FCC Gives SpaceX The Go Ahead To Launch 7,500 Second-Gen Starlink Satellites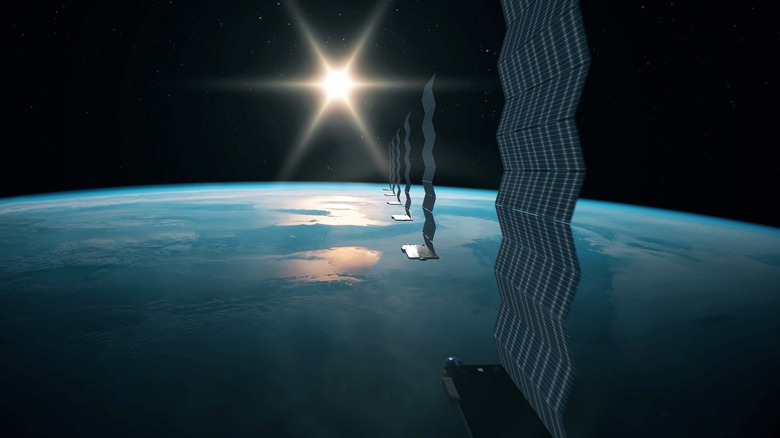 Albert89/Shutterstock
Elon Musk's space company SpaceX has been given clearance to send thousands of its second generation Starlink satellites into orbit. Starlink is Elon Musk's satellite internet service, and it already covers the majority of the globe. The service proves vital in areas where the installation of infrastructure for modern high speed cable internet is cost prohibitive and/or impractical. Starlink offers hyper-fast, broadband-like speeds to anyone who has the necessary hardware and a monthly subscription.
Starlink is currently available in several forms. At its most basic level, a dish is attached to the subscriber's property, and that is what's used to pick up an internet signal. Getting basic Starlink isn't straightforward in some high-demand areas, as too many users accessing the same satellites could severely slow down the service. So waiting lists are in place for certain regions until coverage improves. Customers can jump the waiting lists by getting Starlink RV — a slightly more expensive service that can be used on the move. However, users opting for Starlink RV instead will have their speeds bottlenecked in areas with active waiting lists.
Finally, if you have the wealth to afford it, you can have Starlink internet installed on your yacht or private jet. The costs associated with this are astronomical — with the hardware alone costing $150,000, sans installation costs, and the service itself being priced at up to $25,000 per month. The service has also proved invaluable to Ukrainian forces following Russia's invasion in early 2022, with Russia focused on destroying Ukrainian infrastructure and disrupting the country's communications. Starlink has proven very hard to disable: the service doesn't require long, vulnerable cables, and the only way to stop it is with direct jamming, which has proven near impossible.
Starlink has some downsides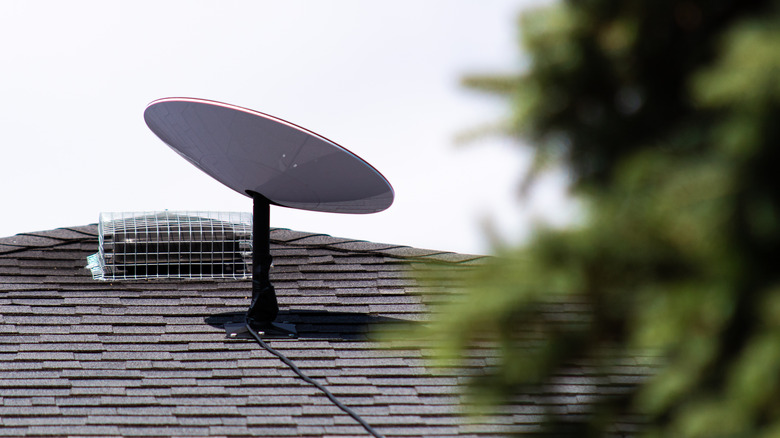 JL IMAGES/Shutterstock
If you live in a country or region without access to reliable broadband, or you're a perpetual traveler who needs to stay connected, then Starlink is an absolute lifesaver. However, the system is far from perfect, and currently has some major flaws. For a start, it isn't as reliable, nor as fast, as cable internet. Starlink's very expensive premium package is priced at $500 per month, and caps out at 500 Mbps. Its basic package is far cheaper, but has a maximum speed of 250 Mbps. This is a lot better than dial up, but still slower than the gigabit+ speeds that some cable services offer. 
Densely populated areas like cities also offer challenges, as many people are competing for the limited bandwidth on offer. Every user has to share access to the satellites covering their particular area, so if an area has a lot of Starlink subscriptions, then speeds will greatly suffer. Obstructions can also cause major problems and slow down the service considerably. If your Starlink dish is blocked out by trees, or the sky has heavy cloud cover, then your signal may suffer. 
Then finally there is overall coverage. Starlink has very good coverage around the world, with most countries having some degree of service. Most of the countries not currently covered are excluded for political reasons, rather than technical ones. If you don't reside in Russia, China, or Iran, you're probably able to get Starlink. However, certain areas including several parts of the U.S. don't have enough coverage to go around — hence the waiting lists Starlink has in place.
The new satellites should fix some of the problems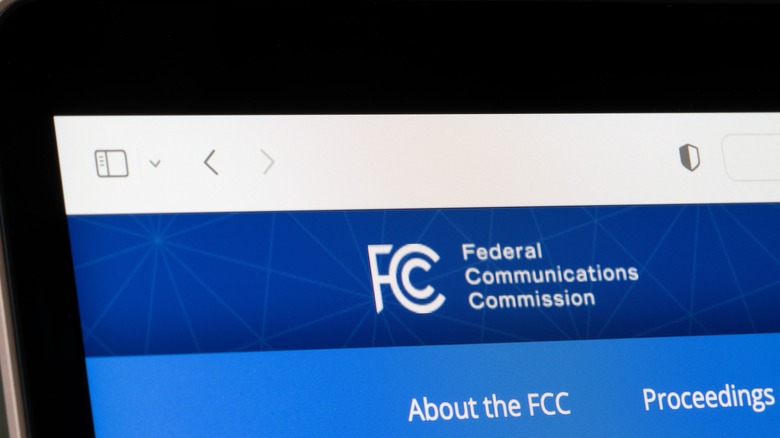 Tada Images/Shutterstock
The FCC has just given SpaceX permission to put up to 7,500 satellites into low-earth orbit. This is 4,000 more satellites than the company currently has in its network, and a big step towards the 29,988 it has asked for permission to launch as part of its plans for a "second generation" satellite network. Prior to this expansion, the internet company received approval to launch close to 4,500 satellites as part of its first generation network.
While giving the approval, the FCC stated: 
"Our action will allow SpaceX to begin deployment of Gen2 Starlink, which will bring next generation satellite broadband to Americans nationwide, including those living and working in areas traditionally unserved or underserved by terrestrial systems. Our action also will enable worldwide satellite broadband service, helping to close the digital divide on a global scale" 
Despite the positive step, SpaceX didn't get everything they have asked for. Part of the application hasn't passed and has instead been deferred by the regulator. The approval notice read: 
" ... This limited grant and associated conditions will protect other satellite and terrestrial operators from harmful interference and maintain a safe space environment, promoting competition and protecting spectrum and orbital resources for future use."
Despite not getting everything they asked for, the approval is still big news for SpaceX and Starlink. An increased number of satellites and a step towards its plans for Starlink Gen 2 means faster, more wide reaching, and more reliable, coverage is possible. The company also has other regulatory issues to focus on. Despite this regulatory leap forward, other companies and government officials have concerns about Starlink's impact. Legislation has been proposed that could mitigate those concerns, but that could be bad news for Starlink.