You Can Get Starlink Right Now, But There's A Catch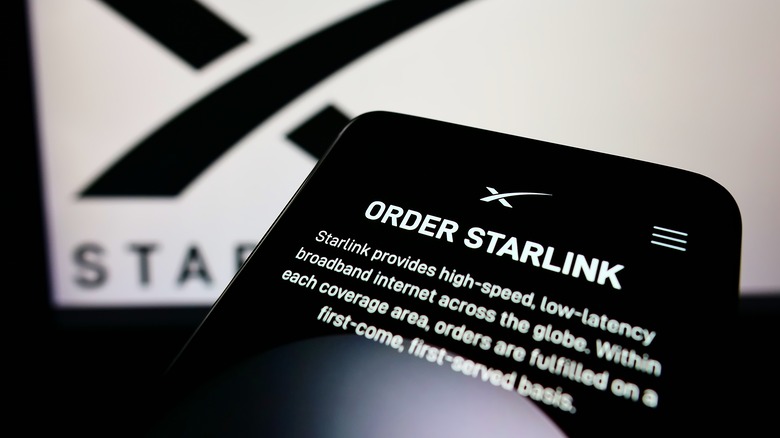 Wirestock Creators/Shutterstock
Elon Musk's satellite internet company has launched a new service, and there is no waiting list — for now, at least. Starlink's new RV service will allow customers to use the company's satellite-based high-speed network "on an as-needed basis," assuming the dish is used in a place with active Starlink coverage. The company says it is currently shipping out equipment as soon as orders are placed, though that could change in the future if demand increases substantially.
When it comes to Starlink, Musk aims to provide reliable high-speed internet to every part of the planet outside of the North and South poles. The system uses an ever-expanding network of satellites in low-earth orbit. These satellites can provide fiber broadband-like speeds to remote areas where providing wired internet service would be cost-prohibitive; this could include the 27.5 million American households without an internet connection or the 260,000 that still rely on a dial-up connection (via Reviews.org).
Starlink's RV service costs more than its standard subscription, though. After purchasing the necessary equipment for $599, users will have to pay $135 per month, which includes a $25 fee for the added portability (via CNBC). However, Starlink says on its website that users can pause and unpause their Starlink RV subscription at any time. The company likewise notes that it allows users to suspend their subscriptions and will let them customize the service to suit their specific travel plans.
Starlink RV is made for travelers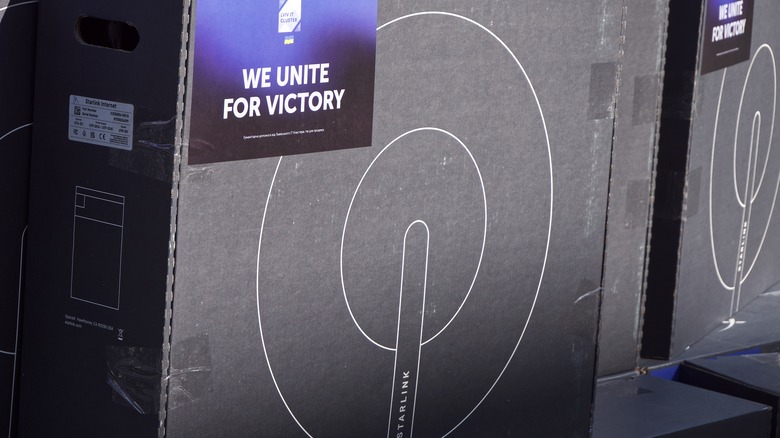 Alex Konon/Shutterstock
Unlike the standard service, which requires users to place a dish in a single location, Starlink RV is designed to be used when traveling. While the service itself is not currently designed to be used while a customer is actually in motion, the dish is easy to set up in "a matter of minutes," according to the company. Users require a "clear view of the sky" to establish a connection. Starlink also has a map of service locations, and the quality of the service will vary depending on where a user is in the world.
With a clear sky in an area marked as Available, users can expect a high-speed, low-latency internet connection. At the time of writing, Available service areas include most of North America, some parts of South America, most of Europe, half of Australia, and most of New Zealand. During peak hours in areas marked as Waitlist or during events with a large collection of users, people can expect slower speeds if they're on the Starlink RV plan. The company says its RV service is also covered by a 30-day money-back guarantee, meaning users can return their hardware for a full refund if they are not satisfied.
What's the catch?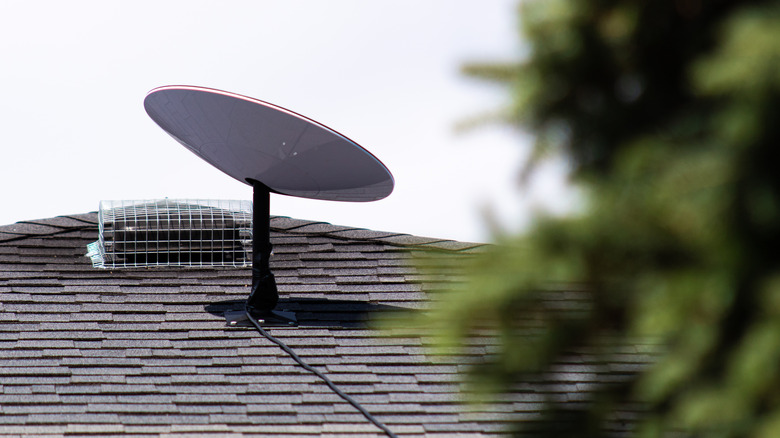 JL IMAGES/Shutterstock
It isn't all straightforward and the new service may come with a catch or two. Firstly, it's more expensive than Starlink's standard service. The company's residential service is currently priced at $110 per month, while RV costs $135. Although there's no waitlist at this time, Starlink RV is still reliant on equipment availability and network capacity, so if the company doesn't currently have the equipment you need in stock, you may find yourself waiting a while for your subscription to start.
Starlink has also confirmed that its pause feature doesn't allow for pro-rated billing. That means you aren't paying per the hour, day, or minute you're actually using Starlink; instead, you pay with a monthly billing cycle and any pauses in service will take effect at the end of that cycle.
Although it is billed as designed for travelers and Starlink's coverage spans several continents, you are still limited on where you can take Starlink RV. The company says its service can only be used on the same continent as the account's registered shipping address. There also seem to be restrictions within that continent. If a customer plans on using their service in another country for more than two months they either need to move their account's mailing address to that country or open a second Starlink account.