Xiaomi 13 Series Launch Delayed At Last Minute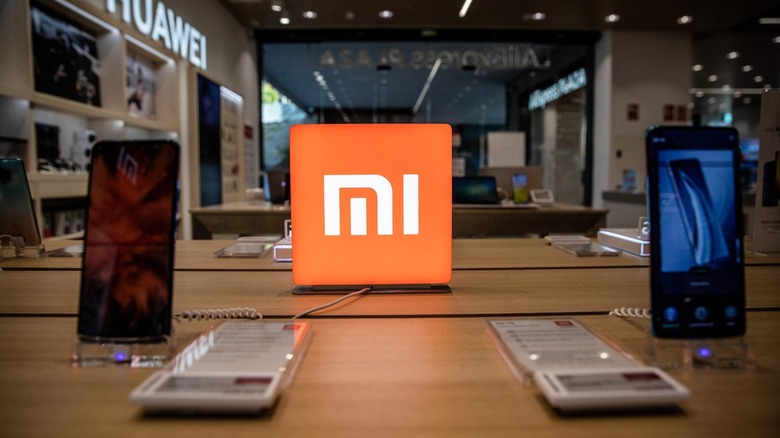 Bloomberg/Getty
At this point, Xiaomi is almost a household name, especially in international markets. According to Counterpoints Research, in 2021, Xiaomi held its position as the third largest smartphone manufacturer by market share, only slightly behind Apple and Samsung. The Xiaomi 13 — successor to the very well-received Xiaomi 12 series — has been in the rumor mill for a while now, with leaks suggesting a squared-off design, similar to the iPhone 14, a triple-camera setup with a 50 MP main lens, and some interesting material choices on the Pro model.
If you've been paying attention to the tech space over the last few years, you'll know that the industry is no stranger to production delays. Between high demand thanks to work-from-home, and factory shutdowns thanks to pandemic restrictions, almost all electronics manufacturers have felt it in some way or another. While smaller companies were the worst affected, even the big shots like Apple have been unable to escape the tough times that befell the tech industry since 2019. Things are finally beginning to recover, although we're still seeing delays in production and product launches here and there.
A postponed launch with no reason or new date given
With a scheduled launch date of December 1, 2022, Xiaomi announced in a Weibo post (via Notebookcheck) that it was postponing the launch of its latest flagship. Putting the Weibo post through Google Translate reveals: "Dear users and friends: We regret to inform you that the launch event of the new Mi 13 series will be postponed. We will notify you as soon as the new release date is confirmed. Thank you for your understanding and support.​​​​" No updated launch date was provided, neither was a reason for the delay given, but it is thought that Xiaomi postponed the launch in honor of the passing of the former president of the People's Republic of China, Jiang Zemin (via The New York Times). Similar delays have been reported from Huawei and MediaTek as well, according to Twitter posts by Râmãn Sîñgh.
It's unclear whether the delayed launch in the Chinese market will delay the device's availability in western markets. Historically, the company has launched its Chinese variant phones before bringing the device to the western market, with the Xiaomi 12 available in China on December 31, 2021, while the international market had to wait until March of 2022 before being able to buy one (via GSMArena). It stands to reason that western markets shouldn't see too much of a delay in the release window, given the delay between the local and international launch.