Xiaomi 12 Pro Review: Great Phone With A Forgettable Design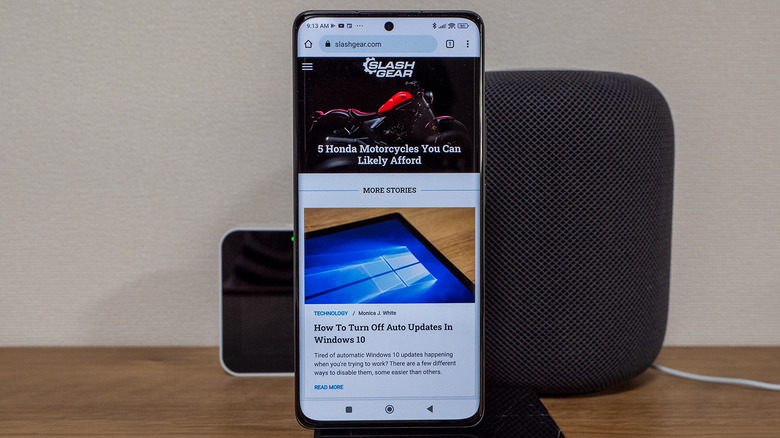 Ewdison Then/SlashGear
By now, most of the high-end flagships for the first half of 2022 have already made their way to the market. Samsung's Galaxy S22 series unsurprisingly took center stage, but it wasn't the first to debut this year. Xiaomi was quite possibly the earliest to show its hand with the Xiaomi 12, which packs early 2022 specs despite having debuted in December 2021. Being first has benefits, but also comes with some drawbacks, not the least of which is stumbling on mistakes earlier than competitors.
Xiaomi is now bringing its latest flagship series to global markets to prove it hasn't lost its touch and that it remains one of the strongest brands in the smartphone industry. We've spent some time evaluating the highest configuration in the series, the Xiaomi 12 Pro, to see whether the company still has its magic or if the flagship is just another forgettable face in a sea of look-alike smartphones.
Design and feel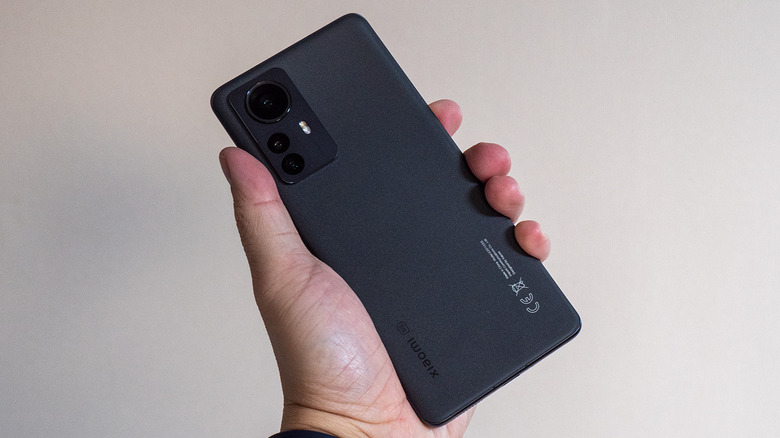 Ewdison Then/SlashGear
The Xiaomi 12 Pro has an almost oxymoronic design. On one hand, the phone is pleasant to look at and equally pleasant to hold. The curved edges of the screen and the glass back panel are like a blast from the past, along with the slightly rounded aluminum sides. The AG glass back's matte texture eliminates worries about fingerprint smudges, plus there's also a green vegan leather option that tries to continue this old design tradition among Chinese brands, though it still remains a novelty and an acquired taste.
On the other hand, the Xiaomi 12 Pro's design is also forgettable and, to some extent, dated. The large rectangular metal slab used for the camera bump has been the smartphone standard for two or three years now. The camera arrangement also bears some resemblance to the Xiaomi Civi and some other models from the same manufacturer. While the design does look neater, especially with lines marking different sections of the module, it also lacks a bit of character, especially compared to the funky Xiaomi Mi 11.
Admittedly, it's terribly difficult to be original with smartphone designs these days, especially when brands like Xiaomi keep on changing year after year. With similarities to its existing models, the company may finally be settling on a more consistent design language, which will be good for branding. Suffice it to say, if you simply want a smartphone with impressive looks, this is definitely not the model for you.
Display and audio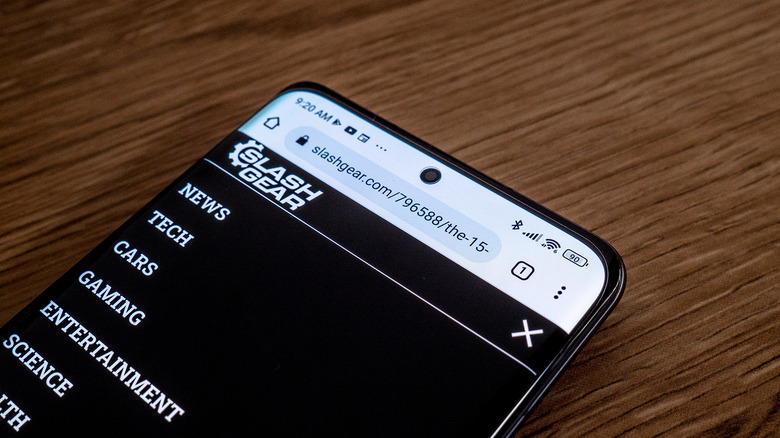 Ewdison Then/SlashGear
Fortunately, smartphones aren't just fashion items, and the Xiaomi 12 Pro definitely has a lot more to offer beyond appearances. Given that most owners will be looking at the screen rather than the back most of the time, it's important to know that the front of the phone is a lot more impressive and notable. Xiaomi's latest flagship definitely checks all the right boxes when it comes to display technology, which makes for a very pleasant user experience.
The 6.73-inch Samsung AMOLED E5 display boasts a high 3200x1440 pixel resolution, giving it an incredible pixel density that translates to crisp and detailed images, even when set to a 1080p FHD resolution. Colors really pop, and blacks are deep, making it a great choice for watching videos with high dynamic ranges. The max manual brightness is a bit lower than ideal, but the auto-brightness setting exceeds that, making it highly usable even in bright outdoor environments.
There's not much to be said about the phone's audio performance other than it's loud, rich, and well-balanced, as expected from stereo speakers tuned by Harman Kardon. The dedicated top-blasting speaker means there are no compromises to volume and range, and at least the upper bass frequencies are clearly discernible.
There is no headphone jack, of course, so you'll be forced to grab a USB-C to 3.5mm jack adapter or Bluetooth headphones if you want a better experience.
Performance and battery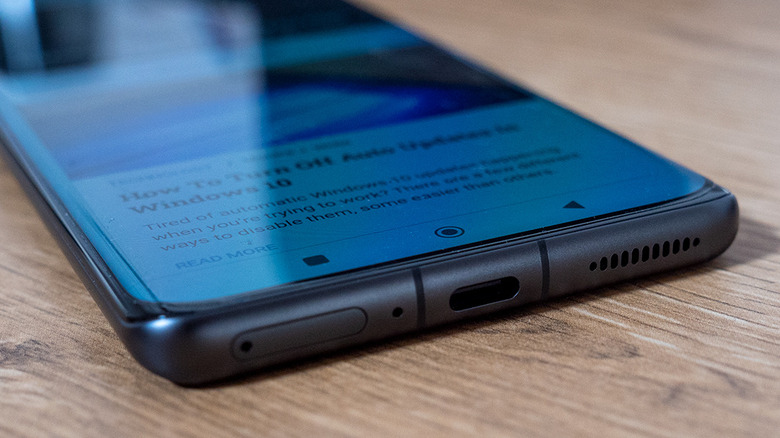 Ewdison Then/SlashGear
Xiaomi was the first to launch a phone that features the new Qualcomm Snapdragon 8 Gen 1 chipset. The Xiaomi 12 Pro's raw performance definitely shows the capabilities of this processor, especially when paired with 12GB of RAM augmented with 3GB of virtual memory. Benchmarks, however, are only part of the story, and Xiaomi's rush to be the first may have resulted in less than ideal consequences.
The company boasts about an improved cooling solution, and your fingers will definitely attest to that. No matter how hard you drive the phone, it doesn't get too hot to handle. Unfortunately, that might be because the Xiaomi 12 Pro has overaggressive thermal management, which means it throttles the processor sooner rather than later to keep temperatures low and the throughput more stable.
That translates to potential drops in frame rates in some games, particularly more intensive titles like "Genshin Impact." It might also cause some apps or benchmarks to shut down to prevent overheating even when there's still some wiggle room left to push the processor beyond its capacity. There is, sadly, no correct answer to this delicate dance of thermal management. Xiaomi simply chose to err on the side of caution and more consistent performance for a longer period of time instead of spiking the frequency briefly only to have it plummet quickly to cool down.
Despite its power-hungry specs, Xiaomi decided to give the 12 Pro a relatively small 4,600 mAh battery. It compensates for that with its super-fast 120W charging speed, but that only means you might have to charge it sooner rather than later. In practice, however, that doesn't happen too frequently, as you will be able to breeze through the day without reaching for the charger. When you do need to top up, it takes less than 20 minutes to fully recharge the battery.
Cameras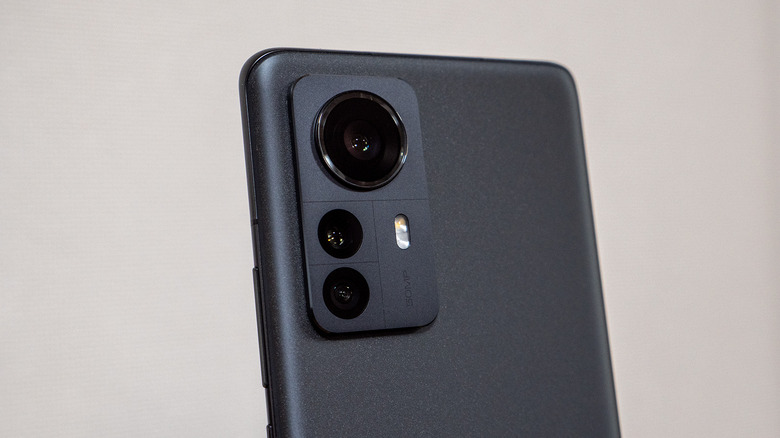 Ewdison Then/SlashGear
Compared to its Xiaomi 11T Pro predecessor, the Xiaomi 12 Pro ditches Samsung's large 108MP sensor for a 50MP Sony IMX707. That may sound like a downgrade, but that's an oversimplification of the photography story. What's more, Xiaomi also upgraded all the other cameras to 50MP sensors, albeit using Samsung's ISOCELL JN1, which makes for a more consistent experience overall.
The Xiaomi 12 Pro's main camera definitely deserves praise for the photos it produces, which are clear, vibrant, and colorful. In fact, it might actually be too colorful, which isn't that surprising since camera apps from this region tend to oversaturate to make images really pop. You can opt to use a different camera app or tweak the settings to get more realistic colors, and you'll still be guaranteed a high level of detail thanks to the impressive optics.
Both ultra-wide and telephoto cameras also use 50MP sensors, which means you don't have to sacrifice quality or resolution when you switch to those other options. The output of both shooters is decent, as expected, with good dynamic range and clear images even in low-light situations. 
The one complaint about this almost perfect camera setup is the 2x optical telephoto lacking optical image stabilization. It doesn't offer many advantages over the main sensor, especially when it gets darker, making this camera almost superfluous.
Software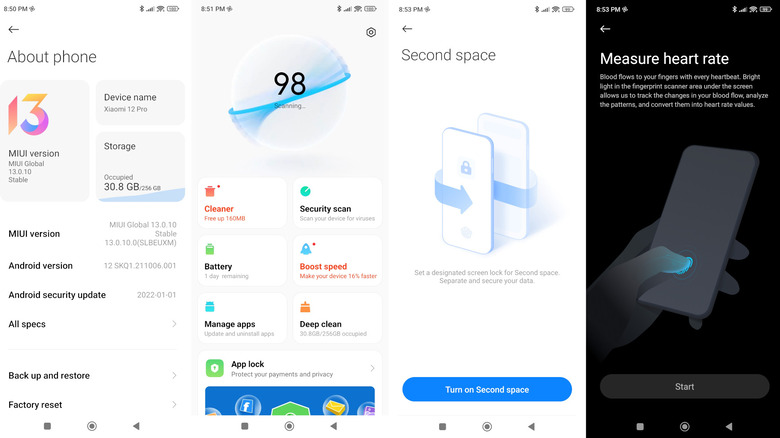 Ewdison Then/SlashGear
The Xiaomi 12 Pro runs the latest MIUI 13, which is fortunately already based on Android 12. Given Xiaomi's slightly confusing versioning, it's definitely reassuring that owners won't have to guess and wait for the latest Android version to arrive. The company's track record with Android updates hasn't exactly been the best, so it remains to be seen for how long it will support this new flagship.
MIUI 13 isn't that new, at least in terms of the changes that it has made on top of Android. While some might consider the tweaks to be heavy-handed, these are the features that Xiaomi's customers like, which is why the company continues to provide them despite criticism from some Android fans. 
In addition to custom apps, there are admittedly some unique features that you won't find in other Android phone brands, especially Google's Pixel models. For example, Xiaomi's under-display heart rate sensor, which uses the fingerprint scanner, might not be completely accurate but could still give users a general assessment of their health without having to wear a smartwatch.
Final take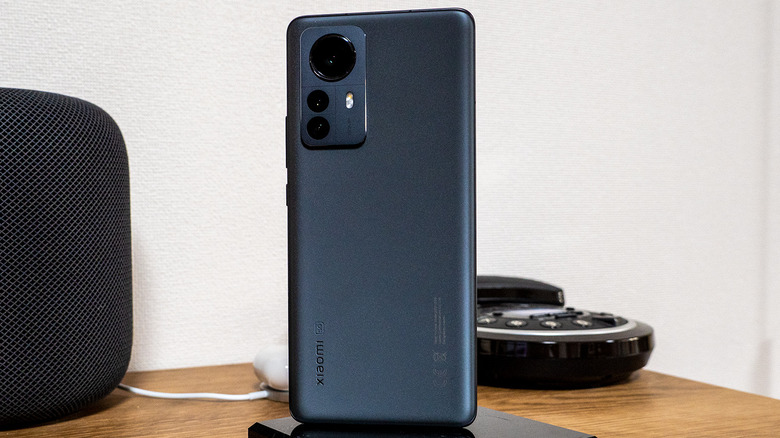 Ewdison Then/SlashGear
The Xiaomi 12 Pro is undoubtedly a champion when it comes to features and performance. With a great display, great speakers, and great cameras, there are only a few flaws in Xiaomi's formula. Performance throttling could probably be fine-tuned with a firmware update, and the smaller battery is easily balanced by the market's fastest charging technology.
You will, however, have a hard time picking the Xiaomi 12 Pro out of a lineup unless you explicitly ask for this model. And unlike past phones, Xiaomi no longer has qualms in raising its flagships to flagship prices, as well. 
The Xiaomi 12 Pro starts at $999 with 8GB of RAM and 256GB of storage, though there is an even higher configuration with 12GB of RAM. The Xiaomi 12, on the other hand, starts at $749 with 8GB of RAM and 128GB of storage, while the "standard" Xiaomi 12X retails for $649 with the same memory configuration.