How China's COVID-19 Lockdowns Will Affect Apple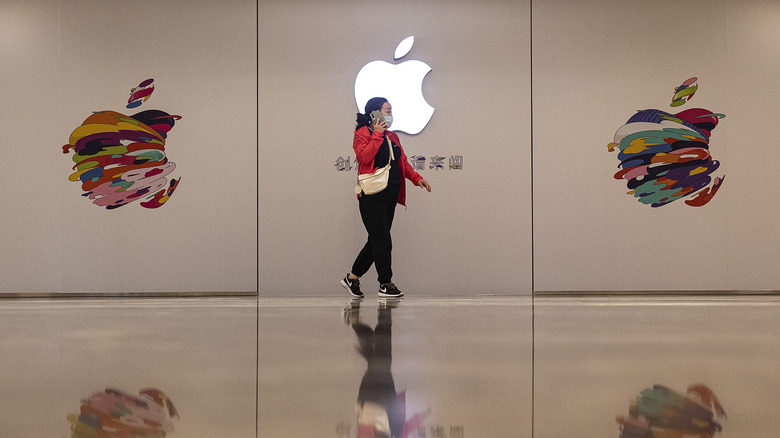 Getty Images/Getty Images
As the strict lockdown in Shanghai continues, local citizens are starting to struggle with the most basic things — but that struggle may have far-flung effects that reach outside of China. Many tech giants, such as Apple, carry out their manufacturing operations in China. Extended lockdowns that force factory shutdowns have already resulted in delays in making new MacBook Pro devices. If this continues, the delays will become impossible to compensate for.
China has a "Zero COVID" policy and has, over the course of the pandemic, carried out repeated full-city lockdowns when required. As the Omicron variant of COVID-19 has been spreading rapidly, the Chinese government chose to keep most people home. As of late March 2022, the streets of Shanghai have been emptied, and the citizens have been subjected to mandatory testing. Those who received a positive result were forced to be separated and placed inside quarantine centers. As of right now, the local authorities are even converting some residential homes into quarantine centers, causing protests.
Unsurprisingly, factories have been ordered to cease production. Those who can work from home continue to do so, but that doesn't help large factories in which Apple products are made. The South China Morning Post reports that Apple partners like Pegatron have had to put production on hold. Reuters reports that if the lockdown lasts two full months, Pegatron's production schedules may be so far delayed as to fall behind on manufacturing up to ten million iPhone devices. That's a massive gap in the market that will not be made up for easily.
The lockdowns may make the chip shortage even worse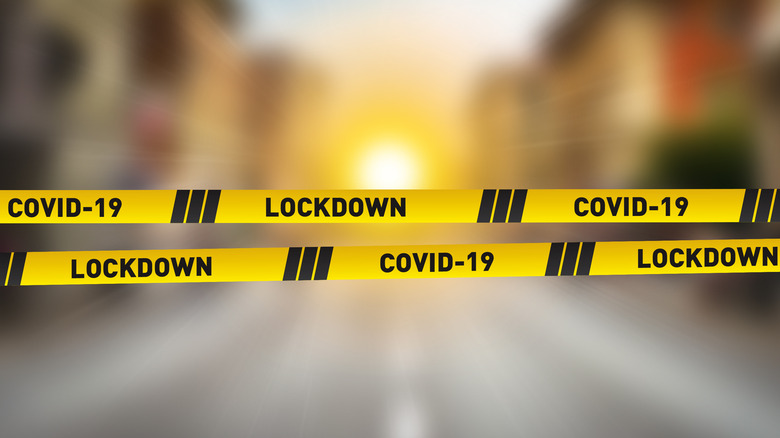 DOERS/Shutterstock
Forest Chen, a research manager from Trendforce, told Reuters that production delays caused by a few weeks of lockdowns still have the potential to be salvaged. However, the longer these security measures continue, the lower the chance that the supply chain will remain unaffected. It's possible that Apple may choose to re-route some of its production to different factories, such as in Shenzhen, which is currently not under lockdown. This will not be as efficient as simply continuing production in the same place, however, and is also a risky move in case additional lockdowns are applied.
In times of the pandemic, putting too many eggs in one basket can turn out to be disastrous. The market at large, spanning from smartphones to graphics cards to cars, has been affected by a global chip shortage of an extraordinary magnitude. Additional delays caused by unexpected lockdowns will only contribute to an ongoing problem. 
Apple itself is yet to comment on the situation, so it's hard to know just how badly delayed individual products may turn out to be. The company is likely planning to launch some new products later this year, and while these delays probably won't scrap the plans entirely, they could affect the availability of these new devices upon release. Unfortunately, until Apple talks about the extent of the problem, much will remain in the realm of speculation.