Ford Recalls Half A Million Vehicles Over Fire Risk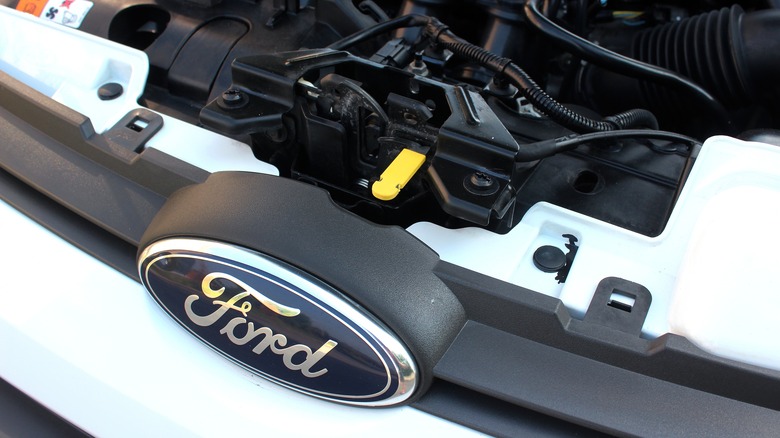 Best Auto Photo/Shutterstock
Ford Motor Company, like most auto manufacturers, is not exempt from recalls due to manufacturing defects. Earlier this year, the manufacturer recalled over 700,000 vehicles due to a software glitch and a fire risk. Similarly, it recalled thousands of Expedition and Navigator SUVs in May this year because of a potential fire hazard. The automaker also recalled an additional 2.9 million vehicles in June this year due to a transmission issue that could cause an accident — NBC News reported. In fact, no other car manufacturer has issued more recalls than Ford Motor Company from January to July 2022 (via Bankrate).
But despite the recalls, Ford sales increased in the third quarter of 2022 by 16%. Ford is also competing with Tesla in the EV segment — the Ford F 150 Lightning is pushing sales numbers almost close to the Tesla Model S and Model X. Besides that, at least 17.63% of respondents in our SlashGear survey think Ford makes the best cars. However, Ford has yet another recall that affects half a million vehicles. 
Ford is recalling 2020 to 2023 Bronco Sport and Escape models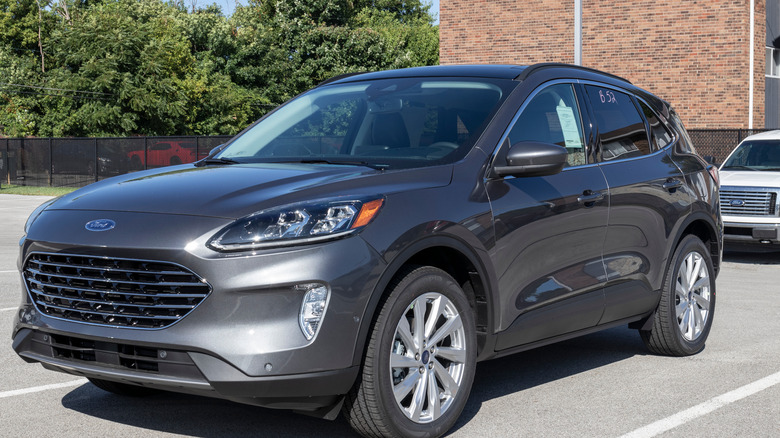 Jonathan Weiss/Shutterstock
In a press release, Ford noted that if you own a 2020 to 2023 Ford Escape or a Bronco Sport model with a 1.5 liter, 3-cylinder engine, you should take it to the nearest Ford dealership as soon as possible. Interestingly, this is the second time that Ford is issuing a recall for Bronco Sport and Escape SUVs this year — and it's due to a defect that could cause a fire. But unlike the previous recall, which was a result of potential oil leakage, this latest recall is because of a potential fuel leak. 
"When the engine is operating, a cracked fuel injector could cause fuel and/or fuel vapor to accumulate near hot surfaces, resulting in a potential under hood fire," Ford says in the press release.
According to NHTSA, Ford's latest recall will also affect the Bronco Sport and Escape SUVs that were recalled in April this year. In total, 518,993 Ford Bronco Sport and Escape SUVs in the U.S. — but the automaker expects the fuel injector defect shouldn't affect more than 0.38%. Because the chances of your Bronco Sport or Escape SUV catching fire are very low, Ford says that you can still drive your car despite the recall. Even so, Ford insists that you take your vehicle for an inspection — in case of any defect. Ford will repair the issye for free. In addition, Ford will install a fuel drainage pipe on the cylinder head and upgrade the engine software to prevent a potential fire.