Musk Clarifies Twitter's Approach To 'Freedom Of Speech' Reinstates Several Banned Users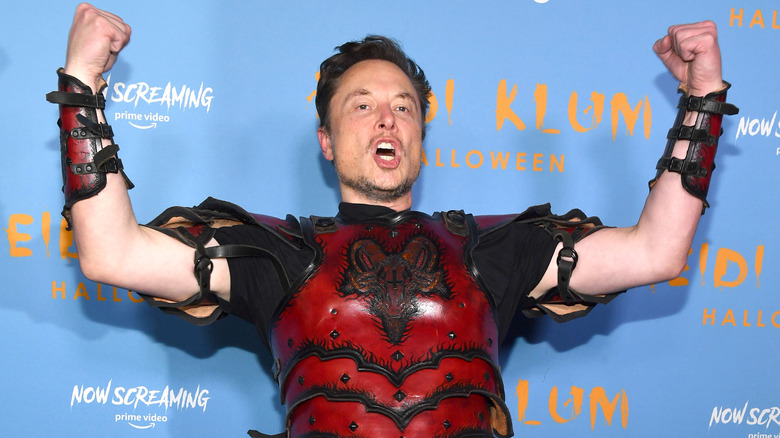 Noam Galai/Getty Images
If you've been hoping that things over on Twitter might eventually calm down, and you expected a pleasant, calm community to emerge from the ashes, you may be disappointed. New Twitter CEO Elon Musk has just clarified the company's approach to freedom of speech, and as a result of these new rules, some previously banned accounts have been reinstated. Will the famously banned former president Donald Trump recover his account too? Here's what we know.
Ever since Musk bought Twitter, things have been pretty rough on the social media app. While some users thrive on chaos, others are fleeing from it, moving to platforms such as Mastodon or Tumblr. For employees, there certainly isn't much to thrive on. Musk's first order of business was to fire all of the executives and make himself the sole CEO, which he then followed up with firing thousands of employees, some of them in a public and humiliating manner.
Recently, Musk sent out a company-wide email alerting his new employees that Twitter 2.0 requires to be them more "hardcore." This includes working extra long hours in what promises to be a stressful environment. The employees were given the choice to accept the new working conditions or resign, and they were given very little time to think about it. Now, the app may be facing shortages because of how many employees are choosing to end their employment rather than work under Musk's reign. 
Freedom of speech, not freedom of reach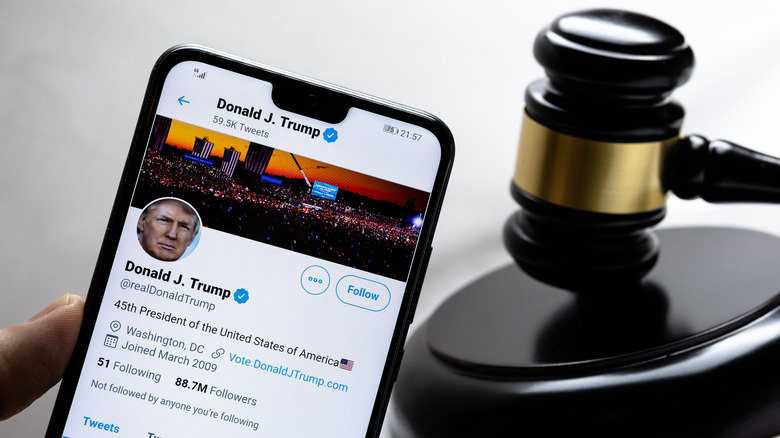 Ascannio/Shutterstock
Given the fact that Twitter has lost thousands of employees, it's no wonder that Musk took to his own Twitter account in order to announce changes and rule alterations. This time around, the billionaire spoke up about freedom of speech. Musk is a self-proclaimed "free speech absolutist," and even before he took over the social media platform, some users worried that Twitter might turn into a toxic cesspool if too much freedom of speech was allowed. Judging by what Musk said in his tweet, those predictions may not have been far off.
Elon Musk just announced that the new Twitter policy, presumably effective immediately, is "freedom of speech, but not freedom of reach." This means that hate tweets will, in Musk's words, be "max de-boosted and demonetized." Twitter will not be receiving any revenue from these tweets, but they will not be taken down. Musk states that users won't be able to find hate tweets unless they seek them out themselves, "which is no different from the rest of Internet."
Following the policy change, three high-profile accounts that were previously banned have now been reinstated — Kathie Griffin, Jorden Peterson, and Babylon Bee. Musk adds that the decision about Trump's account has not been made just yet. Many predict that the account may be reinstated too, and this would fall right in line with Musk's views of freedom of speech.