Musk Pitches 'Hardcore' Twitter 2.0 To Employees, Tells Them To Commit Or Leave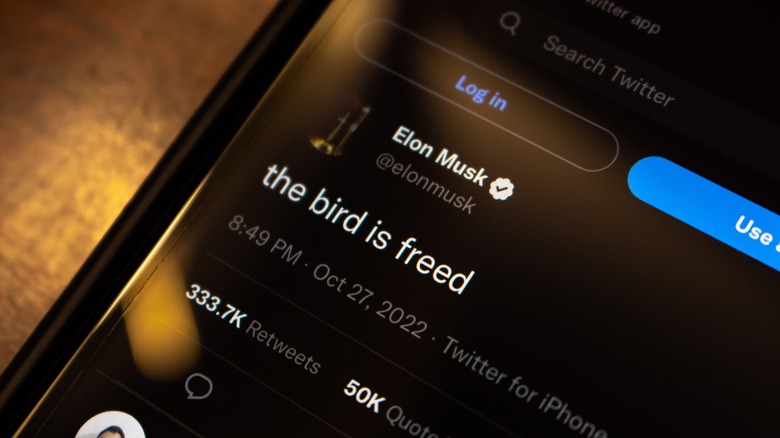 Koshiro K/Shutterstock
Twitter staff may experience another round of layoffs soon after the company's CEO sent out a midnight email containing a very demanding ultimatum. Elon Musk's controversial acquisition of Twitter has had far-reaching impacts affecting everyone from celebrities with verification checkmarks, to major corporations, to politicians who are worried Twitter's new policies will undermine laws they are implementing. Arguably, the group most affected by Musk's takeover is the company's staff, who have faced weeks of layoffs, strict demands, and the withdrawal of popular policies.
Remote work and "days of rest" have also reportedly been axed by Musk. The policies were implemented by former CEO Jack Dorsey in an attempt to improve employees' quality of life and reduce stress during the 2020 coronavirus pandemic. Musk's other companies, including Tesla, do not currently allow most workers to perform their jobs remotely. The policy change serves to bring Twitter, which historically embraced practices like remote work even before it became more mainstream, into line. The "days of rest" policy encouraged employees to set aside at least one day a week when they would not have any meetings scheduled. The policy also included an additional day off per month for all Twitter staff, on top of traditional company-observed holidays. The policy was implemented in an attempt to reduce burnout as office dynamics and schedules changed during COVID-19.
In addition to reducing the number of days off Twitter employees have access to, Musk is also demanding more on the days they do work. In an attempt to get new policies like the changes to Twitter Blue implemented, the new CEO has been demanding employees take on "24/7 schedules" and work at a "maniacal pace." Up until now, these demands have been rumors, but Musk may have just made them a condition of employment.
Staff told to commit to hardcore new policies or go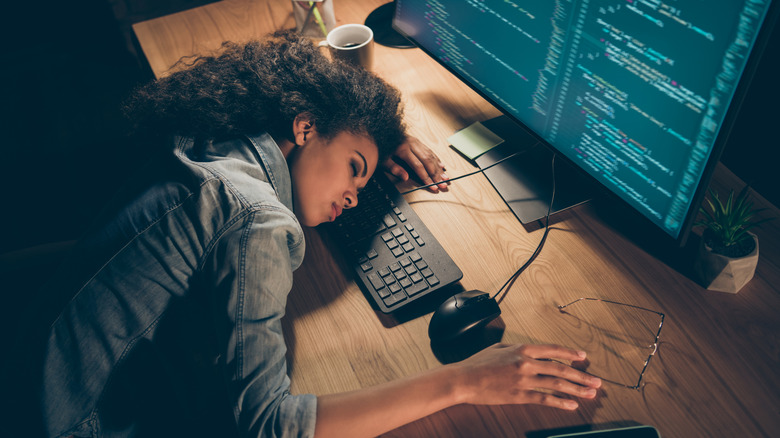 Roman Samborskyi/Shutterstock
Musk apparently sent out a late-night email telling his staff they must become "extremely hardcore" and commit to a work schedule involving "long hours and high intensity." According to the billionaire, the shift in mentality is the only way that Twitter can "succeed in an increasingly competitive world." The CEO also told employees that "Only exceptional performance will constitute a passing grade." The email, which was sent out at midnight Pacific Time on November 16, contains a link to a Google Form that asks employees if they are sure that they "want to be part of the new Twitter" and contains an option to click "yes" or "no."
Staff who refuse to accept the terms will be given the same severance package thousands of other staff recently received and shown the door. All of the staff who received the email have been given until 5 pm ET on Wednesday to make a decision. The Washington Post was the first major outlet to confirm the existence of the email.
Musk has also claimed that what he terms "Twitter 2.0" will be much more "engineering-driven" saying: "those writing great code will constitute the majority of our team and have the greatest sway. At its heart, Twitter is a software and servers company, so I think this makes sense." While being told to accept new terms if you want to keep your job could be seen as a no-brainer to some people, especially in an industry where most major players aren't taking on new hires and are laying off existing staff, things aren't that simple. Given Musk's actions over the past few weeks, that "no" button could look pretty tempting.
Some staff may see the no option as a lifeline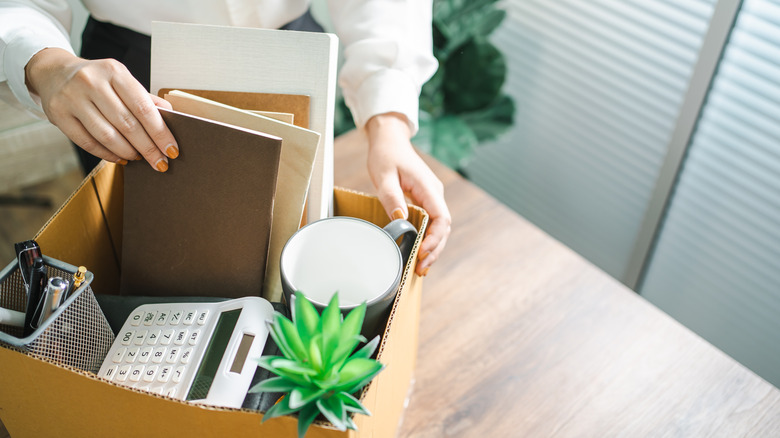 Lee Charlie/Shutterstock
For some of Twitter's staff, the ultimatum may be a relief. Tech newsletter writer Gergely Orosz claims that the Twitter engineers he is in contact with are happy and/or relieved about the email. Orosz explains that: "Many wanted to leave and were interviewing so this makes it easy for them to leave."
Software engineers still at Twitter I am talking with are happy/relieved on this email. Many wanted to leave and were interviewing so this makes it easy for them a I leave.

For those on visas tied to employment, this won't make it easier though.

Twitter 2.0 starts tomorrow?

— Gergely Orosz (@GergelyOrosz) November 16, 2022
Orosz also speculates that Musk is basing his actions on California's employment laws, which aren't as strict as some of the jurisdictions in which Twitter currently has employees and offices. Some of Musk's plans for "Twitter 2.0" could contravene employment laws in places like the European Union, meaning Twitter will have to either adapt its working policies for different localities or abandon some of its international offices altogether. If a large number of employees opt to take the severance package over the new employment terms, we could be seeing Twitter's second large-scale layoff in less than a month.
Not all employees exiting the company have been lucky enough to leave with three months' worth of salary in the bank. Musk has also been culling workers who have been critical of him and the direction the company is heading in. Some of the staff who Musk has fired had publicly challenged his statements on the platform itself, including one developer who retweeted Musk's "apology" for the Twitter app's speed in some locations and called the CEO's understanding of the matter "wrong." Musk and the employee exchanged some replies, before the world's richest man confirmed the dissenter had been "fired" in a now-deleted tweet. Other staff questioned the new owner's policies more privately, opting to use the company's Slack channel. The end result was the same, they were fired.