The Big Tesla Risk For Elon Musk's Twitter Gamble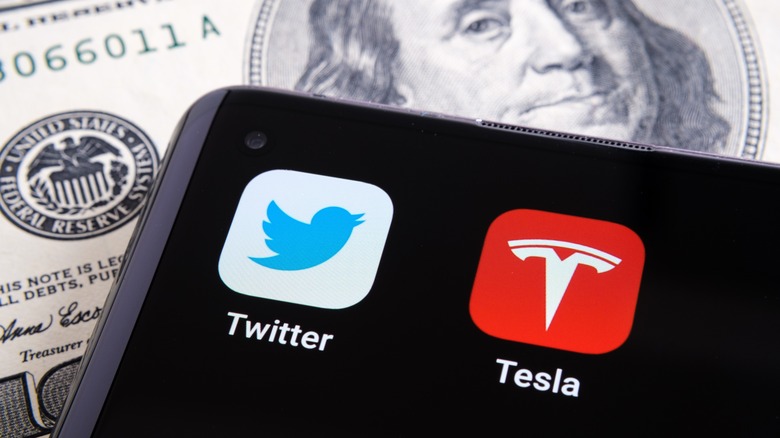 mundissima/Shutterstock
Tesla is starting to feel the brunt of Elon Musk's Twitter buyout, and it's not looking too good for the EV manufacturer at the moment. The newly christened Twitter chief had quite a crazy first week handling the popular social media platform. However, Musk also had to liquidate a significant chunk of his Tesla assets before he was even able to take Twitter's reigns. The tech mogul reportedly sold as much as $8.5 billion worth of Tesla stocks in just three days leading up to his eventual Twitter buyout (via CNN). As Musk flaunts Twitter's rising user count, the stock valuation of his equally popular EV company seems to be heading in the opposite direction.
Tesla's share price already dropped by about 18% after April, but now it has fallen by as much as over 30% within the past three months alone (via Yahoo Finance). Tesla shares have now managed to break below the $200 mark — a level they hadn't revisited since 2021. After Musk's recent Tesla stock sell-off frenzy, are investors now abandoning ship, or are there other factors causing a downturn in the EV company's declining valuation?
Risk it for a brisk hit?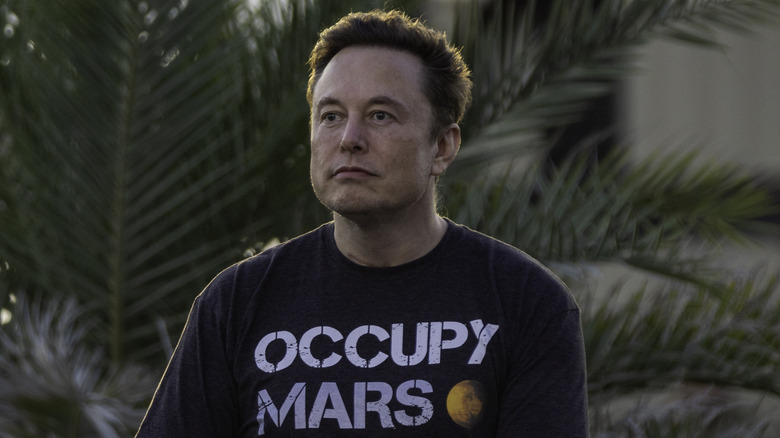 Michael Gonzalez/Getty Images
Some might argue that Musk's big moves on Twitter in the short term could lead to Tesla's valuation suffering in the long term, but he is far from fully divesting his EV company. In fact, as of last month, Musk was still the biggest individual Tesla shareholder thanks to the over 155 million shares he currently holds (via Capital.com). But of course, Musk's risky Twitter gamble isn't the only factor affecting Tesla's stock valuation dip.
According to The Motley Fool via Nasdaq, China's strict COVID-19 policies are currently affecting the productivity of Tesla's Gigafactory in Shanghai as well, leading to lower EV volumes than the previous month. It's also possible that Musk will be selling more Tesla shares to help bolster Twitter's funding short-term now that he has taken the social media company private. The result of such a scenario would only make Tesla's stock price drop even further, which, as it stands, is already the lowest it's ever been in 18 months — a far cry compared to last year's high of over $900 per share. This does present decent buying opportunities for long-term investors though, especially when taking into account Tesla's solid track record over the years.