Elon Musk's Twitter Moderation Update Makes A Big Claim About Hate Speech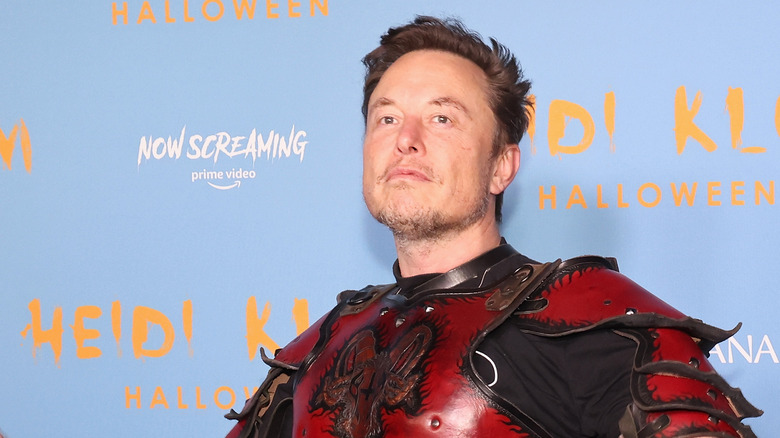 Taylor Hill/Getty Images
Twitter, under its new owner and CEO Elon Musk, began company-wide layoffs, shut down active projects and got rid of entire departments. The biggest concern, however, has been the impact on Twitter's content moderation policies, and how a significantly smaller team can handle the job under the reign of a free-speech absolutist leader.
In a bid to answer those concerns, Musk Tweeted that the company is still strongly committed to content moderation without any shift in the core approach. He further added that "hateful speech at times this week decline *below* our prior norms, contrary to what you may read in the press."
Again, to be crystal clear, Twitter's strong commitment to content moderation remains absolutely unchanged.

In fact, we have actually seen hateful speech at times this week decline *below* our prior norms, contrary to what you may read in the press.

— Elon Musk (@elonmusk) November 4, 2022
That's a bold claim, when early research suggests otherwise. The folks over at Montclair State University monitored the frequency of homophobic, antisemitic, and hateful racial phrases being tweeted out shortly following Musk's takeover. Compared to the 84 tweets per hour in the week before Musk's takeover, 398 hate tweets per hours were posted within the first 12 hours after Musk signed the final acquisition deal and entered the Twitter office carrying a sink in his hands. Moreover, the average number of hateful Tweets ballooned from 1,000 to 4,778.
Strong assurances, bleak prospects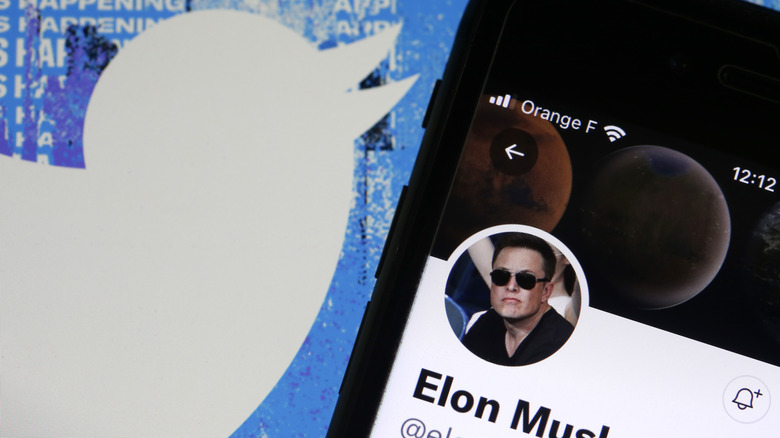 Chesnot/Getty Images
Per the social media research group Network Contagion Research Institute, the N-word slur's usage went up by nearly 500 percent following Musk's takeover. Twitter's Yoel Roth later blamed it on an organized trolling campaign, claiming that just 300 accounts were responsible for tweeting the particular slur over 50,000 times.
Roth, who currently leads the Safety and Integrity team at Twitter, shared earlier today that despite the heavy lay-offs, the platform's "core moderation capabilities remain in place." He further revealed a majority of Twitter's 2,000+ strong content moderation team responsible for reviews is immune to company-wide terminations, and that the daily volume of content moderated by the team remains steady. Roth also divulged that the workforce of Twitter's Trust & Safety team has only seen a reduction worth 15% of its member strength.
Excellent summary of Twitter's Trust & Safety from the head of the team https://t.co/sJ1MBf9Mub

— Elon Musk (@elonmusk) November 4, 2022
Musk endorsed the tweet thread by Roth, but questions still remain. Experts in the field of social media research and its impact on society told Nature that the influence of hate speech will go up despite Musk's assurances and the toxicity in such online discourse on Twitter will only go up. Moreover, mounting extremism and spiking misinformation is definitely not good for business, a trend that is already visible as multiple advertisers and brands are in the process of leaving Twitter, or have already said goodbye.