It's A Grim Friday At Twitter As Musk Shutters Entire Departments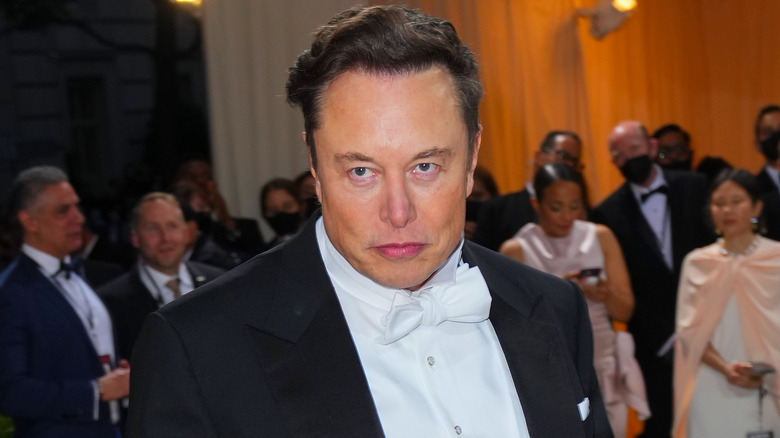 Gotham/Getty Images
The carnage at Twitter continues, and it's not getting any better a few days into the chaos. Elon Musk acquired the platform at the end of October 2022 in a massive $44 billion deal, and he wasted no time, getting right to work on implementing changes — whether anybody wanted them or not seems to be irrelevant. The changes that hit the hardest, so far, undoubtedly affect Twitter employees more than anyone else. Musk is firing people in droves, and some of them are starting to speak out.
It started with Elon Musk dismissing the entire Twitter board in order to become the sole Board Director. He also fired some important execs, to become the CEO. Those who are still at the company — or were, as of a couple of days ago — were faced with rapidly deteriorating working conditions. A CNBC report, corroborated by other publications, claims that Twitter employees are being asked to work 12-hour shifts in order to implement the new changes and hit all deadlines. There are no weekends, either.
It's hard to confirm how true these claims are, but they are coming from many different sources. A photo of a Twitter employee sleeping at work was posted online, and the person in the photo admitted to it, albeit keeping a positive attitude about the whole thing. Twitter employees were given a last-minute warning that massive layoffs are coming this Friday, and it seems that Musk followed up on that promise, all because of the need to up the revenue of Twitter.
Entire departments are being disbanded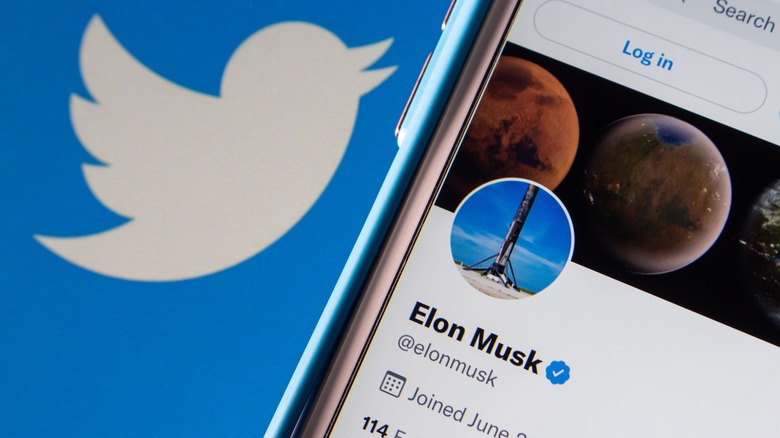 Koshiro K/Shutterstock
So far, today seems to be an awful day for many Twitter employees who were allegedly let go without any warning aside from the email mentioned above. Politico cites anonymous sources when it describes the situation at the company. According to the publication, many Twitter employees have been fired, and a lot of those people found out in a very unpleasant way — they simply found themselves denied access to their computers and accounts on Thursday night. One such employee posted their login attempt on Twitter with the caption: "Has it already started? Happy layoff eve!"
Many Twitter employees, including those that were just fired, took to Twitter to say farewell to their colleagues and share the news with the world. Some of them have been using the hashtag #LoveWhereYouWork while others turned it into a much less cheerful "#LoveWhereYouWorked." Damien Viel wrote, "All my thoughts, respect, energy, and love to all tweeps around the world today. We have built together the most incredible app on the planet." Meanwhile, Andrew Haigh reported that Twitter's Curation team has now been disbanded, while Joan Deitchman said that the machine learning, ethics, transparency, and accountability team is now gone too. 
According to Politico, up to 4,000 people have lost their jobs so far. To replace them, Musk is calling in Tesla engineers and asking them to learn Twitter's source code as fast as possible in order to fast-track changes such as charging for verification. Everything is on fire on Twitter, and at this point, it only seems to be getting worse.