No Golden Parachutes After All? Musk Reportedly Fired Twitter's Top Execs 'For Cause'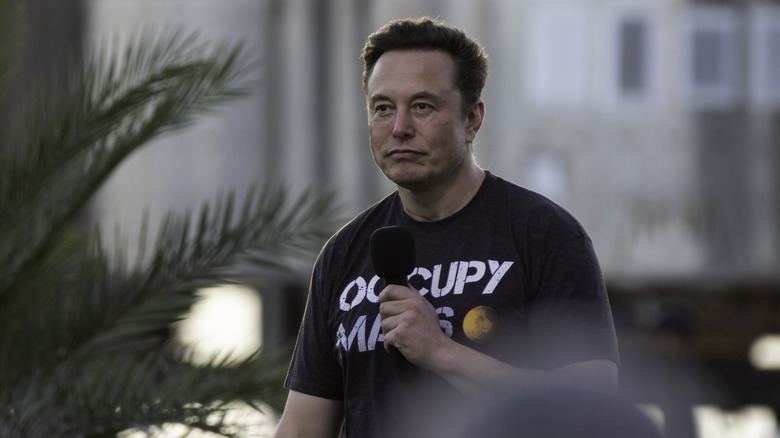 Michael Gonzalez/Getty Images
One of Elon Musk's first actions after purchasing Twitter for $44 billion was the firing of three prominent executives. CEO Parag Agrawal, CFO Ned Segal, and the company's legal head Vijaya Gadde were all shown the door a few days ago, but it wasn't all bad news for the former board members. In addition to the tens of millions they were set to receive for their substantial amounts of Twitter stock, all three executives had a "golden parachute" clause in place. The clause meant the three would each receive a share of $120 million. But as with everything else in the Elon Musk/Twitter saga, it's not as straightforward as that.
The golden parachute isn't the only money the executives received from the deal. During their time at Twitter, each board member accumulated a large amount of stock in the company. As was the case with every other shareholder, their stock was snapped up by Musk at a price of $54.20 per share when the deal was finalized. In toal, the three board members had around 1.2 million shares in the company, which, at the time of the takeover, were worth $65 million. Not every board member had an equal number of shares, as Vijaya Gadde had the most of the three, with her stock being valued at around $35 million. 
Should the golden parachute ever get paid out, the three executives would again receive different amounts. Former CEO Parag Agrawal would be the big winner there, with his payout being somewhere in the region of $56 million. The clause also includes other perks, such as paying out an additional year's salary to each board member that was let go and extending their health benefits for a year as well.
Musk allegedly fired the board members for cause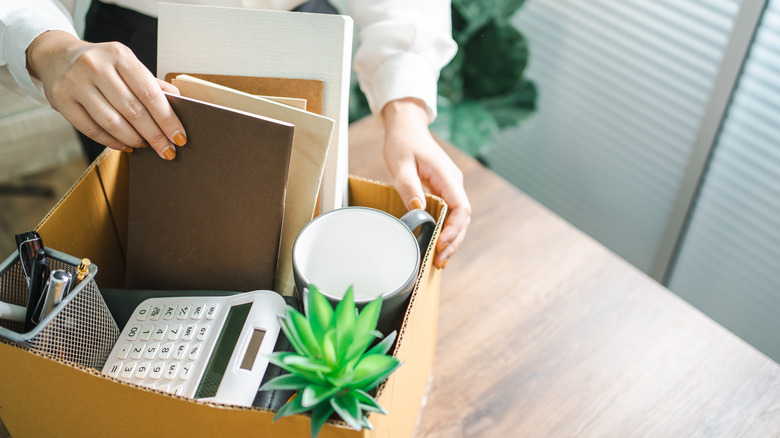 Lee Charlie/Shutterstock
To get their substantial payouts, the former board members are more than likely going to have to drag Elon Musk into yet another legal battle. According to the New York Times, Musk allegedly fired the board members "for cause" which, if true, means he wouldn't have to honor the "golden parachute" clause. The New York Times wrote that two people "with knowledge of the matter" had informed them that Musk had apparent justification for firing the executives.
California, where Twitter is based, is a state with "at-will" employment (via WRLG). This means employees can have their employment terminated at any time for almost any reason. Equally, employees are also free to leave a job at any time. If an employee's contract specifies that they can't be fired "without cause," then that gives them some protection. An employee also can't be fired for their race, gender, sexual orientation, or any other protected category. However, you can still be fired for cause in at will states, and that tends to come with consequences. Regular employees that are fired for cause may not receive redundancy benefits and could struggle to access unemployment benefits (via NOLO). In this case, the executives could, in theory, lose out on things like their golden parachute payout.
What could the good cause be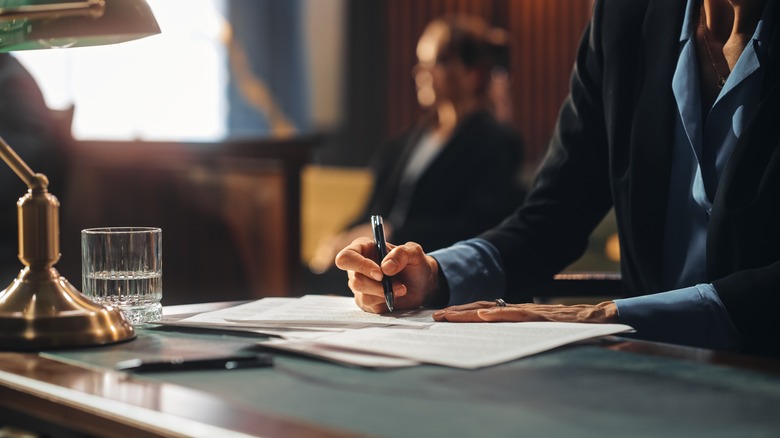 Gorodenkoff/Shutterstock
There are a number of arguments a company could use to justify the firing of its employees. The California-based Nakase Law Firm says that many things can constitute "good cause" for termination, and a lot of it is case-specific. However, in general terms, the website states, "there is good cause for termination when an employee is guilty of wrongdoing."
One interesting case Nakase brings up is in relation to "breach of loyalty" and refers to a group of plaintiffs in a wrongful termination case who were working together to form a rival company to the one they were currently employed by. As the employees in the case had access to "confidential company information" while they were doing this, the court found against the employees and the good cause reasoning of their employer was validated.
We don't yet know exactly what happened between Musk and the Twitter executives, but given the money involved, it's likely more details will emerge in the coming weeks. If the executives, who have the means to acquire a very proficient legal team, were fired "for cause" there's a good chance they'll sue for wrongful termination in an attempt to get their payouts. If that happens, it wouldn't be the first time the former board members have dragged Musk into a courtroom.