Which Corvette Model Is The Coolest? Here's What Car Lovers Say – SlashGear Survey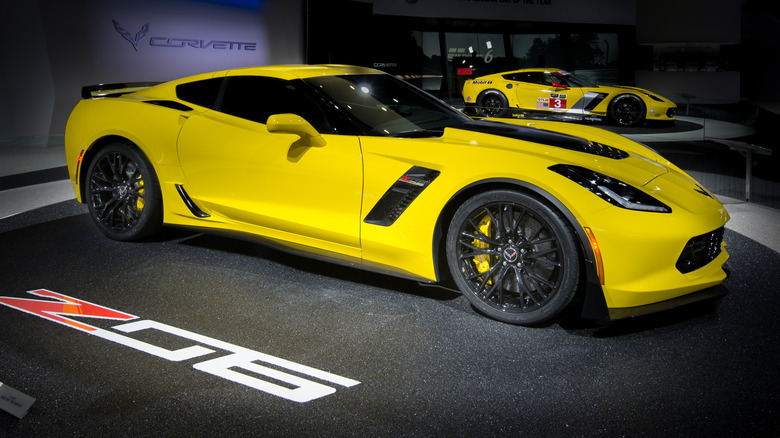 Steve Lagreca/Shutterstock
The eighth-generation Chevy C8 Corvette is the second GM production vehicle to have a mid-engine layout (hello, Pontiac Fiero!) However, it's the first in its lineage to feature a mid-ship engine layout, giving it the dynamics to run amongst the best that Germany and Italy have to offer. Despite Chevy's decision to retain the famed 6.2-liter LT2 pushrod V8 engine for the C8 Corvette, it still pumps out 495 horsepower and 465 lb-ft of torque, a magnanimous feat for a naturally aspirated V8 mill.
Equipped with an all-new Tremec TR-9080 eight-speed dual-clutch gearbox sending power exclusively to the rear wheels, the C8 Corvette could accelerate like its pants are on fire. Car and Driver claims zero to 60 mph in 2.8 seconds and a quarter-mile in 11.2 seconds at 122 mph ... pretty nippy for a true-blue American sports car.
Hardcore enthusiasts couldn't get over the unavailability of a proper manual transmission in the C8 Corvette, though, and this got us thinking: Does the omission of a manual stick make the C8 Chevy Corvette less desirable than its ancestors?
The coolest Corvette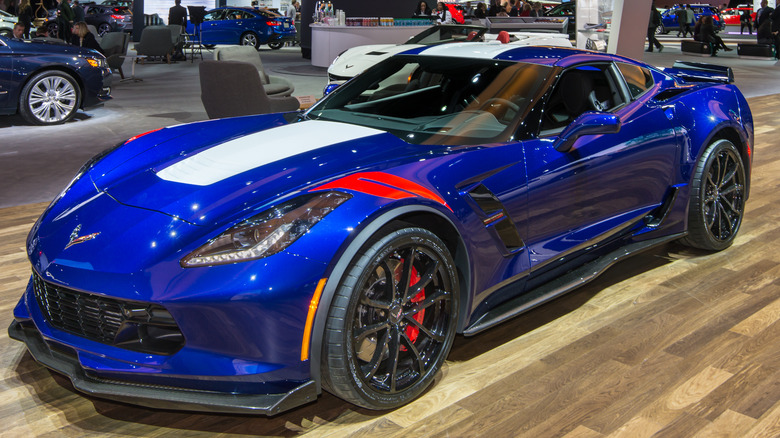 Steve Lagreca/Shutterstock
Our latest SlashGear survey of 606 U.S.-based respondents has revealed the C7 Corvette Grand Sport as the coolest 'Vette of the lot. A resounding 28.71% declared the C8's predecessor as a must-have in every Corvette collection. Despite the C7 Stingray's reputation for being a "fun to drive, very capable, but unreliable sports car" (per Car and Driver), the C7 Corvette Grand Sport's chassis tuning, sharp styling, day-to-day practicality, and 460-horsepower V8 mill cemented its status as the coolest 'Vette GM has ever produced.
Almost as cool as the seventh-gen Corvette Grand Sport is the C4 Corvette ZR1 manufactured from 1990 to 1995. It got the approval of 21.12% of respondents for being the second coolest next to the C7 Grand Sport. According to MotorBiscuit, the C4 ZR1 was almost twice the cost of a standard C4 'Vette, had a Lotus-designed aluminum suspension system, and had a 405-horsepower LT5 V8 mill that pushed the car to 60 mph from a dead stop in 4.5 seconds.
Other Corvettes that made our "coolest" list are the C5 (11.72%), the C2 Z06 (11.39%), the C3 ZL1 (10.56%), the C6 Z06 (8.42%), and the first-gen C1 Corvette (8.09%) introduced in 1953. We suspect it won't take long for the all-new Chevy Corvette Z06 to enter the list. With its flat-plane crankshaft-equipped 5.5-liter LT6 V8 that spins to an incredible 8,600 rpm, the new Z06 is the best iteration of the C8 Corvette.