This Hidden Samsung Feature Makes Music, Movies, And Games Sound Even Better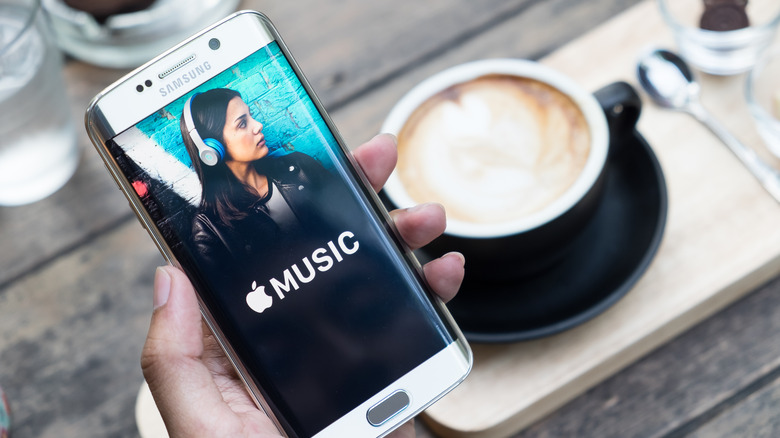 Natee Meepian/Shutterstock
Samsung's Galaxy flagships feature some of the best speakers on the market right now. They produce a crisp, balanced sound that doesn't distort even at louder volumes. But you can make the sound more immersive, richer, and clearer with a hidden feature built into Samsung's One UI. Enter Dolby Atmos.
Atmos is Dolby's next-gen surround sound technology — an upgrade over the older Dolby Digital format (via Dolby). Modern smartphones also support Dolby Atmos, but it was originally built for movie theaters. Samsung ships its higher-end Galaxy A, Galaxy Z, and Galaxy S phones and tablets with Dolby Atmos. It promises a "cinema-quality" surround sound experience or "your very own mini theater," per Samsung.
You can pick from multiple modes: Movie, Music, or Voice. Dolby Atmos will be optimized to deliver the best experience for each type of playback. Atmos can also enhance your mobile gaming sounds. But it has to be activated first, and the menu is buried in Settings. Here's how you can enable it.
How does Dolby Atmos work?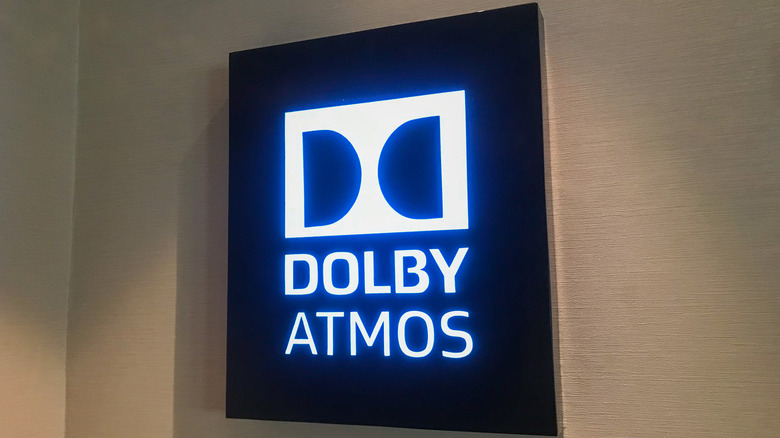 Firman Hendrianto/Shutterstock
The audio you hear from your speakers is usually split into "channels." One microphone is assigned to one speaker, meaning one channel of audio. It can be split into left and right channels for your headphones. The extra channels make the sound more immersive.
For surround sound, it's usually six channels mixed side by side (on X and Y dimensions). But Dolby Atmos, the latest technology in surround sound, goes a step beyond. It adds height to the mix (the Z axis along with the X and Y axes) and produces an immersive 3D sound field.
Instead of encoding audio as channels assigned to a specific speaker in the system, Atmos treats sound as 3D audio objects. An object is then associated with a space in the theater (the ceiling, or the right or left wall), not a particular speaker. Naturally, it needs overhead speakers to play in a 3D field.
But since its introduction, Dolby Atmos surround sound has been implemented in home theaters and TVs. Even some traditional stereo speakers, headphones, and smartphones support it now (via Dolby). But, of course, they have to emulate the overhead speakers when decoding to create a virtual 3D surround sound experience.
How to activate Dolby Atmos on Samsung phones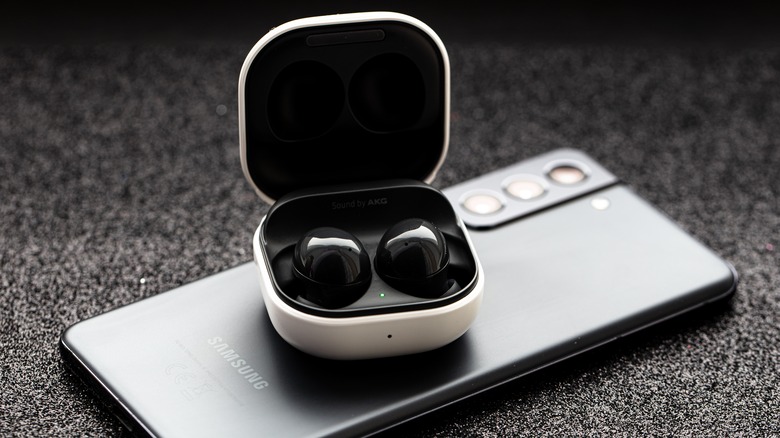 Ruslan Lytvyn/Shutterstock
Dolby Atmos tech is built into many Samsung phones with stereo speakers. It supports headphones connected to your phone as well (via Samsung). The feature isn't enabled by default. But once you activate it, you'll experience immersive, richer sound from your games, music, and movies.
If you like to play games on your Samsung Galaxy phone, Samsung has optimized Atmos for gaming. The feature produces clearer and amplified game sounds you might not otherwise catch (via Samsung).
To enable Dolby Atmos on your Samsung phone:
1. Open the Settings app.
2. Go to "Sounds and vibration," then tap "Sound quality and effects." For older Galaxy phones, select "Advanced sound settings," then tap "Sound quality and effects."
3. On the "Sound quality and effects" page, turn on Dolby Atmos.
By default, Dolby Atmos will auto-optimize sound depending on what's playing. But if you want manual control, you can pick from Movie, Music, or Voice toggles, per your preference.
You'll also find Dolby Atmos for gaming below the Dolby Atmos toggle. Turn it on to make your gameplay audio more realistic and detailed.
One UI features a Dolby Atmos button on the notification shade, too. Pull down the notification shade to quickly toggle the feature on or off. If the toggle isn't visible, click the three-dot menu on top and drag it to the notification shade.