Analogue Gives Big Pocket Shipping Update, Announces Final Runs Of Mega Sg And Super Nt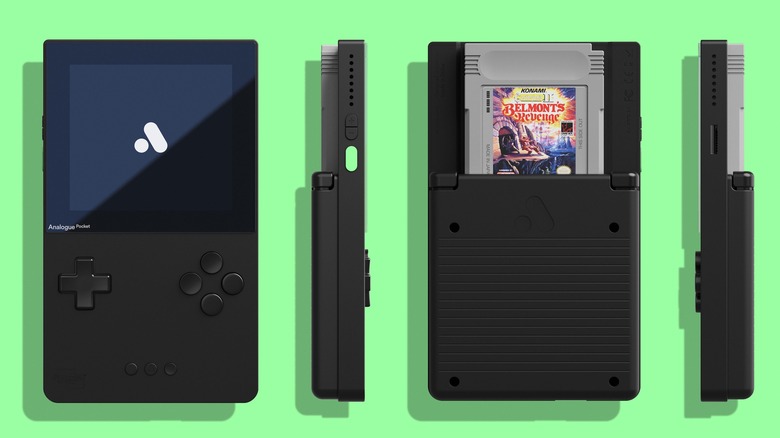 Analogue
Retro gaming isn't back so much as it never really left, which is at least partially why the Analogue Pocket has been drawing so much attention from certain circles. The tiny handheld looks somewhat retro and supports many classic games, but it's also more modern than you might expect.
Out of the box, the Analogue Pocket can play game cartridges from the Game Boy, Game Boy Color, and Game Boy Advance — that's close to 3,000 different games. But it can also play other classic handheld console games from systems like the Game Gear and NeoGeo Pocket, provided you have the necessary adapters. As well, the console makes them look good with a 3.5-inch LCD screen packing a 1600 x 1440 resolution.
That all sounds great, but one of the Analogue Pocket's biggest problems is availability due to a combination of demand and production capacity — an issue so persistent that some have been looking for alternatives while they wait. Fortunately, there's good news, as both the second and third rounds of preorders are expected to be on their way to customers by the end of 2022.
Here's the deal with Pocket preorders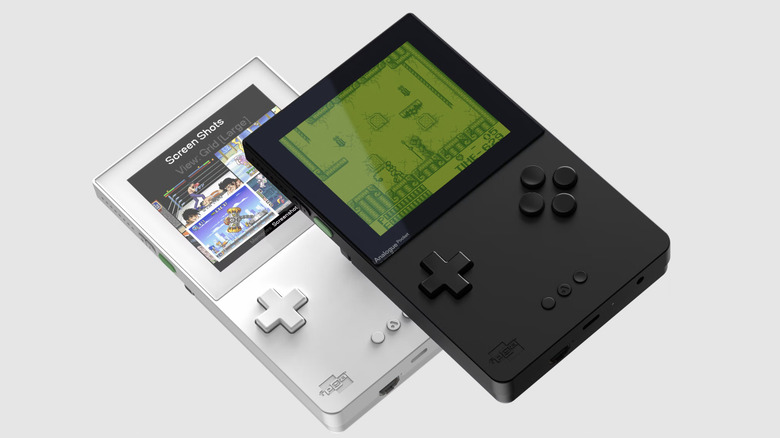 Analogue
Analogue's first (and perhaps most important) announcement is that it expects to be shipping out up to 95% of its current outstanding pre-orders for the Analogue Pocket by the end of 2022, which is a bit sooner than the original 2023 estimate. The company goes on to explain that pre-orders from groups B and C will begin shipping sometime in October 2022, starting with the Bs. Once the Bs are all out the door, Analogue will begin processing and shipping pre-orders from group C in the order that they were made. Any pre-orders from group C remaining after the start of the new year (which Analogue believes will be a relatively small number) will be shipped out at the beginning of 2023 "as soon as possible."
An order status breakdown goes on to clarify that "Pending" means your order is still waiting for fulfillment, and that you should check back later to see if the status has been updated. "Preparing" means your order is ready to go out (Analogue will send you an email about this), and it's your last chance to make any shipping address changes or cancel your order. Finally, when your order moves to "Processing," that means it has been placed in the hands of Analogue's fulfillment partner and should be on its way to you soon. If you're interested in an Analogue Pocket but haven't pre-ordered yet, they're still available for $219.99, though they only include a single USB-C cable.
What about cartridge adapters?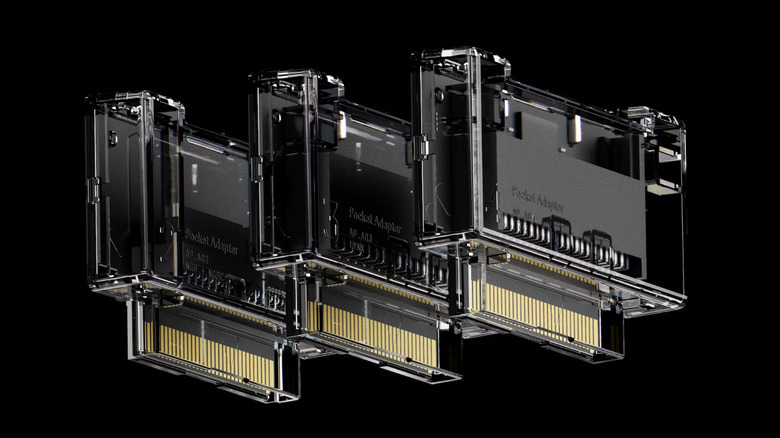 Analogue
A trio of cartridge adapter sets will also be opening up for preorder starting on October 21, 2022, and are expected to begin shipping at some point in the third quarter of 2023. Much like the Analogue Pocket's Game Gear adapter, these will plug into the handheld console and act as a bridge in order to let you play other retro console cartridges on the system. The first of these new adapters listed will play games for the TurboGrafx-16, PC Engine, and SuperGrafx. Another can be used to play Neo Geo Pocket and Neo Geo Pocket Color carts. Rounding out the assortment is an adapter for Atari Lynx games.
All three of the new cartridge adapters will only work with the Analogue Pocket and come as a bundled set; they cannot be purchased individually (at least not currently). The bundle will cost $99.99, though if the Game Gear adapter is any indication they might eventually sell individually for around $29.99 at some point.
The Super Nt and Mega Sg are done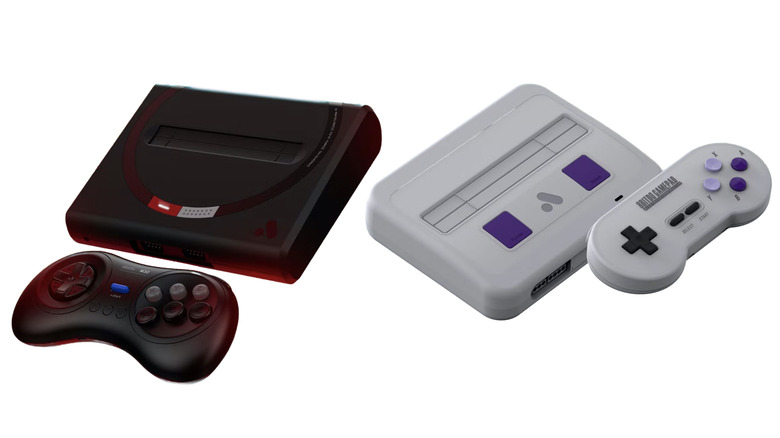 Analogue
At the tail end of Analogue's announcement is the winding down of its Super Nt and Mega Sg systems, which work as a sort of modernized Super Nintendo and Sega Genesis, respectively. Much like the Analogue Pocket, both the Super Nt and Mega Sg need to have physical game cartridges plugged into them in order to play games. But unlike their original retro counterparts, both systems offer up to 1080p HDMI visuals, digital audio, and claim zero lag or signal degradation. 
And they're going away for good. Analogue is releasing one final run of both consoles, with pre-orders starting on October 28, 2022, and shipping expected to begin in Q4 2023. After that, there won't be any more HDMI Super Nintendo or Sega Genesis devices — at least, not from Analogue.
Once the preorder window opens up, you'll be able to order either console for $199.99, though it's important to be aware that neither model comes with a controller, so you'll want to add at least one of the $24.99 peripherals to your order. In the case of the Mega Sg, there's also the $49.99 cartridge adapter set that covers Game Gear, MyCard, and Mark III or SG1000 carts to consider.