27% Of Apple Fans Think This Is The Best Feature Of The New AirPods Pro - SlashGear Survey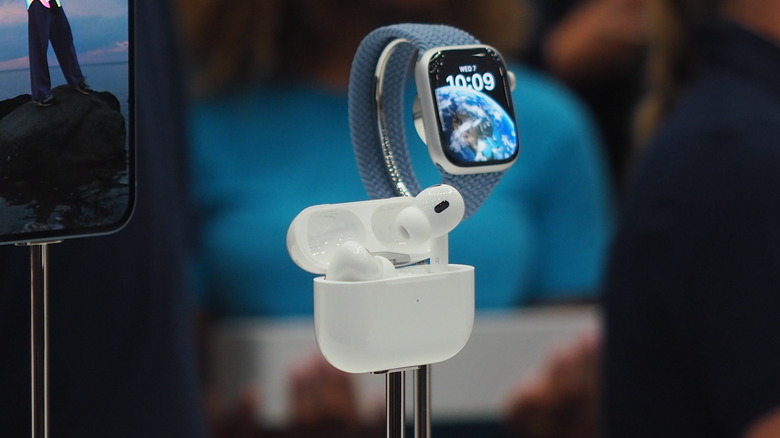 Chris Davies/SlashGear
With the launch of the new second-generation AirPods Pro comes a slew of improvements and new features. Whereas the older model was getting a bit dated compared to the competition, the new AirPods Pro gives you better overall audio quality, more charging options, and better longevity than the Apple earbuds that preceded it.
Announced in September alongside the iPhone 14 lineup and new additions to the Apple Watch family, the AirPods Pro 2 offers improved battery life that'll get you an extra 90 or so minutes per full charge, plus the ability to use MagSafe or your Apple Watch charger to top up the case. That case also now has Find My support, giving you the ability to find it with a pretty high level of accuracy whenever you misplace it.
As neat as those changes are, many consumers were also excited to learn about the improvements to overall audio quality. Apple credits the H2 audio chip found inside for that improvement, and it also works with redesigned drivers for lower distortion and better bass response. We surveyed hundreds of SlashGear readers to see which of these improvements they're excited about most, and the results are in.
Many people are excited about the improved noise cancellation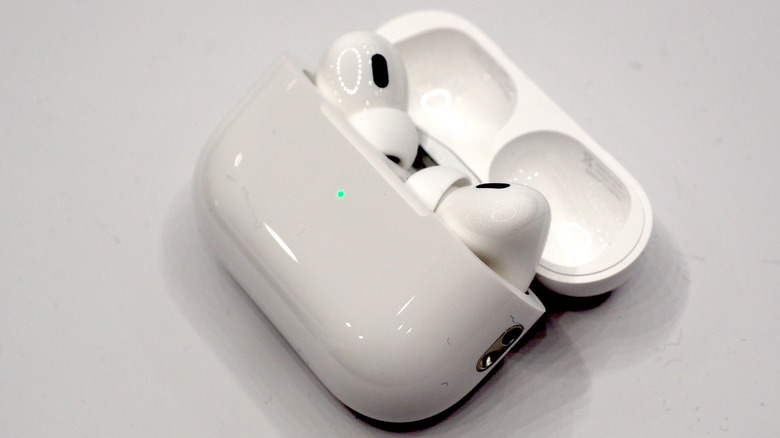 Chris Davies/SlashGear
The Find My feature in the new AirPods Pro seems to be the second most popular addition among SlashGear readership, with 24% of those surveyed apparently losing track of their charging cases often enough to warrant such strong interest. This is a rare feature for any pair of wireless earbuds, so Apple has a true winner here — there's no need to attach an AirTag to your AirPods case anymore. Not far behind is the improved 6-hour battery life at 22% of the votes. Rounding out the list are touch-sensitive volume controls (15.88%) and better spatial audio performance (10.64%).
The top winner at 27%, however, is the improved adaptive noise cancellation. Apple says it has increased the effectiveness of this feature by 50%, which is welcome news for those who have been jealous of the arguably superior noise-canceling performance present in some competing products. What's more, Apple's new Adaptive Transparency Mode can intelligently reduce the total volume of overly loud ambient sounds so that you hear the outside world in a more balanced soundscape.
The original AirPods Pro had decent noise cancellation for their time, but the earbuds long lost their reputation for being the cream of the crop thanks to a regular roll of incumbent challengers. Still, many Apple fans prefer AirPods due to their ease of use with other Apple products like the iPhone and iPad, and we wouldn't be surprised if folks put a premium on the model as a status symbol, too.