New AirPods Pro Promises A Sound Upgrade You Can Hear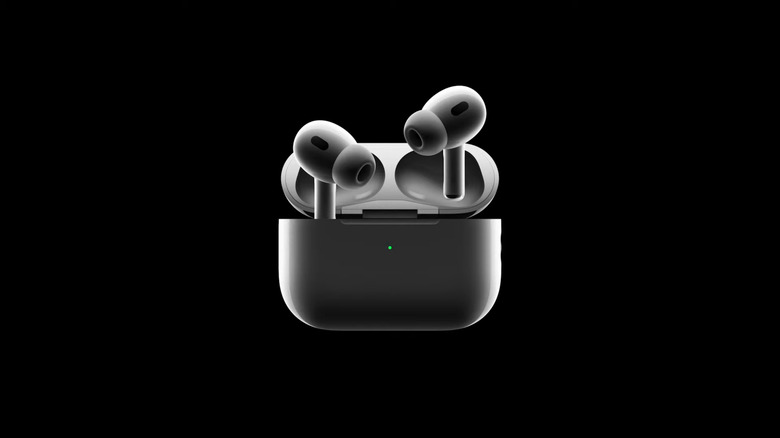 Apple
Nearly three years after it announced the AirPods Pro, Apple just gave its mid-range wireless headphones series a much-needed update. Apple's September 7 event saw the company announce the launch of the second generation AirPods Pro. Typical of most product refreshes these days, most of the changes to the second generation AirPods Pro seem to be incremental, with the majority of them designed to aid the product to improve upon its already excellent features list.
Key updates to the second generation AirPods Pro include a faster, more efficient processor, improved Active Noise Cancelation (ANC), a revised transparency mode, and a new touch-sensitive capacitive layer that aids in better audio playback control. Upgrades to the second generation AirPods Pro also carry over to the charging case. 
The new charging case for the product now supports precision finding features and also adds support for charging using the Apple Watch. While the design language of the 2nd gen AirPods Pro remains the same, the 2022 AirPods Pro now includes an XS-size earbud tip as part of the package.
Second Generation AirPods Pro: The features that matter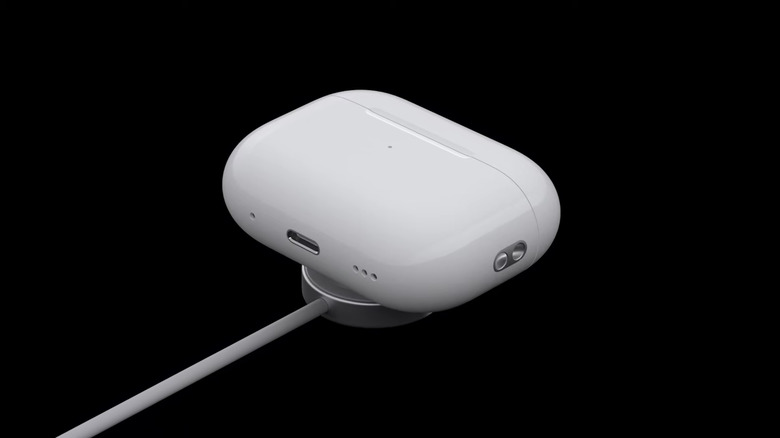 Apple
Powering the second-gen Apple AirPods Pro is Apple's new H2 chip — a successor to the older H1 chip that powered several audio products from Apple. Like the H1 chip, its successor is a custom processor specifically developed for headphones. Apart from enabling "better" connectivity and performance, the chip is also behind the AirPods Pro's improved noise canceling capabilities which is now claimed to be 2x better than the outgoing model. In addition, efficiency gains brought about by the H2 chip also lets the AirPods Pro offer up to 33% better battery life over its predecessor.
The biggest gains enabled by the H2 chip include the AirPods Pro's ability to create a custom spatial audio profile that is fine-tuned specifically for the user. This feature uses the iPhone's camera to create a sound profile tuned for the user's ears. In addition to the improved ANC, the second-gen AirPods Pro gets an Adaptive Transparency mode that automatically reduces the volume of harsh outdoor noise.
Among the most tangible improvements to the second-generation AirPods Pro concerns its battery life — with the product claiming a 33% improvement in battery life. The new AirPods Pro offers up to six hours of playback time on a single charge and up to 30 hours of listening time with an additional boost from the case.
The second generation Apple AirPods Pro is set to go on sale for $249 starting September 23, 2022, with pre-orders beginning September 9.