ZTE Axon 10 Pro tries all the OnePlus tricks for cheap in USA release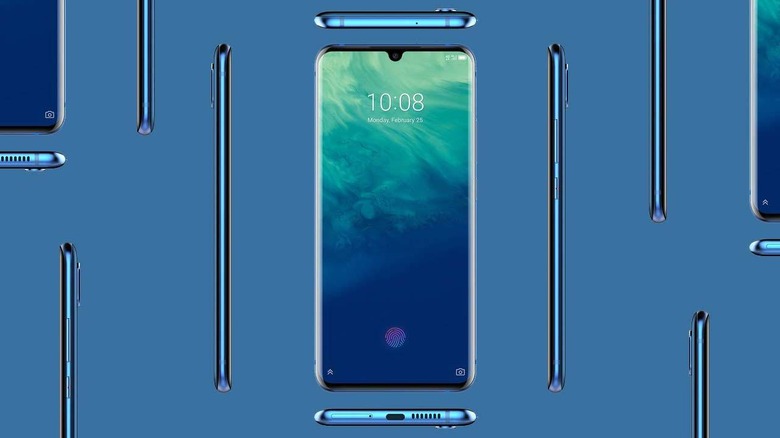 ZTE re-enters the North American market this week with the ZTE Axon 10 Pro, a device that looks to take on phones like the OnePlus 7 Pro. This smartphone costs around $550 in its base configuration and will be available starting today at online retailers like Newegg and ZTE's own online store. This phone could well be the way ZTE recaptures the imaginations (and pocketbooks) of a significant number of citizens of the USA – assuming their product stands up to US review scrutiny.
Wait a second, you might be saying – isn't this the same phone we saw back in February of this year? Sort of, yes. If you watch the international smartphone market with a weather eye, you may have spotted the ZTE Axon 10 Pro 5G. That device was made for European and Chinese markets in which 5G was already deployed.*
The variants of the ZTE Axon 10 Pro we're seeing today are GSM-capable, which means they'll work with AT&T and T-Mobile USA carriers. They will not work with Verizon or Sprint. This phone has the following specifications which make it a strong contender for the crown in the "starts at around $550" smartphone tier in the USA.
The ZTE Axon 10 Pro has a 6.47-inch AMOLED display with 1080 x 2340 pixels across its face. It works with HDR10 display color, has a 19.5:9 display aspect ratio and an approximately 87.9% screen-to-body ratio. This phone utilizes a notch in its display to make room for its front-facing camera. This device also has an in-display fingerprint sensor.
The back-facing cameras include a 48-megapixel main sensor, 20MP wide-angle camera, and an 8MP telephoto lens. Several colors will be available – for the backside – and a couple different configurations. The least expensive version will cost approximately $550 and will have 8GB RAM / 256GB internal storage, and the $600 USD version will include 12GB RAM and 256GB internal storage as well – both versions have a microSD card slot to expand storage by several hundred additional GB (up to 2TB). Many of these specs are very similar to those of the phone OnePlus 7 Pro which we reviewed earlier this year.
*NOTE: Here in the USA, ZTE's faced some government blockages, courtesy of some earlier dealings with countries like Iran. ZTE's had sanctions levied against it by a version of the National Defense Authorization Act (in June of 2018) and it's been outright banned by the US government from working with US companies. Since then, ZTE's been allowed to work with US companies again in exchange for more oversight with the Committee on Foreign Investment in the US (CFIUS). Now it seems ZTE is... pretty much free to continue working with US companies and release phones in the USA.