ZR1-spec Corvette C7 could revive LT5 name for 700HP monster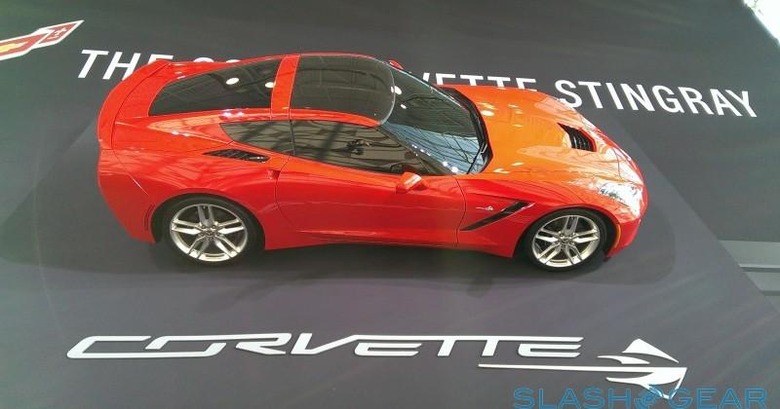 Chevrolet could be planning a painfully potent version of the 2014 Corvette C7, it's claimed, packing a supercharged version of the new car's 6.2-liter engine and splashing out a heady 700 HP. The worked-over musclecar, tipped to be branded as the Corvette ZR1, though may not hit showrooms until at least early 2014 so as to avoid cutting into "base" C7 sales.
It's under the hood that things could be expected to get exciting, of course, and that's where a clutch of new trademarks – believed to be connected to engine variants – come in. Most interesting is the LT5, spotted by GM Authority, which is rumored to be a supercharged LT1 V8.
That would hark back to the original LT5 engine, which GM used to good effect in the Corvette ZR1 C4 of the early 1990s. At the time, GM looked to Lotus for help tuning the original LT5, though the company is expected to take the reins itself for coaxing extra power out of the new variant.
Reports from mid-February were already claiming that the Corvette Stingray C7 shown off in January for the first time would not be the most potent iteration of the car. Work is already afoot, Motor Trend claimed, on the Z06 and ZR1 engines, even if the cars they'd power were at least a year out.
Before then, of course, the Corvette C7 – which itself musters almost 450 HP from its small-block V8 – will arrive on forecourts, with Chevrolet only just announcing pricing for the car. Deliveries should begin in Q3 2013.
[via Autoblog]