ZiiLABS promise Zii Android smartphone demo in December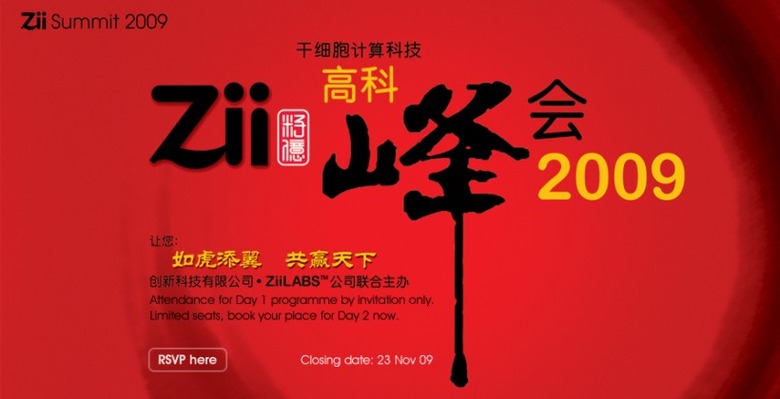 ZiiLABS' ZMS-08 chipset was certainly enough to get us interested last week – the promise of a 1GHz ARM Cortex A8 processor, Blu-ray quality video playback and parent company Creative's X-Fi audio tech will do that to a geek – and now they've gone and got us hot under the collar with the promise of an Android smartphone.  Set to be demonstrated at the Zii Summit 2009, to be held in China on December 1st, the device is described as a Zii Optimized Android Phone platform, albeit based on the (still pretty impressive) ZMS-05 chipset.
The ZMS-05 isn't quite as media-packed as the ZMS-08, but it's not far off.  ZiiLABS still promise 1080p HD video output, OpenGL ES 3D graphics, accelerated browsing and more, which would add up to a pretty impressive Android smartphone all round.  Android is already available to load onto the Zii EGG developer device, however that lacks a cellular radio.
Among the other products on display will be "a Touch Tablet PC, a Netbook, a Web-Box, a 360-degree Multi-View Camera System, ultra high-performance Speakers, a Piano Keyboard for the PC, and a Portable e-Book Reader", with which ZiiLABS are hoping to tempt the so-called Shanzhai developers in China.  If a success, we could see various reasonably-priced but powerfully-specified devices taking on smartphones, PMPs, set-top boxes and other platforms.
[via AndroidAndMe]