Android arriving on Creative Zii EGG next week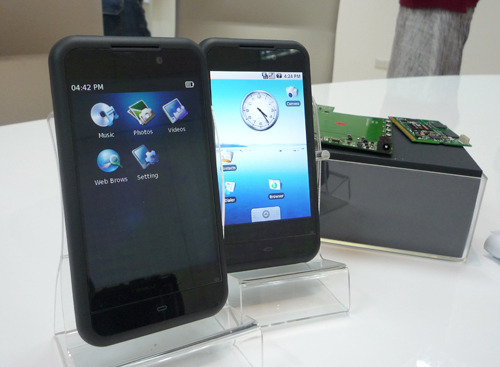 Creative's Zii EGG developer unit has been on sale for some time now, but it's taken the company a little time to deliver the promised Android update.  However, according to a Twitter message from the Zii team, ZiiLABS will be releasing the Android installer "next week".
The Zii EGG is based on Creative's ZMS-05 chipset, and offers not only WiFi, Bluetooth 2.1+EDR and a 3.5-inch 320 x 480 10-point multitouch display, but 1080p video output, HD playback and OpenGL ES support.  It was launched touting Android compatibility, but initially has been sold running a custom OS rather than the open-source Google platform.
It's still unclear, though, when the commercial versions of the Zii EGG might reach shelves.  The project is intended to encourage developers – particularly those who might usually develop fake versions of known devices – to support the Creative ZMS-05 chipset, but right now there are no major hardware partners that have announced support for it.
[via Engadget]