ZiiLABS unveils ZMS-08 Blu-ray quality media processor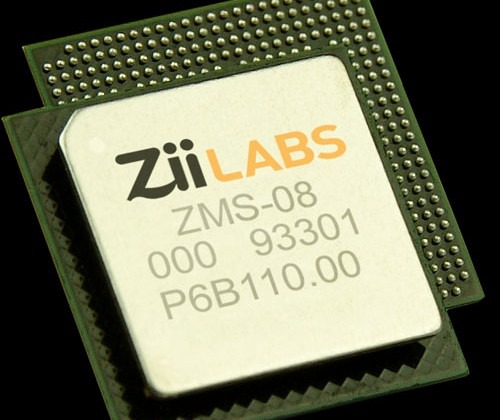 ZiiLABS first has unveiled a new media processor called the ZMS-08. ZiiLABS is a subsidiary of Creative and the first product from Creative to carry the Zii name was the Zii Egg. The new media processor that the company is showing off today is designed to provide Blu-ray quality in handheld devices.
The ZMS-08 provides Blu-ray quality H.264 decode for low-power devices. The processor also has multi-media processing capabilities of the ZiiLABS StemCell computing array with a 1GHz ARM Cortex processor. ZiiLABS is sampling the processor to certain customers now.
The device will be used in products including web tablets, netbooks, connected TVs, and home media hubs. The ZMS-08 supports full HD 1080p H.264 decode and simultaneous H.264 encode and decode at 720p along with 1080p 24fps encode. The chip can also support OpenGL ES 2.0 3D graphics and more. Xtreme Fidelity X-Fi audio effects are also supported. Volume shipments are expected in Q1 2010.