You have to wait a little longer for Samsung's Gear IconX earbuds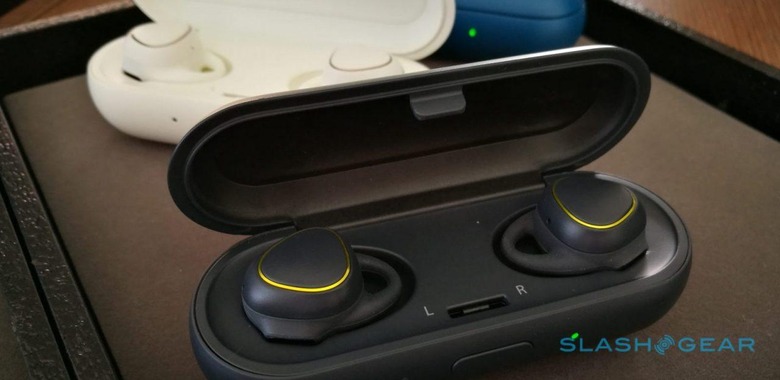 Bad news if you were waiting for Samsung's Gear IconX headphones, with word today that Samsung has decided to slightly delay the launch of the cable-free earbuds. Announced back in June alongside the Gear Fit 2 smartwatch, the battery-powered 'buds each connect wirelessly to your smartphone with no cables connecting them, though they also have a fitness angle too.
In fact, Samsung gets double-service out of the heart rate monitor built into each of the headphones. On the one hand, they can feed pulse information back to your phone during exercise, but the Gear IconX also uses the sensor to figure out whether the earbud is in your ear, too.
If removed, an earbud can go into standby to save power.
Samsung originally said it expected the Gear IconX to ship from August 14, a little over a week away, but the company has now decided to push that back slightly.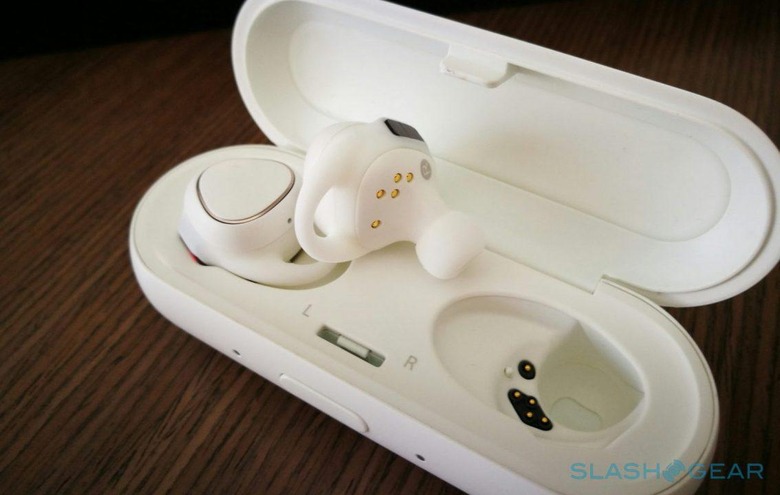 There's not a huge difference in wait times, mind. The new release date is August 19, the same as the Galaxy Note 7 and the Gear 360 virtual reality camera.
Indeed, Samsung says that its decision was so that the release of the earphones would "better align" with its other products.
Several companies have tried wireless stereo earbuds before, though Samsung is arguably the highest-profile to broach the segment. While certainly convenient in terms of removing wires, they do have some obvious drawbacks, such as weight and size constraints on how large a battery each earbud can contain.
Samsung addresses that with a portable carry-case that also doubles as a charger, together with 4 GB of onboard storage that allows the Gear IconX to be used in a standalone mode. That has significant power advantages, too: when streaming from a smartphone or other Bluetooth source, Samsung says, users can expect around 1.5 hours of playback, whereas locally stored music should run for more like 3.6 hours.
NOW READ: This is the Samsung Galaxy Note 7
The battery case is good for two full charges of the pair of earphones, Samsung promises.
Though the release date may have altered, the pricing is no different. The Gear IconX is up for preorder now, from Samsung direct as well as and from Verizon, for $199.