Apple's iMac Pro is now available for walk-in purchase at Apple Stores, with stock of at least one configuration now showing up on shelves. The Space Gray all-in-one is Apple's love-letter to content creators, a Xeon-powered processing monster with the latest and greatest in ports on the back, and a beautiful 5K display on the front.
Sales began in mid-December, and the first iMac Pro units have already been arriving on buyers' desks. Those sitting on the fence had been waiting to read some of the benchmarking feedback before opening their respective wallets, and the early impressions have been generally favorable. If you're convinced, you don't even have to wait for shipping with today's in-store sales.
That's if you're willing to make do with a base iMac Pro, mind. Of course, "base" in this situation still means a behemoth of an all-in-one, with a 3.2 GHz Intel Xeon W 8-core processor, 32 GB of DDR4 memory, and 1TB of SSD storage. Figure on a $4,999 hit on your credit card for the privilege (and make sure to check in-store stock using Apple's site before you travel, naturally).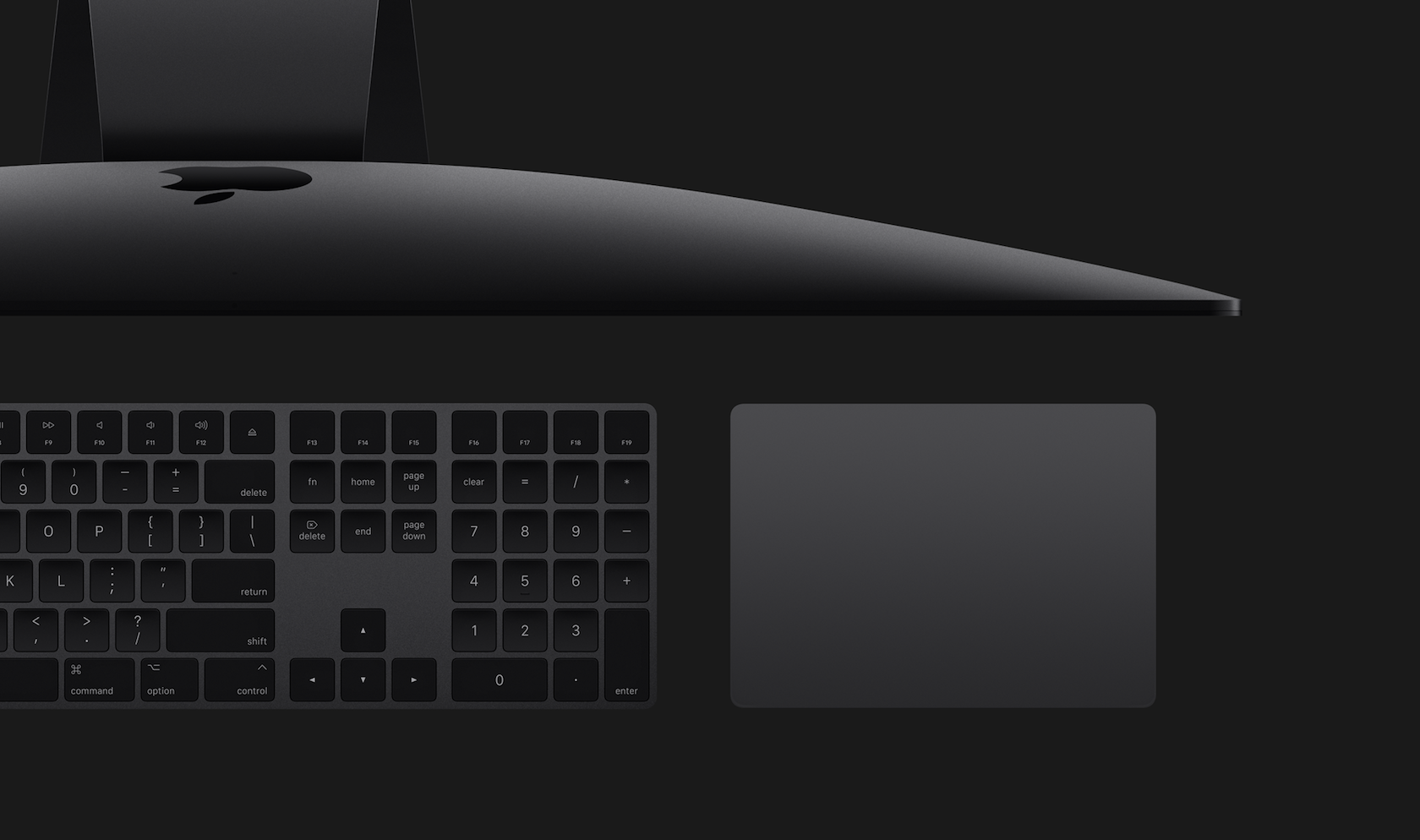 Should you be holding out for a higher-spec machine, right now they're still not available for in-store pickup. According to Apple, if you want to go to your nearest Apple Store and get one, the earliest you're looking at is January 11. Online orders, meanwhile, can ship as soon as January 5, if you really wanted to start 2018 off with a bang.
That also allows you to make a custom configuration, which is something that might be worth doing if you want more memory or storage. Apple's pricing for each isn't exactly low, with maxing out to the 128 GB of RAM the iMac Pro supports coming in at $2,400, while a 4 TB SSD is a heady $2,800. However, although DIY upgrades are possible – or, at least, will be when RAM and SSD kits are on the market – we've already seen how tricky that process might be.
If there's one thing you should remember, though, it's the accessories. Apple has made matching Space Gray versions of the Magic Mouse 2 and Magic Trackpad 2, but it'll only sell them to you when you originally order the iMac Pro. Bizarrely, if you want to add them later on, you'd need to buy a whole new computer to qualify. Moral of the story? Order both – which Apple charges $149 for – when you first place your order.
MORE Apple
[Thanks Simon!]