iMac Pro teardown video has good and bad upgrade news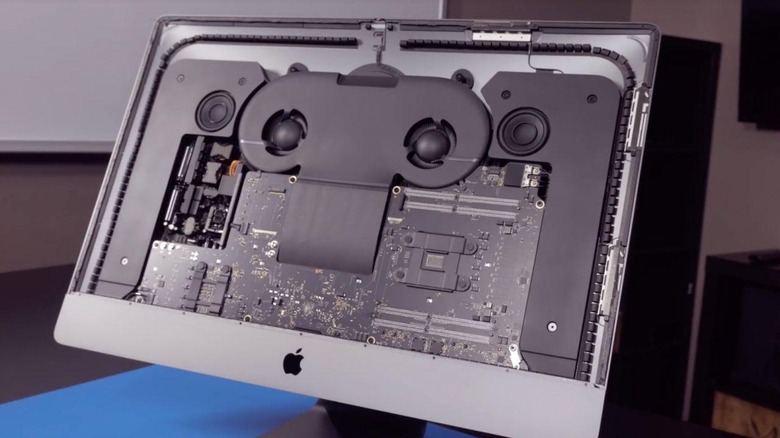 Apple seems to have conceded that professional users buying a new iMac Pro might be more demanding about upgrades than their consumer counterparts. Since the iMac was saw its most dramatic unibody adoption in 2009, embedding all of the components behind the display, its potential for user-upgrades has decreased. The new iMac Pro, however, takes a more forgiving approach along with its premium price tag.
While the Space Gray all-in-one might look much akin to its 27-inch iMac cousin, there's a not-inconsiderable change inside when it comes to the core components. OWC, a Mac parts and upgrades supplier, has shared a teardown video of the entry-level iMac Pro, confirming that in some ways it's going to be easier to do things like add more RAM or storage to the Mac. In other ways, though, the regular iMac might still be ahead.
It all comes down to access and connectivity. The regular iMac isn't designed to be opened by end-users, but the 27-inch model does make some provision for user-installed RAM. It has a small panel, located behind the stand, which gives access to its RAM slots.
The iMac Pro doesn't have such a hatch. As OWC discovered, to gain access to the interior you have to break down the computer and remove its display. Once there, though, there are four quad-channel RAM modules.
In the $4,999 "base" iMac Pro configuration, for example, those models are made up of 8 GB RAM modules: four of them, to give the minimum 32 GB Apple ships the computer with. If you upgrade at the point of ordering, Apple will put up to four 32 GB modules in, for a maximum of 128 GB. However, if you're brave enough to open your iMac Pro yourself, OWC says it'll be offering RAM kits for DIY upgrades soon, as well as "turnkey" options for those who'd rather leave the work to someone else.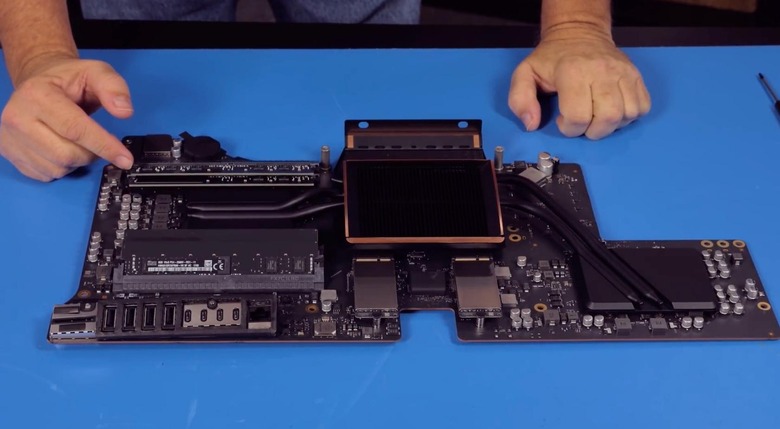 Perhaps more interestingly, the iMac Pro's storage also looks like it has upgrade potential. In this base model, for instance, the 1 TB is split into two 512 GB SSDs, in a RAID setup. They're not soldered to the mainboard either, instead having detachable connections. No word on whether OWC – or others – will offer upgrades, but it seems likely.
For the moment, though, even if Apple has taken a more upgrade-friendly approach to the internal architecture, the hassles involved in getting to those guts still make for an awkward process. For now, even with the typical Apple premium for RAM and storage, it's probably still best to order the configuration you really want upfront. How that might change – and be more affordable – as third-party vendors get to grips with the iMac Pro, we'll have to wait until 2018 to see.