You can preorder Echo Buttons to make Alexa a gameshow host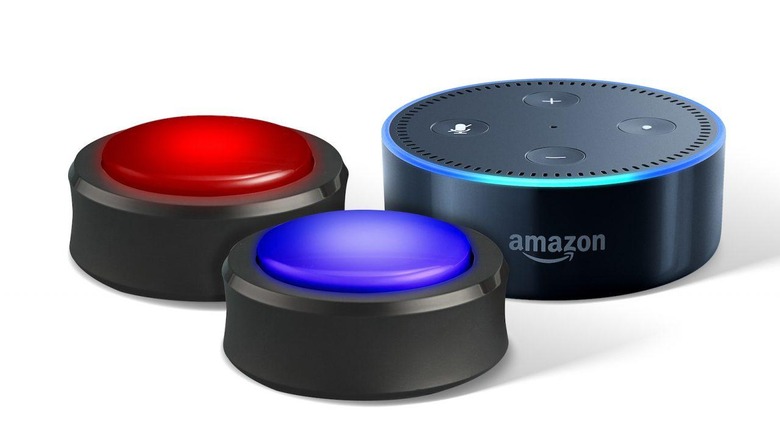 Forget HQ Trivia: Alexa is turning into a game show host, with Amazon's Echo Buttons finally up for pre-order. Announced alongside the 2017 Echo range earlier this year, the new buttons wirelessly connect to the smart speakers and allow for single- and multi-player games.
It's an idea so simple that, frankly, we're surprised nobody has done it already. The gameshow buzzer-like buttons hook up via Bluetooth to the smart spacer, and then work with a variety of games that primarily use audio as their interface.
For instance, at launch there'll be a variety of general knowledge and trivia titles to play. "Beat the Intro" will test music knowledge, using he Echo Buttons to "buzz in" and identify the song. "Sounds Fun" meanwhile is a multi-player game based on sound effects.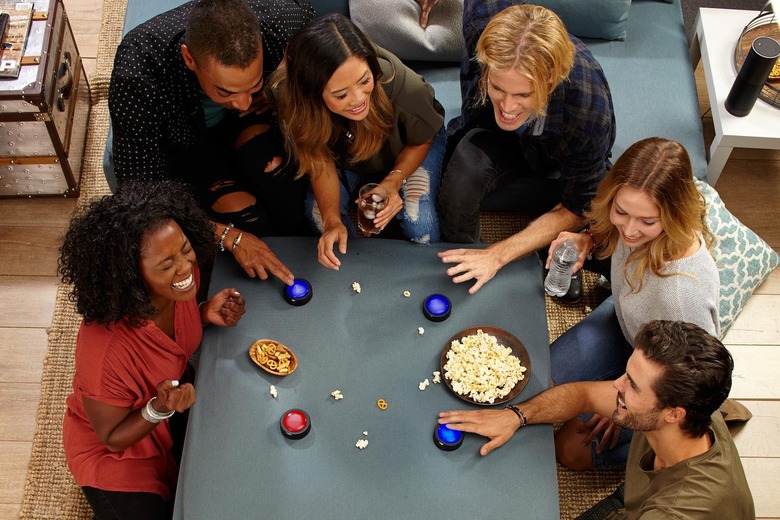 "Buzzer Beater" is a more traditional trivia game, hosted by NBA's Karl-Anthony Towns. There'll be new rounds on a daily basis – unsurprisingly all basketball themed – with six daily trivia questions. Players will use Echo Buttons to take part.
Finally, there's "Fourth Down Football" with former NFL quarterback Phillip Rivers. That will be based on football trivia, and again be for multiple players.
The Echo Buttons will work with a first or second generation Echo, Echo Show, Echo Plus, Echo Dot, and the upcoming Echo Spot. Each lights up when pressed, and up to four can be paired at any one time. They run on two AAA batteries apiece (and, saving on frustration, Amazon includes the batteries in the box).
Where they'll probably come into their own is when third-party developers get their hands into the code. In fact, they already have access to the Gadgets Skill API and Alexa Gadgets SDK, which respectively allows Alexa skills to tap into the buttons, and allow developers to create their own add-on devices to work with Echo.
Games involving Echo Buttons needn't just involve buzzing in to answer trivia questions. The hardware and API supports following sequence or patterns of flashing lights, or indeed using the buttons for other purposes with Alexa. It's all in the name of making Echo – and Alexa – more sticky and pervasive, and expanding the virtual assistant beyond just giving weather reports, news updates, and streaming music.
The Echo Buttons are available for $19.99 for a pack of two. They'll ship on December 19.