Amazon's big Echo event: all the devices fit to run Alexa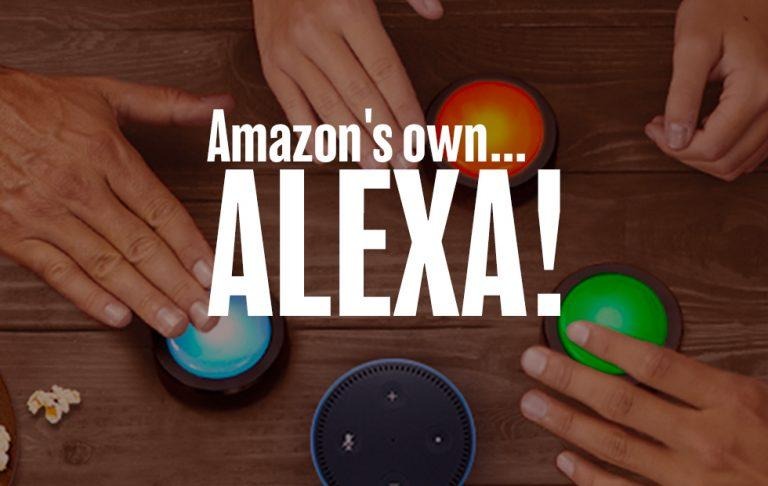 This morning Amazon revealed the "all-new Echo", Echo Plus, Echo Spot, a new Fire TV, Echo Connect, and an Alexa-infused Big Mouth Billy Bass. If that wasn't enough to excite the voice-first fans out there in Echoland, what will? In this mix is a set of devices that expand Amazon's footprint in the smart home beyond the ways and means of yesteryear, all in devices that either expand on or modify devices that've come before.
All-new Echo and Echo Plus
The Echo Plus uses the design (exterior, at least) of the original Echo to deliver a $149 Alexa speaker with "built-in smart home hub." This device works with Zigbee smart home technology that connects to the Philips Hue White bulb that comes in its box – amongst a bunch of other devices already available in stores. This device is out for pre-order and ships on Halloween.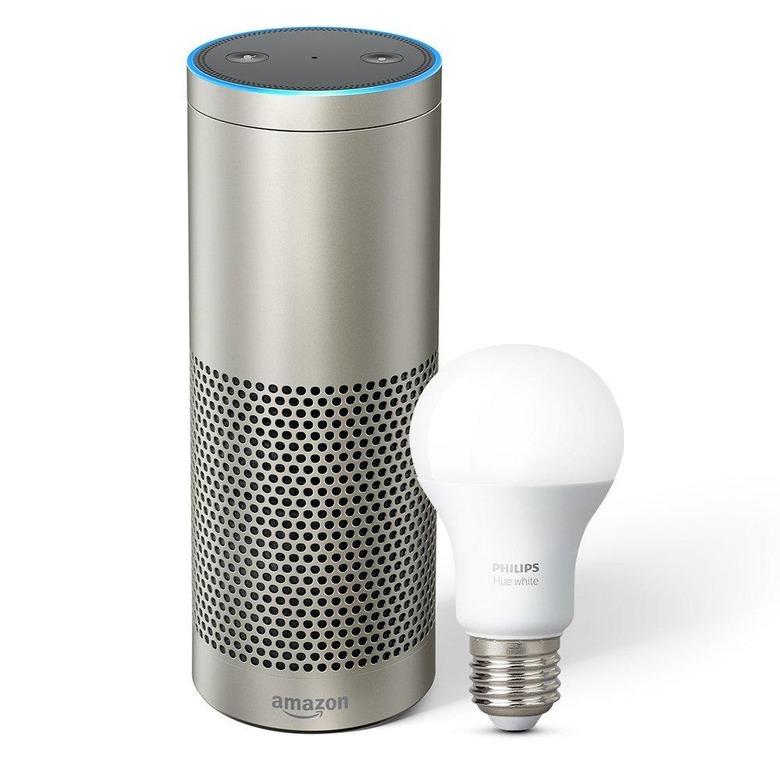 The "All-new" Echo is a shorter version of the original Echo with a slightly different look and new lower price. This $99 device works with a removable cloth shell for customization (not unlike Google Home) and – as it is with other Eco devices – works with Alexa inside. This device will be available on pre-order today and will ship on Halloween.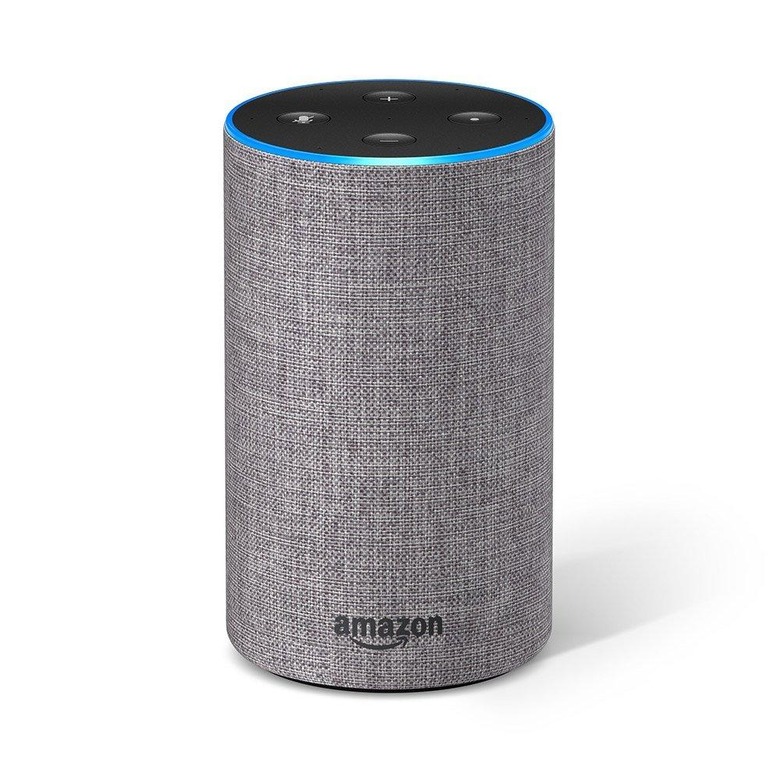 Echo Spot
The Echo Spot is effectively a smart alarm clock with a camera and Alexa inside. It has the ability to connect to the web (as all Echo devices do), and provides a camera and mic and the means to video chat with other Amazon users. This device also has the ability to show feeds from security cams and has a 2.5-inch circular display to show everything.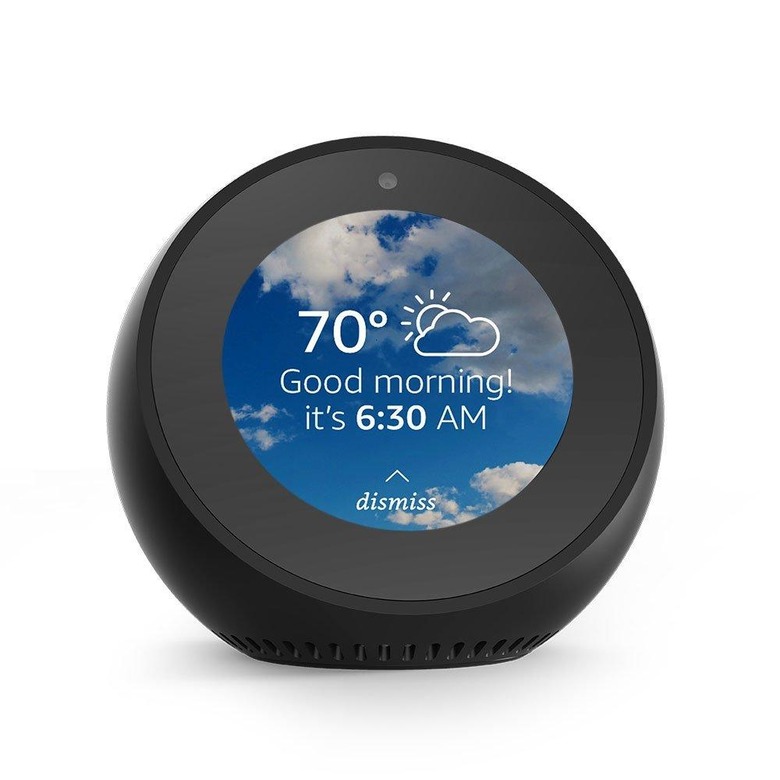 The Echo Spot is an always-connected, always-listening smart device with a camera that sits on your nightstand in your bedroom. If you don't see any sort of negative potential in that, the device is available for pre-order right this minute. The Echo Spot costs $129 and will ship on December 19th.
Echo Connect
The Echo Connect is for everyone who knows what the term "landline" means – so it's a device that probably won't be available for sale for too many generations after the first. Echo Connect connects to a landline and turns itself into a smart speakerphone. It also awakens to a voice command that'll call 911 if you – like the classic ad says – have both fallen and can't get up.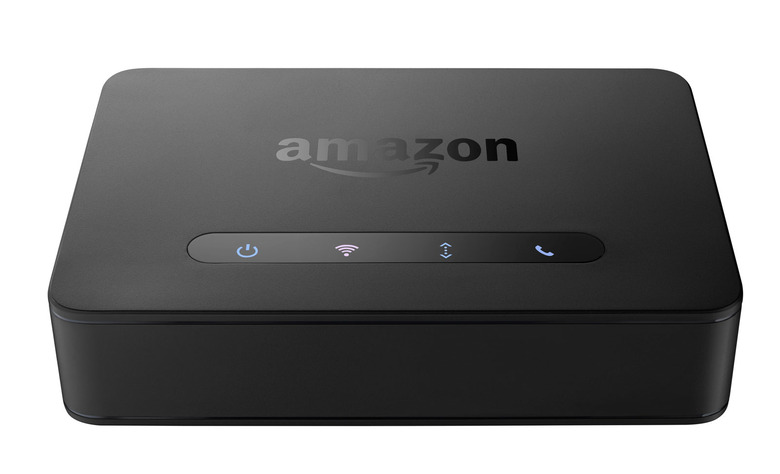 The Echo Connect will cost a cool $35 USD and will be going on pre-order today. This device will likely be available in December, but could be shipping sooner – we'll see!
All-new Fire TV
There's a new Fire TV in town, this time coming with both 4K video and HDR inside. This new Fire TV takes on the form of a box with an HDMI cable. It powers itself through HDMI and connects to the web wirelessly. The big difference between this and the most recent Fire TV is 4K at 60fps instead of just 4K, plus HDR with HDR10.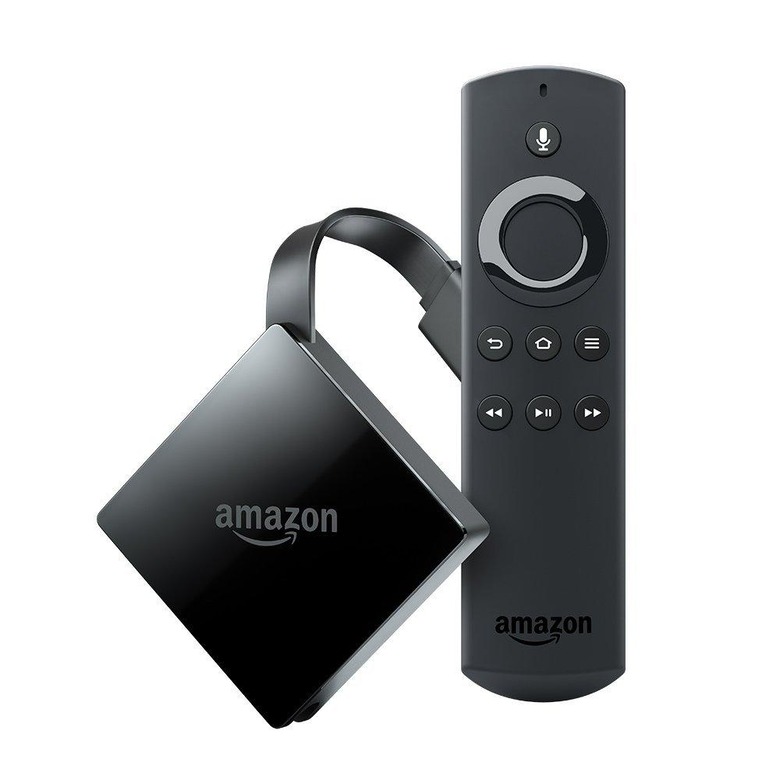 This newest Fire TV is up for pre-order right this minute and will ship on October 25th, 2017. Two different packages are available, one a Fire TV and Echo Dot, the other a Fire TV Stick and Echo Dot. The former costs $80, while the latter costs $60. The stick does not do 4K nor HDR, while the "all-new" Fire TV does both 4K and HDR.
Alexa Gadgets and a fish
Amazon announced a new category of smart products that work with the Alexa Gadgets API and SDK. These devices work with Alexa inside, allowing them to come to life with new abilities. One example of an Alexa Gadget is the Echo Button – another is the Big Mouth Billy Bass.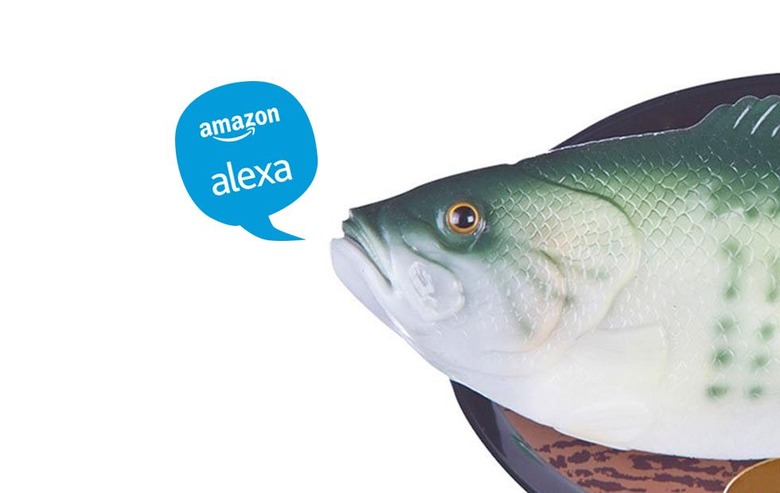 The Big Mouth Billy Bass will be released at some point in the near future with the ability to speak VIA Alexa. Details are forthcoming – but for now, know this: if you're going to be spoken to by big brother, let it be big brother Billy Bass.

The Echo Button is a gaming device, self-contained and made to work with a number of players in a variety of games. This Echo Button illuminates and "can be pressed to trigger a variety of multiplayer and interactive game experiences." This device, Billy Bass, and other oddities are coming to Amazon later this year while the Alexa Gadgets developer tools will be ready roll soon.
That's everything in the main lineup of Alexa-related news from today's Amazon event – but there's MORE! Have a peek at the timeline below to see what else happened with Amazon Echo, Alexa, and everything in-between, below: