You can now get a 64GB Nexus 6P from Best Buy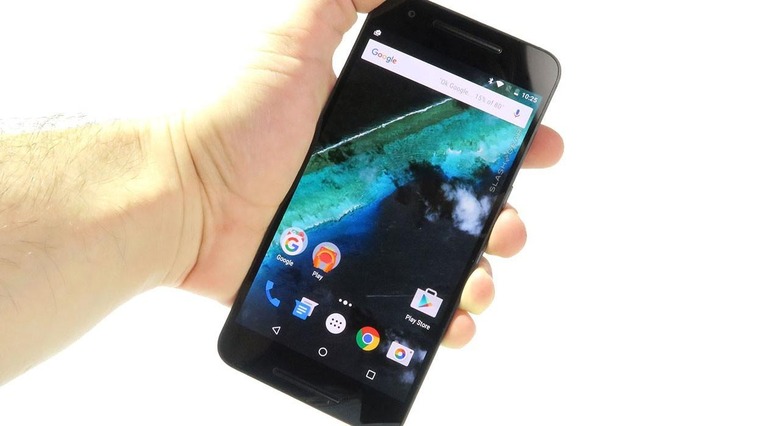 Just in time for the holiday, Best Buy has made official what was only rumored last week. Google's latest high end smartphone, the Nexus 6P, is indeed now available for purchase from the retailer. One main difference between this and other sources, like Amazon or Google's own Store, is that the Android smartphone can be found and bought from both Best Buy's online store as well as its brick and mortar outlets. But like those other Nexus 6P, this one is also offered with a time limited $50 discount.
Let's do a quick recap of the Nexus 6P's most salient points. For one, there's a 5.7-inch WQHD 2560x1440 screen and powered by the latest Qualcomm Snapdragon 810. It is also one of the first Nexus to have a fingerprint scanner, the other being the Nexus 5X. The 12.3 megapixel rear camera sensor from Sony is also one of its biggest bragging rights. And the full metal unibody design is not something you can ignore either (though some would prefer to turn a blind eye to the odd "visor").
To get to know the Nexus 6P more, you can have a go at our in-depth Nexus 6P Review.
The Nexus 6P model being offered on Best Buy comes with 64 GB of internal storage. The regular retail price for that is $549.99, but with a $50 holiday reprieve, it's only being sold for $499. Until when that will be in place is anyone's guess. Google's own promo ends on December 30th, so we can presume it will be the same for Best Buy.
Some key differences when buying from Best Buy versus Google Store. Orders of Nexus 5X or 6P placed on the Google Store until December 22 are eligible for free overnight shipping in the US. Best Buy, on the other hand, offers two-day free shipping, with no explicit expiry date. Purchases made from the Google Store are also eligible for Google's new Nexus Protect, although Best Buy does offer a warranty program from Geek Squad.