August and Yale have released a new range of connected smart locks, delivering both smartphone and auto-unlock control, as well as a keypad for PIN access. The Assure Lock Connected by August line-up combines Yale's Assure Lock range with a new August module, which makes the electronic lock smart.
As with August's own locks, Yale Assure Locks with the module installed get smartphone app control. That means locking and unlocking, as well as sharing access to other people, whether they be house guests, Airbnb. guests, dog walkers, cleaners, or others. Activity is all logged in the August app.
Get close to the door and, with auto-unlock, it'll unlock for you based on proximity. If you don't have your phone – or if you've been granted access by someone else – you can use the keypad to enter a PIN instead. Auto-lock, meanwhile, can be set to secure the door as you leave, either straight away or after a predefined period of time.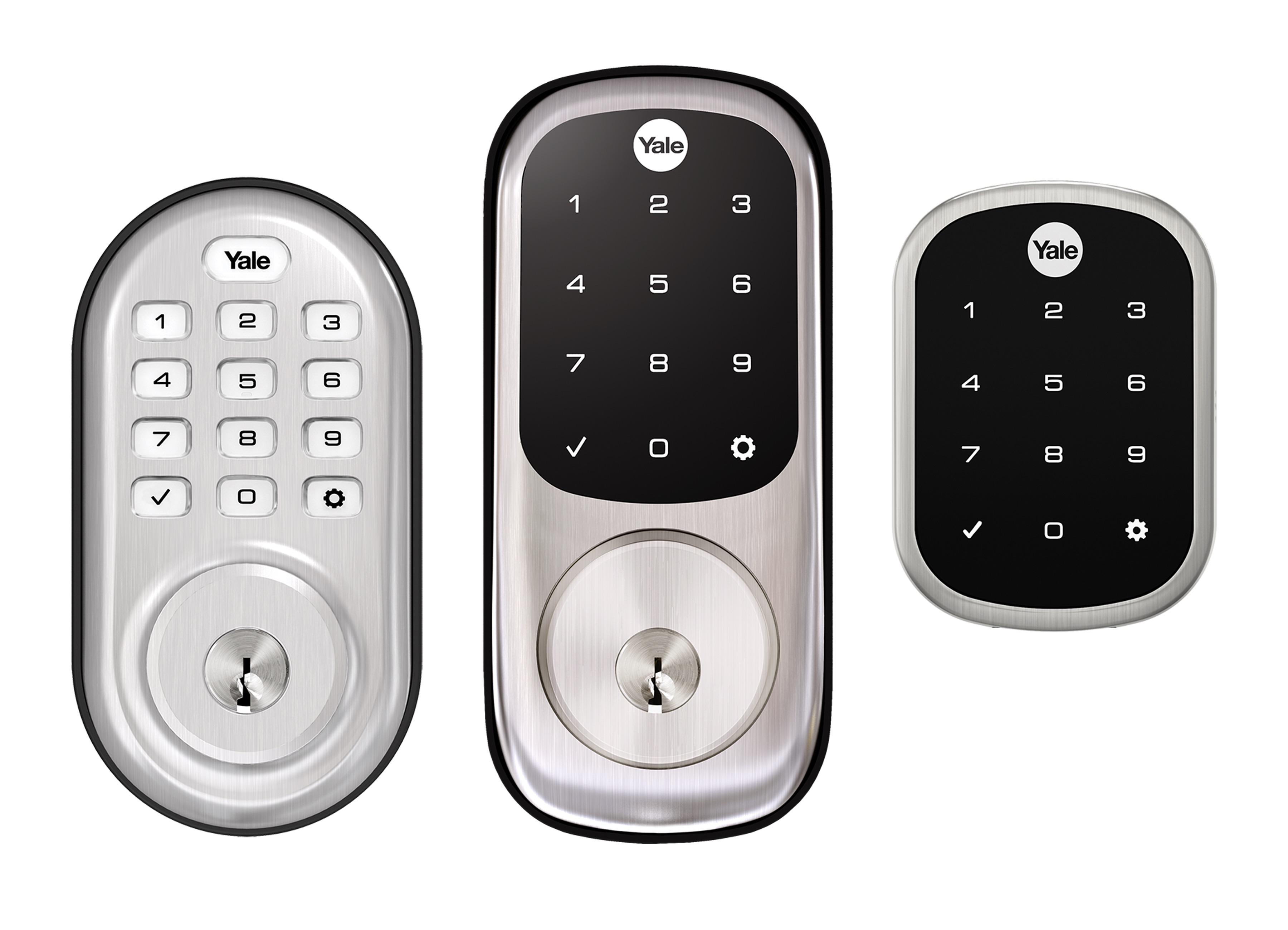 August DoorSense, the doorframe sensor that can tell if the door has been left ajar, is also included. That was launched back in September 2017, as a feature of the August Smart Lock Pro. Also, like the Pro, the Yale Assure Locks have Apple Siri, Amazon Alexa, and Google Assistant support, in addition to integration with third-party platforms like Airbnb, HomeAway, and SimpliSafe.
The hook-up between the two companies isn't so surprising. Both are now owned by lock behemoth Assa Abloy, the Swedish company that acquired August in October of last year. Prior to that, Yale had been dipping into smart lock territory. An update module for the Assure Lock range added Apple HomeKit support, for example.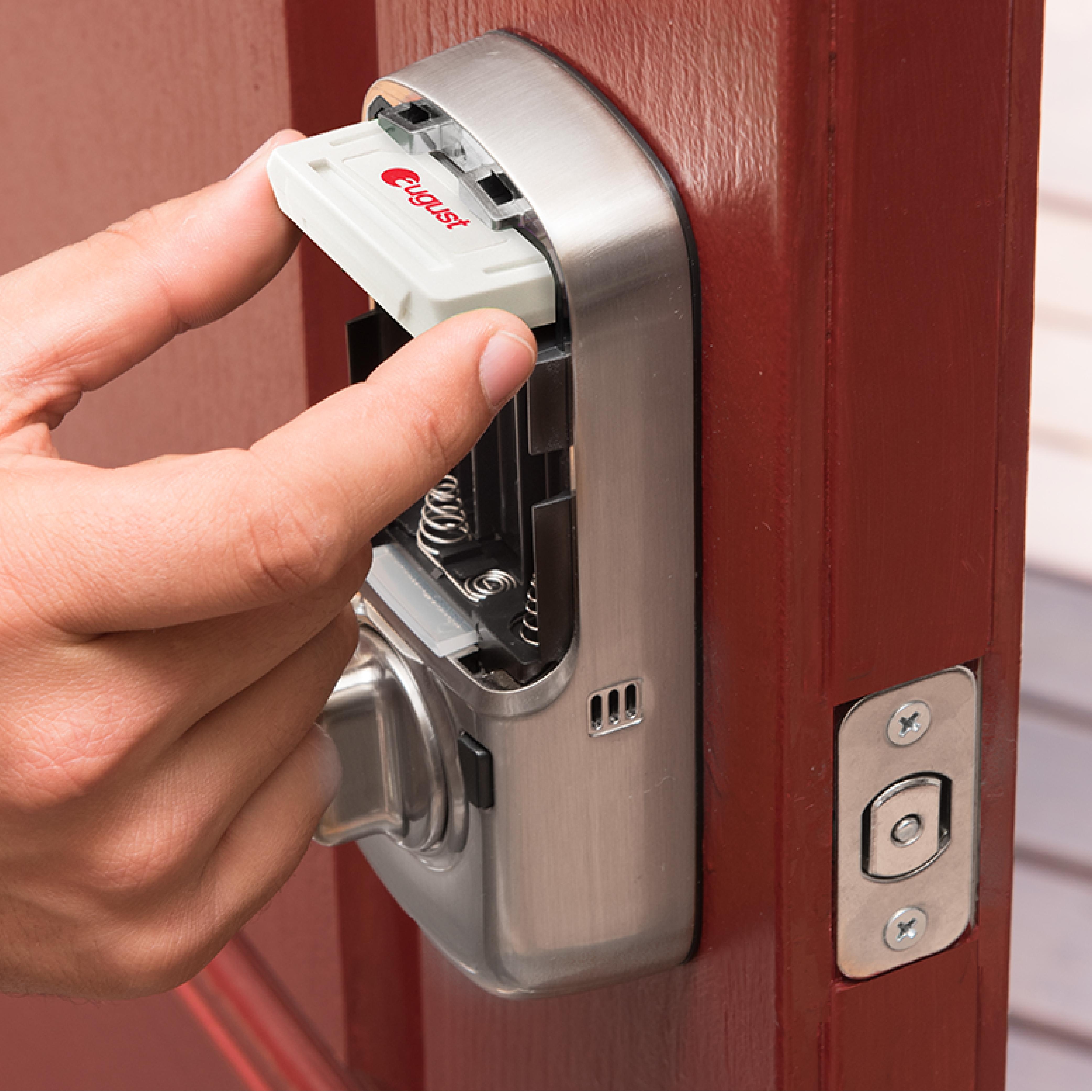 Right now, two models support the Connected by August module. The Assure Lock SL is completely key-free, and has a touchscreen keypad; it's priced at $299. The Assure Lock Touchscreen, meanwhile, has a touchscreen keypad and a physical key; it's priced at $279.
Alternatively, you can upgrade your existing Assure Lock with the Connected by August Kit. That comes with both the module and the August Connect Bluetooth to WiFi bridge, the former slotting into the lock and the latter plugging into a spare outlet near the door. It's priced at $129.