Yale's smart locks get a HomeKit upgrade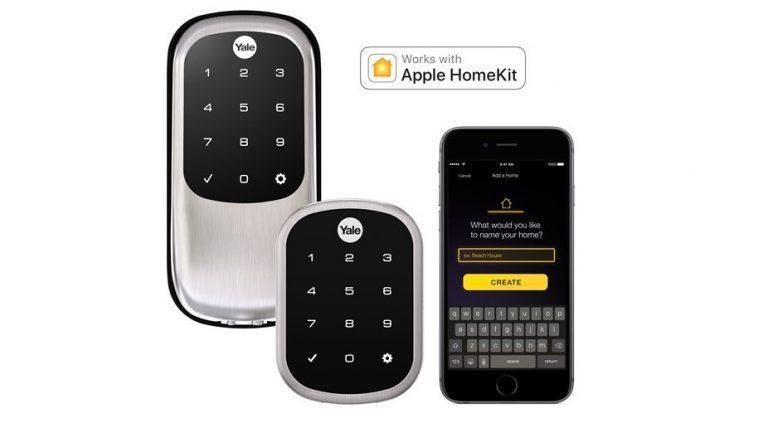 Yale has added Apple HomeKit support to its smart locks, launching a plug-in module that gives remote control to your iPhone or iPad. The Yale iM1 Network Module plugs into models from Yale's Assure Lock range. Then, either using the Apple Home app or Siri on an iPhone, iPad, or Apple Watch, you can lock and unlock the door.
Yale has a number of Assure Lock models on the market, usually offering touch-display input for a PIN code. Select models include Bluetooth for connecting to a phone, relying on Yale's own app to manage entry. However, until now those wanting to integrate one of the connected locks into an Apple-based smart home system have been out of luck.
Unscrew the lock's cover on the inside of the door, however, and slot in the iM1 Network Module, and that all changes. From there, you can use the Yale Secure app to remotely check battery status, manage up to 25 different PIN codes for manual entry, and see the current lock status of the door. If you've got an Apple TV 4th Generation, or an iPad with iOS 10.3, you can set them up as a HomeKit hub and access the Yale lock from afar over the internet.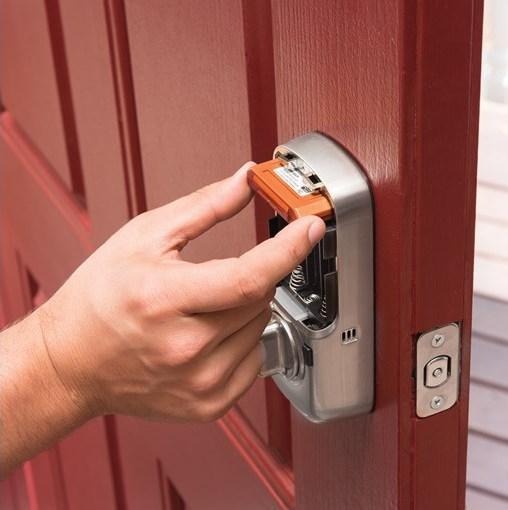 With Siri, there are a number of commands supported. Of course, there are the basics – like asking the assistant to lock or unlock the door – but you can also check on status. "Hey Siri, is my door locked?" will give a verbal report on the current security.
Yale's locks can also be integrated into HomeKit scenes. So, for instance, telling the assistant that you're leaving the house could see Siri lock the doors as well as turn off the connected lights, plus turn down the thermostat.
The modular upgrade is a welcome one, given some rival smart lock companies have demanded users buy completely new hardware if they want to link their locks with HomeKit. Yale also offers Zigbee and Z-Wave Plus modules, for instance. Of course, that does mean that you can't have the same lock on both a HomeKit and Zigbee network, for instance.
Come 2018, meanwhile, Yale has another smart lock on the horizon. The Yale Linus Lock has been designed to work with Nest, relying on the Weave protocol to hook into the Alphabet-owned thermostat company's vision of the smart home. For many, it'll likely end up an instrumental part of their Nest Secure home security system.
If you can't wait for that, though, or you're already Team HomeKit, the Yale iM1 Network Module goes on sale October 16. It'll be offered individually, for those with an existing compatible Yale smart lock, priced at $49.99. Yale will also offer it bundled with two of its locks for new installations: the Assure Lock SL launched back in July, and the Assure Lock Key Free Touchscreen. Both bundles will be $219.99 each.