Yale Linus Lock uses Nest Weave to speak a CO leak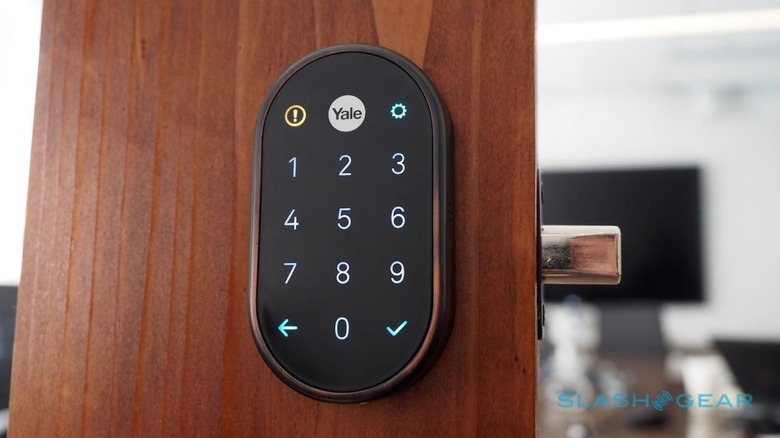 Yale is diving into the connected lock space, and it's so confident in its new smart security gadget it's named it after the company founder. The Yale Linus lock owes its title to Linus Yale Jr. who established the firm in 1843 after inventing the cylinder pin-tumbler mechanism, but while the name may be a nod to history, the technology is bang up to date.
The hardware has been engineered to be as sturdy as you'd hope, capable of withstanding a few swings of a sledgehammer according to Yale. On the outside there's a touch-sensitive keypad, while on the inside there's a simple latch and a compartment for four AA batteries.
At its simplest, the lock can handle a PIN code between four and eight digits, while a privacy button on the inside disables the pad when you don't want anyone coming in. However, things get particularly interesting when you realize the Yale Linus will be the first device to support the new Nest Weave protocol.
Thanks to Weave's low power requirements, those batteries shouldn't run down too quickly. In fact, Yale estimates around a year or more of use.
Everything is controlled through the Nest app, rather than Yale demanding you use their own software. That, Greg Hu, senior manager of Nest and Works with Nest, told me, is because the lock-maker had no interest in wanting to build its own app, preferring instead to stick to its existing strengths.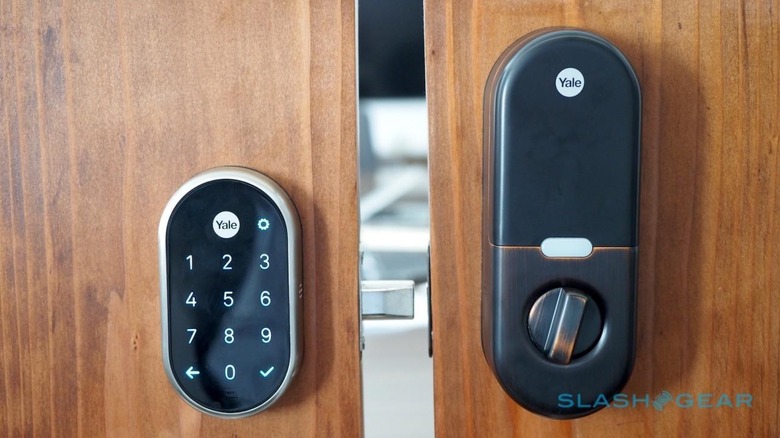 From there, you can see a ten day history of activity, set the Linus to auto-lock when closed, and add guest passcodes for temporary access, such as if you have family in town and they want to get in without a key. The door can be unlocked remotely, too, from wherever in the world your phone can get a signal.
It's also possible to set up scheduled entry patterns. That way, for instance, the dog walker's code will only work within certain periods, rather than any time day or night.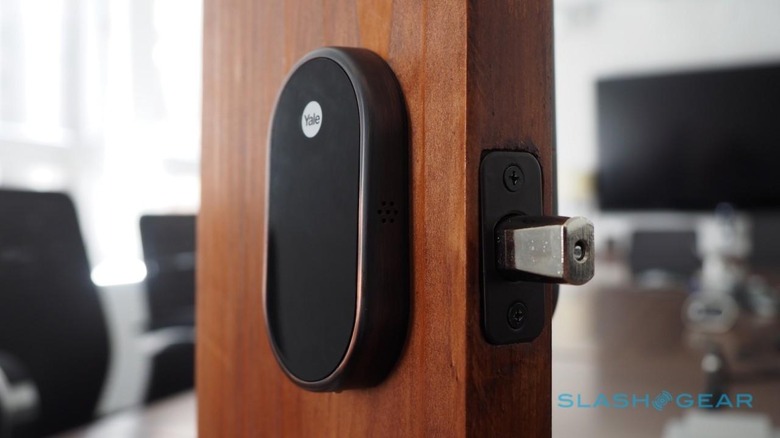 Yale has even gone one step further than many other connected lock companies, and built in technology to really figure out not only whether the latch is extended, but if the door itself is truly closed. A magnetometer checks whether the bolt has slotted properly into the door jam, and the app warns if that's not the case.
Meanwhile, it's also the first smart lock to speak to you. That works particularly well when Linus is integrated with Nest Protect, for instance: then, your front door can warn you of a carbon monoxide leak within the house before you even open the door.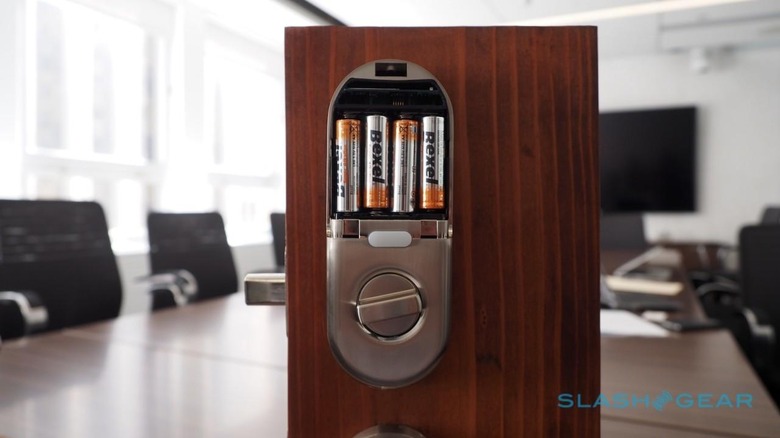 Other possibilities include triggering a Nest Camera whenever the door is unlocked, and setting the thermostat to away when everyone has left.
Unfortunately you'll have to wait a little while before you can upgrade your entryway. Yale Linus is expected to arrive in 2016, which is when Nest Weave itself is scheduled to launch. No pricing has been confirmed at this stage.
[gallerybanner p=407349]