Nest's huge IoT ambitions see Weave stitch up the smart home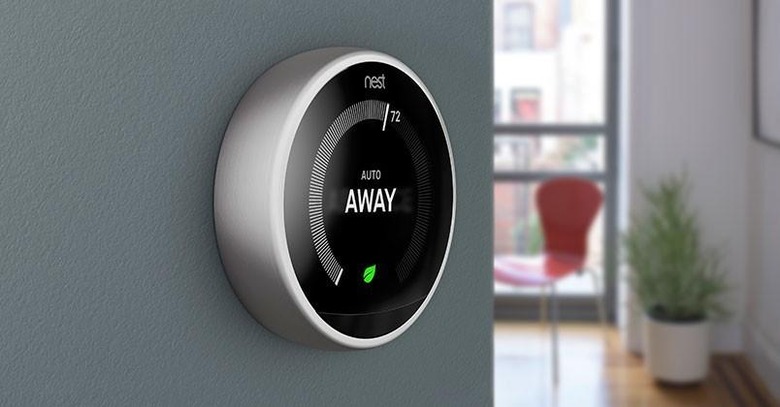 Nest is expanding its "Works with Nest" smart home platform, offering third-party device manufacturers access to the Weave wireless used in its own thermostat. Its APIs already used by over 11,000 developers, Works with Nest is now looking to broaden its net to devices that may so far have fallen outside of the automation portfolio: gadgets that run on batteries, for instance, or which have humble processors.
Works with Nest launched in June 2014, a way for connected device manufacturers to link their products in with the Nest network. Once paired, they've had access to the same Home and Away states, smoke and carbon monoxide alerts, motion and sound alerts, and peak energy rush hour events that Nest products have.
Until now, that's been through the cloud API: your WiFi-enabled washing machine, for instance, talks to Nest's servers, which in turn talk to your Nest thermostat, and vice-versa.
Manufacturers will still have that option, but now there's a second route, Nest Weave. That's actually the wireless protocol Nest, the Nest Camera, and Nest Protect each already rely upon to intercommunicate, but now the company is opening it up to others to integrate.
The strength of Weave is in its frugality and its speed. It runs over Thread and has very low power requirements, which means that even battery-powered devices can rely on it without expiring in short order: Nest says "many years" in fact.
Meanwhile, since Thread supports direct device-to-device connections, and self-healing mesh networks which both automatically propagate and repair themselves if a device goes offline, Weave has great range and low latency, under 100ms. It even does error checking, so that you know that if you turn on your wireless lights from the Nest app, they really have switched on.
There won't be an inherent advantage in using either, Greg Hu, senior manager of Nest and Works with Nest, told me, and no matter whether you use Weave or WiFi and the cloud API, all the functionality will be the same. It's also platform agnostic, and Nest is open to any company that might want to adopt it – that, Hu confirmed, includes Apple should it decide HomeKit would be a good fit.

Where Weave is expected to particularly appeal is in situations where there's minimal room for heavy-duty software: the Weave stack is compact, secure, and pairs just as easily as Nest's own products do. It'll run on a single MCU with 64kb of RAM, in fact.
Nest is working with Dialog Semiconductor, Qualcomm, Freescale, and Silicon Labs to cook up the chips and development kits required, and the Google OnHub router also has Weave support out of the box.
As for devices, already Big Ass Solutions, Daikin North America, GE branded lighting controls, Hunter Douglas, iHome, Legrand, LIFX, Lutron Electronics, P&G, Philips hue, Rachio, Somfy, SkyBell, Tyco, and Belkin WeMo have confirmed they'll be adopting Weave.
Since that could prove a nightmare for easy navigation, Nest is launching a Works with Nest store, where all of the connected products will be organized by category and product. From there, it'll not only be straightforward to buy a new device, but to connect one to your network should you already own it.
For manufacturers, part of the lure is not having to take responsibility for the software side of things. As Hu explained to me, many companies have expertise in the segment they currently work in – GE knows how to make switches, while Big Ass knows how to make ceiling fans – but they might not be so proficient in apps, nor have the infrastructure and manpower to keep software updated.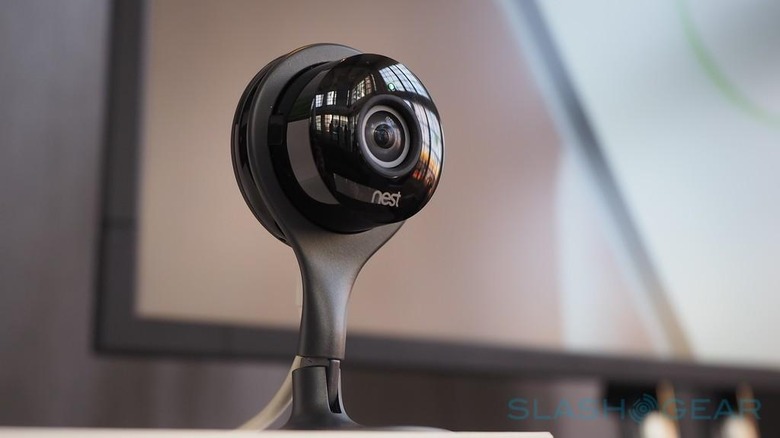 Works with Nest can help with that, not to mention allow for integration with the company's own products. A new Nest Camera API is a good example of that: just as the WiFi camera can be triggered by Nest Protect detecting smoke, now third-party manufacturers will be able to start recording, have their devices triggered when the camera spots motion or sound, and associate clips with certain events like doors opening.
August, Mimo, Petnet, Philips hue, and Skybell have all come up with early integrations with the new API, including capturing video when a smart doorbell is pressed, or turning on lights when movement is detected.
According to Hu, one in eight Nest-equipped homes already has a Works with Nest integration, and the launch of Weave and the camera API are expected to accelerate that growth. The API is out now, while the Works with Nest Store should open its virtual doors later in the year.
As for Nest Weave, the first product outside of Nest's range to use the technology will be the new Yale Linus lock, which should hit shelves in 2016.
MORE Works with Nest