August Smart Lock Pro Review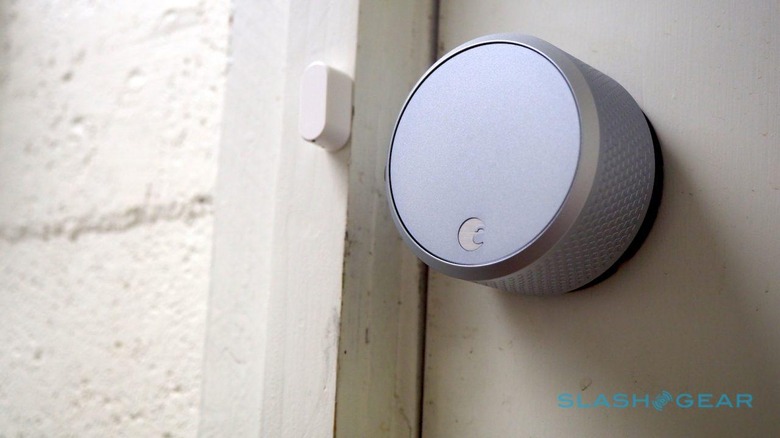 When it comes to connected locks, August is rightly one of the first names that comes to mind, and now there's a new flagship aiming for a spot on your door frame. The August Smart Lock Pro may look like its predecessor, but inside it's all-change with faster components, along with Z-Wave Plus support for pro-installation alarm systems. It'll even tell you whether you've left the door ajar. Question is, does that make it worth $279?
Installation
If you've installed an August lock before, you'll know how straightforward it is to switch out an existing "dumb" deadbolt for the Smart Lock Pro. Indeed, it's the same mounting system – a metal plate screws into the same holes the old deadbolt lever used, and then the August lock clips onto that with a pair of latching arms – as the first and second generation models. I was able to quickly swap a second-gen model for this new one in a matter of minutes.
After that, the app walks you through pairing the lock with your phone and then installing the DoorSense sensor. That's a little white block, and has two mounting options: you can either screw it into the side of the door frame, or for a more discreet finish you can embed it into the frame itself. I oped for an even more low-effort fix, and used the self-adhesive pad August provides to position it.
The August app then walks you through teaching the various sensors about your particular door. First closed, then open, then slightly ajar. I was a little concerned that the deeply-recessed frame on my particular door would present an issue with the DoorSense sensor being too far away from the lock, so was curious to see if August could effectively take that into account.
Finally, there's the August Connect WiFi Bridge. That plugs into a spare outlet near the lock and then acts as a conduit for the Bluetooth it speaks and the WiFi of your home network. I had an odd error where, in an outlet two feet further along the same wall as my door, nothing would speak to each other. When I moved the Connect to an outlet directly opposite the door, though, everything worked fine. The August app took me through each step of that troubleshooting, though it was a fairly time-consuming process as I waited for the various wireless options to do their handshaking.
In Use
Earlier August locks have saved me from languishing outside in the cold. On at least one occasion I've inadvertently locked myself out and had to resort to the smart lock to get back in through the basement door. As you'd hope, then, the August Smart Lock Pro does everything its predecessors did, though while being noticeably quieter in operation.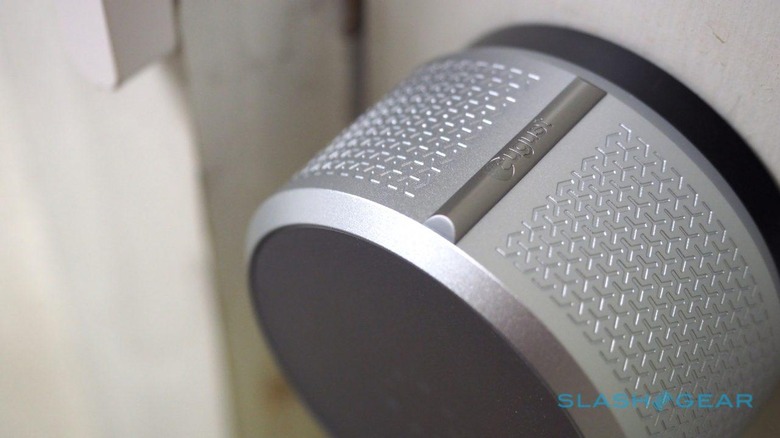 That includes manual control through the app, support for issuing temporary or time-limited codes to other people for guest access, and support for the August Keypad if you have one installed. You can have your August lock automatically open when you get near, too, and automatically lock itself after a preset length of time.
DoorSense, though, builds on that with more peace of mind. My concerns about the distance between the sensor and the lock proved unfounded, and I got a warning message – and a hatched yellow ring – in the app when the bolt was thrown but without the door first being properly closed. In the settings, you can choose to have the door automatically lock as soon as it's closed, too, courtesy of DoorSense.
It's worth noting that HomeKit doesn't share the same granular awareness as August's own app, though. When the August app was telling me the door wasn't secured, HomeKit's notification simply said the door was locked. For best results, head into the activity log in the August app, where you'll get a read-out of all the lock's activities. With the Active Monitoring beta, you can have push notifications of each event, too. Eventually, the company plans to offer more granular control over what you get notified about, and when, but for now it could get a little overwhelming for a well-trafficked door.
The other improvement over my previous August Smart Lock was the August Connect performance. In the past, I've had issues where the lock just doesn't want to speak to the bridge; this third-generation Smart Lock Pro has proved more stable in re-connecting. It still takes a little time to route things over the network rather than a direct Bluetooth link, but it has always connected eventually.
A virtual butler
HomeKit – and Siri – isn't the only smart home language August speaks: the Smart Lock Pro is also compatible with Amazon's Alexa and Google's Assistant. Exactly what you can do with that, though, varies depending on the specific platform.
Common across all three is the ability to lock the door with a voice command. Alexa optionally supports unlocking the door with a custom PIN, though the Google Assistant does not. Siri can also unlock a door, directly from your iPhone, though doesn't require a PIN to do so; it's unclear what Apple's HomePod will support when it arrives later in the year.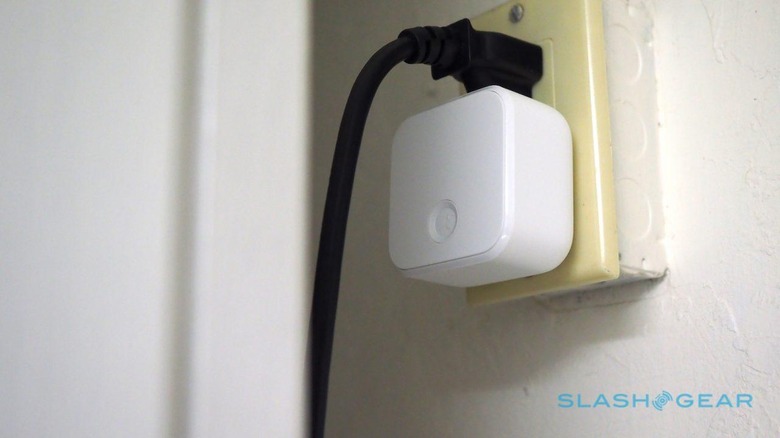 Honestly, I'm slightly wary of granting the (virtual) keys to my door to a voice-controlled assistant. The thought of someone getting my phone, triggering Siri from the lock screen, and asking her to unlock the house doesn't fill me with warm, fuzzy feelings. Even if Alexa or the others don't have unlock skills, someone with nefarious intent being able to ask the virtual assistant whether the doors are locked or not – potentially by shouting from outside – is similarly unwelcome.
Competition from within
As of today, August now has two smart locks to its name. The Smart Lock Pro is the flagship, but at $279 it's not cheap – even if you do get the August Connect bundled in the box. Far more affordable is the new August Smart Lock.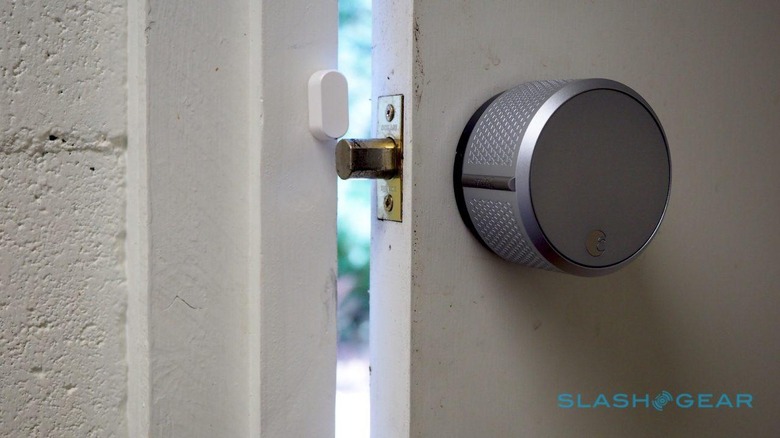 That's just $149, though you make some compromises along the way. It doesn't have HomeKit support, for instance, or the Z-Wave Plus of the Smart Lock Pro. However, you still get DoorSense and, if you buy the bridge separately, will play nicely with August Connect. Honestly, for most people I suspect it's everything they need from a connected lock.
Where does that leave the August Smart Lock Pro? It's undoubtedly the most ambitious of the company's models, and has proved faster and more stable than its predecessors in my experience. At the same time, its price tag makes it a pricey upgrade. If you're waist-deep in Apple's HomeKit platform then you should spend the extra, but keep in mind that August does have a cheaper option for those who merely want door access from their phone.