Xiaomi's next phone aims for RAZER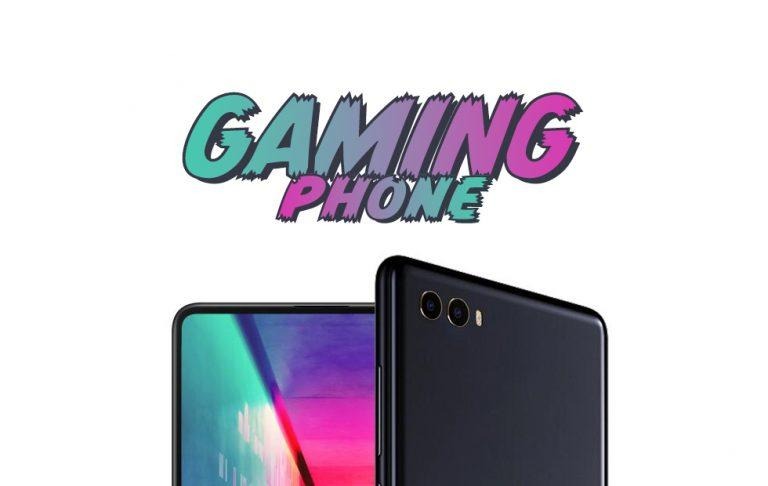 A new Xiaomi Blackshark SKR-A0 appeared in a leaked set of specs today, ready to roll for the gaming crowd. The folks at Xiaomi are extremely adept at making devices that pick up on the best features in competing devices, making them their own in their own machines. As such, it makes a whole lot of sense that a Xiaomi gaming smartphone might look and feel a whole lot like the first Razer Phone.
We've been waiting for the gaming-aimed mobile device revolution for a while now. Ever since the first leak of the so-called Kyocera Katsura leak all the way back in 2011! The first to the party was the PlayStation Phone – Xperia PLAY, that is to say. That went over... OK. Not super great, but A for effort.
NVIDIA stabbed the mobile gaming wave in the face with their whole collection of SHIELD devices. They released a SHIELD handheld gaming controller with display, a SHIELD tablet, and a SHIELD Android TV device, too. NVIDIA still dominates the Android TV universe with their NVIDIA SHIELD Android TV right this minute.
Then came Razer with their first Razer Phone. That device used a whole lot of the design finesse of the Nextbit crew and all of Razer's mobile gaming knowhow. With it, they made what I said was like no other company's "first try" I've ever experienced.
Xiaomi has the cash, the industrial design ability, and the will to make a gaming smartphone. If what we've seen via MySmartPrice is true, we've got a real race on our hands. This might be the first time Xiaomi takes a design they've already got on the books – with the Xiaomi Mi Max 2 – and retrofits it to a device with a more powerful engine.
Display:
• OS: Android 8.0 Oreo (or higher)
• Processor: Qualcomm Snapdragon 845
• RAM: 8GB
• Internal Storage: 32GB/64GB
• Back Camera: 2x 12 megapixel
• Front Camera: 8 megapixel
• Battery: 4000mAh
• SIM: Dual-SIM
• Headphone Jack: Yes
• Fingerprint Sensor: Yes
Above you'll see a set of specifications gathered over the pasts couple of weeks of this device's appearance out in the wild. These specs are not final. These specs are not official in any way whatsoever. This is the beginning – stay tuned for more data as we receive it!