After a Couple Weeks with the Xperia PLAY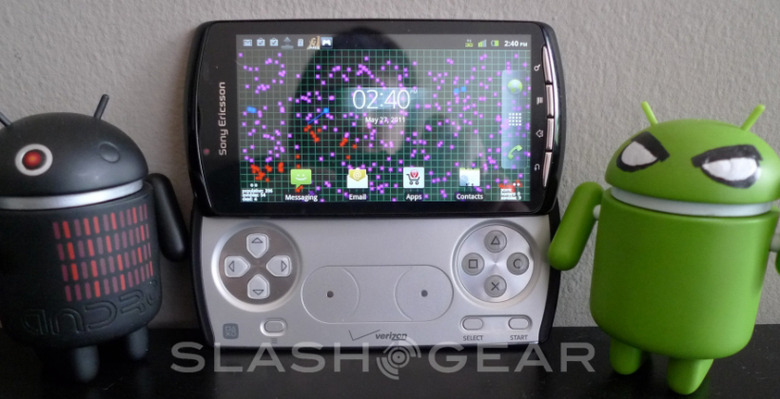 Let's talk about the Xperia PLAY for a moment, speaking first about how nice it feels to use, then working in some games, since that's exactly what this device is all about. Let me also preface this by saying that at first I wasn't going to be able to give this device a fair revue because my standards were so high and it'd been built up to be the greatest and most anticipated device of all time by PlayStation fanatics – everything changed the day I got to grab my first hands-on with the device personally and I was able to kick the face of my opponent with Bruce Lee. Several weeks and a slew of Xperia PLAY-specific reviews in, I'm fully for the furtherance of the career of whoever or whatever was responsible for the design of this platform, be it human, robot, or cross-breed PlayStation monster.
I've got this device in my pocket right now. It's not the only device I've got in my pocket, but I've been unable to leave it by itself since I realized I'd be able to download a stack of games for it without too much effort thanks to the slick V-Cast system Verizon has set up with the device, allowing you the user to know exactly which games are optimized for use with the device and which aren't. Thus far there aren't more than a couple handfuls of games available for the device, but the ones that are present quite a who's who of developers (and incidentally makes Gameloft look like a superstar with the vast majority of the titles being theirs.)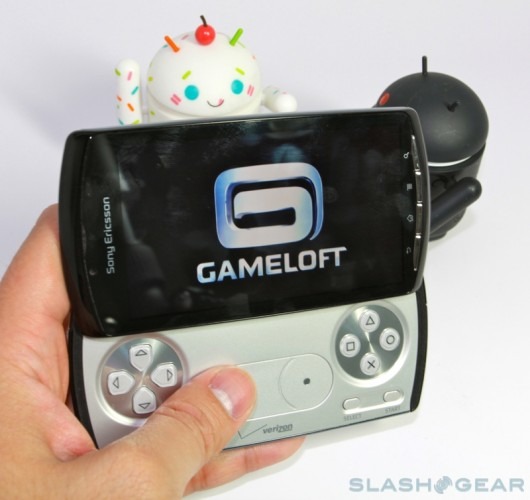 The other device I've got in my pocket is the HTC Sensation. The difference between these two devices is surprisingly small given that one of them has a single core, the other doesn't have a game pad, and they're both made by different manufacturing companies altogether. That said, they're both good enough for any average young person's main device in the USA, certainly and no problem. That's assuming this young person has also had some experience with a PlayStation controller, but given that the PlayStation and its omnipotent controller that's essentially stayed the same since its first incarnation in 1994. Have you never held and used a PlayStation controller?
I pity you, the person who has never felt gaming perfection.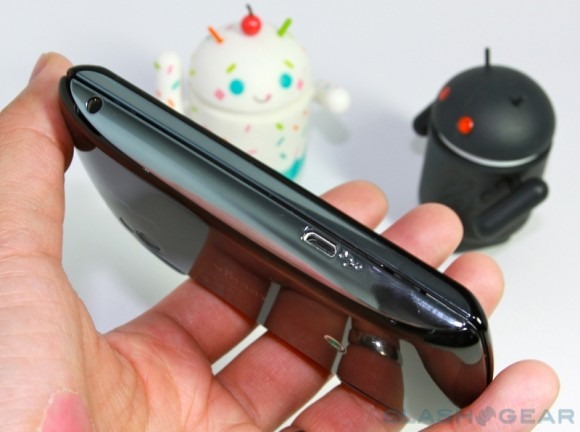 The Xperia PLAY, for those of you that don't know, was the original hero phone chosen by Google to represent Android 2.3 Gingerbread. For some reason, and we're still not sure why by the way, Google abandoned the project and went with the Nexus S instead. Google DID go quite a ways with Sony Ericsson though in spite of this to bring us a rather fantastic vision of what Gingerbread is and should be used for. You'll experience nothing but zippiness in this device not only because of this optimization but because of its Single core Scorpion ARMv7 1Ghz processor. It whips its hair back and forth, if you know what I mean, and doesn't hesitate to run some of the most advanced games on the market, laughing at dual-core phones as it does so.
Now, on to the games. The following is a collection of game review videos your humble narrator has filmed over the past few weeks, each of them with their own individual review post as posted on SlashGear's sister site Android Community. Come with me, if you will, on a strange journey:
[vms 60300a39f76f8a5ba689]
Asphalt 6: Adrenaline
[vms defcbde3047c891d78f9]
aPORKalypse, Pigs of Doom [also for standard Android]
[vms a0c0b97de5fb3b690855]
Age of Zombies
[vms 052bffce5c89917335f6]
Star Battalion
[vms 140704575d499c997b6c]
Battle Bears -1
[vms 34c6fa89716b85d68532]
Raving Babies
[vms 9337587f6ab6397699af]
Gun Bros
Seem like an alright lineup? I'm not going to quit there, as it's become obvious that there is a massive interest in this device via the games its got running on it. AKA we've been getting a lot of hits on those reviews and you, the readers, have been loving the ability to get a look at this unique device. That or you just want to see me fumble around with the controls because I'm basically terrible at actually winning video games.
The controls on this device are precise and nice. The only place and time I found myself having trouble working with them was at 2 am in the JFK airport in NYC where I'd been awake for around 24 hours and was waiting for a very, very late flight. Beyond that, my thumbs have been happy as a cake.
New games are coming in every few days, I'll be continuing to review them, and there's no end in sight for the fun that is to be had with this device. Do I recommend you buy it? Totally depends on if you're a PlayStation sort of person (chances are that you are,) and if you like to have fun.
If you'd like to see some extended reviews of this device, head to any one of our several reviews here on SlashGear or over at Android Community:
Sony Ericsson Xperia PLAY Review [Euro]
Sony Ericsson Xperia PLAY Review – To Play or Not to Play?