Xiaomi Millet smartwatch on the horizon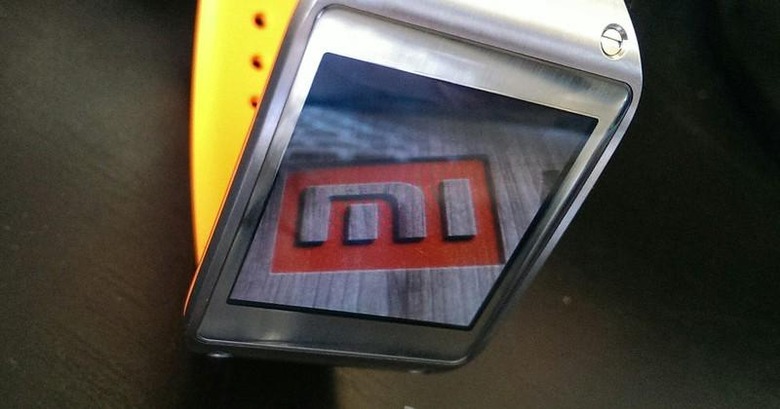 This week the folks at Xiaomi have been reported to conjure up the next smartwatch in the ever-growing market category of interest, perhaps taking cue from their recently Google-employed Vice President of Xiaomi Global Hugo Barra. Android's next move to version 4.4 Kitkat has been tipped to be bringing on features that scale especially well for the smartwatch universe. And as we've seen with the Sony Smartwatch 2 and the Samsung Galaxy Gear in recent weeks and months, there's more than enough room for more competition – especially from China.
Word comes from MyDrivers whose source comes from Shenzhen and is of the anonymous type close to the matter at hand. This suggestion of a Millet smartwatch has Xiaomi entering the battlfield with the likes of the Geak Watch and inWatch in China as well. What's more, this smartwatch may very well be working not with a vanilla version of Android, but with MIUI.
NOTE: The above image is NOT the Millet smartwatch – instead it's a Samsung Galaxy Gear with the Xiaomi logo on it's display to better assist your imagination.
The system known as MIUI is out in force with the likes of Xiaomi's MiPhone 3 and is available internationally as a ROM for many smartphones working with Android. There's also the MiHome launcher app for Android made by the developers of MIUI for any Android device you may own – to a point.
Sources familiar with the matter have also suggested that this MIUI-toting smartwatch branded with Millet and appearing via Xiaomi will be running with a price strategy not unlike the rest of the Millet lineup. This means that it'll be "significantly lower" in price than the other smartwatches out on the market today – something we can very much look forward to if Barra's international strategy takes off in 2014.
Keep your eyes open! With a successful launch of the Millet smartwatch in China there's a significant chance of an international push – ready for war with the much smaller distribution powers of devices like the Omate TrueSmart smartwatch. It's on!