Xiaomi MiPhone 3 and MiTV 3D smart TV gets official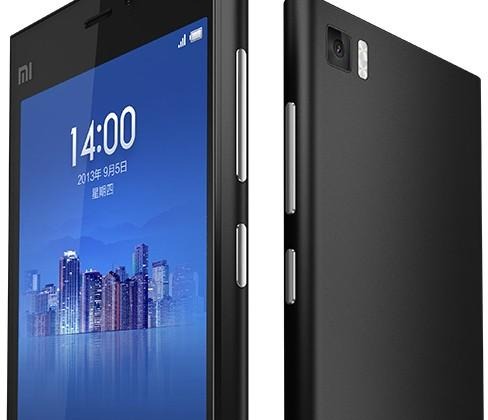 On this auspicious day for device announcements, Chinese company Xiaomi has chosen to unveil not only one, but two, interesting smart devices. The first is the rumored and much-awaited third iteration of Xiaomi's popular smartphone, the MiPhone 3. But a surprise guest star has also arrived in the form of a 3D-capable smart TV, currently dubbed as the MiTV, for lack of a better name.
Xiaomi may not ring any bells in majority of the international markets, but it has gathered quite a following back at home in China, with the success of its MiPhone line of smartphones and the recently announced "Red Rice" Hongmi smartphone. But with the announcement of Google's Hugo Barra leaving the Android maker to work for Xiaomi, the tech world is sure to cast more attention on what the company is offering, such as today's new devices.
The Xiaomi MiPhone 3 is equipped with a 5.0-inch display sporting a 1920x1080 Full HD resolution giving it a pixel density of 441 ppi. It's ultrasensitive touch screen allows users to operate the device even with gloves, a very much desired feature in countries with cold climates. There are two versions of the device. One that runs on a 1.9 GHz quad-core NVIDIA Tegra 4 chip is available to China Mobile subscribers, while the version that uses the 2.3 GHz quad-core Qualcomm Snapdragon 800 is reserved for China Unicom and China Telecom customers. The MiPhone 3 also has a 5 megapixel F2.2 aperture rear camera with a Sony Exmor RS 28 mm wide angle lens. The rear camera also sports a Philips dual LED flash. The front-facing camera, on the other hand, is a 2 megapixel camera capable of recording 1080p video.
Xiaomi also unveiled today a 47-inch 3D Smart TV, powered by a 1.7 GHz quad-core Qualcomm Snapdragon 600 processor and an Adreno 320 graphics chip. It uses 2 GB of RAM and has 8 GB of internal storage. Just like the MiPhone 3, the MiTV makes use of the MIUI custom Android interface. The TV has support for numerous streaming technologies such as Miracast, WiDi, AirPlay, DLNA, SMB, and more. The unit also has Bluetooth 4.0 support for wireless controllers and Bluetooth headsets.The MiTV also comes with a set-top box for cable TV support. And of course, it has support for 3D display and comes with two 3D glasses.
The Xiaomi MiPhone 3 carries a price tag of 1999 yuan, or $327, for the 16 GB unit while the 64 GB model sells for $408. The Xiaomi 3D Smart TV, on the other hand, costs around 2999 yuan, roughly $490. No details yet when the devices will be available in Chinese markets and it is not yet known if they will ever be offered outside of China.