Xiaomi Mi Note hands-on: More than just an Apple clone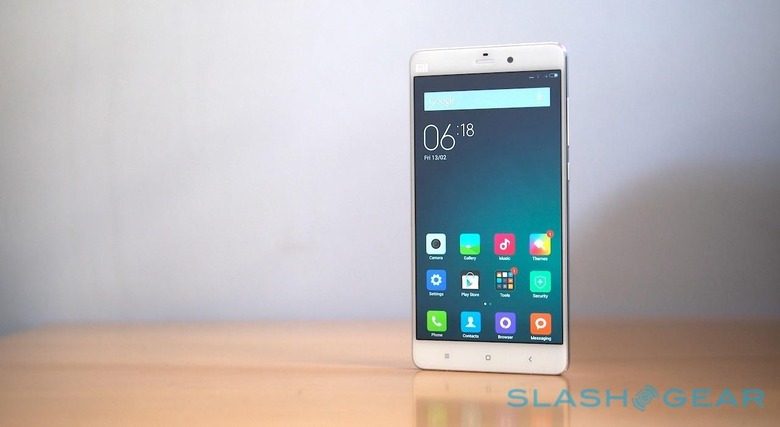 Xiaomi is on a charm offensive, and that means setting the record straight. Outspoken VP of International Hugo Barra returned to San Francisco alongside Xiaomi President Lin Bin to introduce the MIUI flavor of Android, not to mention the latest Mi Note smartphone, to a curious – if a little skeptical – tech press. Wildly popular in China and other countries, but known more for the inspiration it's accused of taking from Apple and others in the West, Xiaomi isn't quite ready for a US launch but thought it was high time we saw just what Chinese users are enjoying.
The Mi Note hardware is more nuanced than it looks in photos, where Xiaomi's renders can make it look flat and overly simplistic. In your hand, though, there's some interesting surfacing that comes into play.
Corning Gorilla Glass 3 covers both the front and the back. The screen is covered with a 2.5D curved sheet of the stuff, gently tapering at all of the edges into the metal frame; the back has curved edges on the left and right. Together, they conspire to make the phone feel slimmer when you grip it.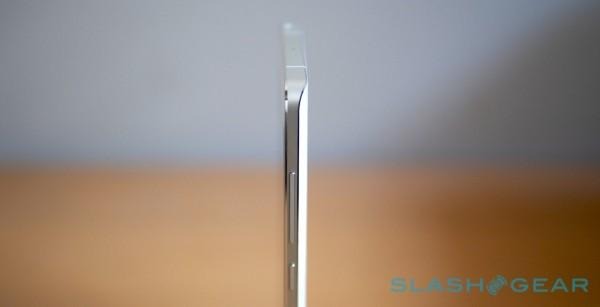 While Xiaomi gets knocked for "copying Apple", if anything there's more of the Galaxy Note 4 about the Mi Note if you must make a comparison. I can't really complain about the parts that have Samsung echoes to them, though: the volume and power buttons on the side are crisp and sliver-thin, while the chamfered bezel is neatly finished. When you consider it's sold, unlocked, for the equivalent of around $368 (pre-tax) in China, it's bordering on astonishing how well constructed it is.
The spec overload doesn't stop there, either. The 5.7-inch display runs at 1080p resolution, and there's Qualcomm's Snapdragon 801 processor inside with 3GB of memory. A 13-megapixel camera using a Sony CMOS, color-mixing dual-LED flash, and optical image stabilization, all fitting flush into the chassis. On the flip-side, the front camera is "only" 4-megapixels but uses the same, 2-micron oversized pixels that HTC has made such a big deal about in its One M7 and M8 phones.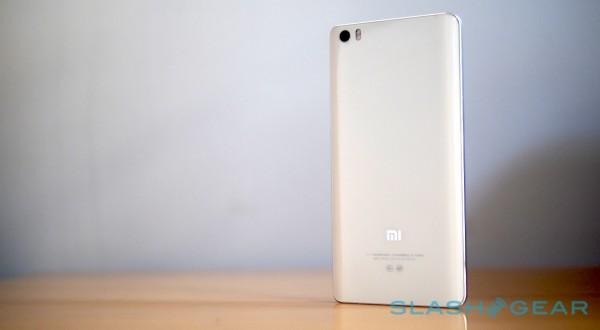 It's worth noting that, currently, the Mi Note is only on sale in China, and as such our review unit is really more of a preview device. 4G support is absent for the US, and there's only partial 3G support too. The software is likely to be glitchy as well, since the only recent English version of the OS is from a completely different Xiami phone sold in India.
I won't be doing a regular review, then, since not only wouldn't it be fair on the Mi Note, but Xiaomi has no plans to bring it to the US. What it is, though, is an opportunity to spend time with exactly what has prompted so much conversation about Xiaomi: its MIUI software, and what that does to Android.
It's a topic Barra was keen to touch upon. "We didn't fork Android, which is something that I hear a lot," he observed. "In many ways I don't think we've done anything different to what many others have done, we've just put a lot more effort into it."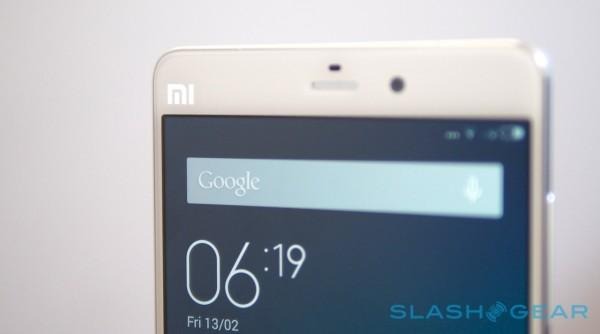 MIUI began life back in August 2010 as a custom UI on top of Android. Since then, the platform Xiaomi describes as a "live OS" for the frequency of its updates has evolved with shocking rapidity. 224 updates have been pushed out, with Xiaomi setting a pattern of one per week, and the changes largely based on feedback from the audience of users running MIUI on one of over 347 models across 96 brands.
Where Android arguably has a Western focus, MIUI developed to attend to Chinese needs. T9 tailored for Chinese characters, and baked-in greeting messages for festivals, complete with a mail-merge style feature that can customize mass texts with different names. A persistent problem in China is "one ring" spam calls, apparently, hoping to trick people into calling back premium numbers: Xiaomi made it so MIUI doesn't make a sound on the first ring for unknown callers.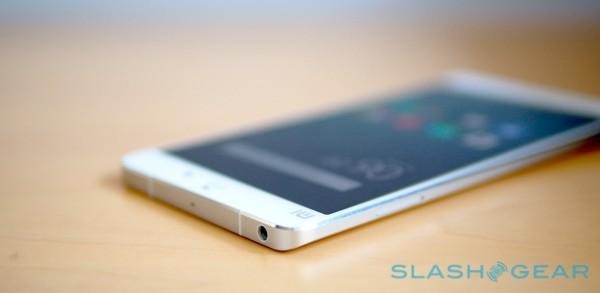 In fact, the more you hear from Xiaomi, the more its approach seems at odds with that of a US audience and market. For a start, the company's focus on selling direct wouldn't play nicely with the carrier-dominated landscape. Indeed, how comfortable a market is with unsubsidized devices is one of three criteria by which Xioami decides which country to expand to next (the other factors are overall smartphone market size, and how fast e-commerce is being adopted in that country).
The sheer degree of the software and service integration is notable, too. From the dialer, for instance, there's not only number look-up for unknown callers (complete with a crowdsourced spam flagging system that, if enough MIUI users blacklist a number, it'll automatically be rejected in future) but location-based services, nearby businesses, the ability to book cars or buy movie tickets, make appointments and banks and hospitals, and more.
It's what you get the feeling Google would love to so with Android itself, but can't for fear of getting slammed by antitrust regulators.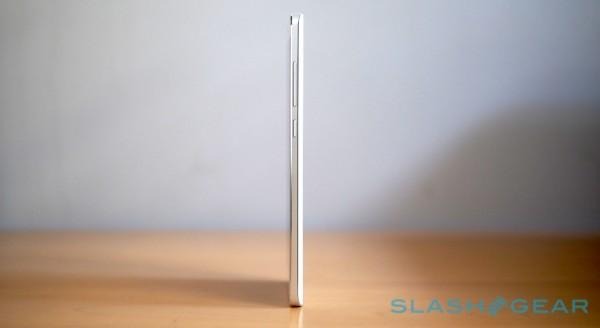 I'm also struck by the idea that US users would be simply blown away at the sort of turnaround time Xiaomi's software team has for changes. American phones are perhaps lucky to get a new firmware update every six months; Barra, in contrast, shared the back-story of the MIUI lockscreen flashlight shortcut (something Xiaomi was first to include, incidentally), a suggestion by one user who'd got into trouble with his parents for making too much noise when trying to unlock the front door while drunk, and who wanted an easier way to turn on the flashlight.
Not only did MIUI pick up on the suggestion, left in the Mi.com forums, but the feature showed up in the following week's build.
There are some lingering questions, undoubtedly. Barra was keen to highlight Xiaomi's design team, but even if some extended time with a physical device puts a little distance between the idea of Mi phones being iPhone knock-offs, there still seems plenty of Apple "influence" remaining. The patent landscape is also going to be challenging, something Xiaomi President Lin Bin acknowledged today.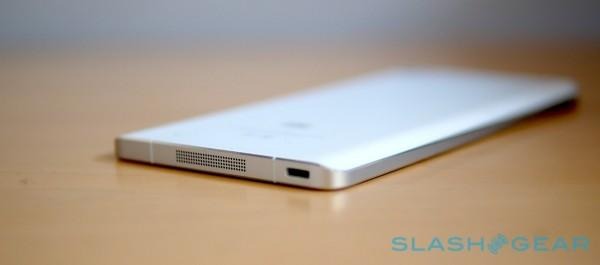 "For someone like us, IP application takes a long time," Bin pointed out, "it's going to take a long time before we're granted those patents."
Nonetheless, the company's patent roadmap is ambitious, having filed around 2,000 in 2014 and aiming to double that number this year, and then double it again in 2016. The preoccupation with copied content is a shame, too, because what Xiaomi has done in terms of software animations, transitions, icon movements, and such show a considerable degree of consideration.
The "airline mode" toggle shows the plane flying over moving clouds, for instance, while dragging apps to the uninstall icon causes them not only to explode, but to scatter a shower of dots that actually match the icon's original color. MIUI's categorization of notifications into important and unimportant, and again turning to crowdsourcing to manage that whitelist and control what can show up as an alert shade versus what is kept quiet, is a clever enhancement that certainly feels relevant to Western phone use.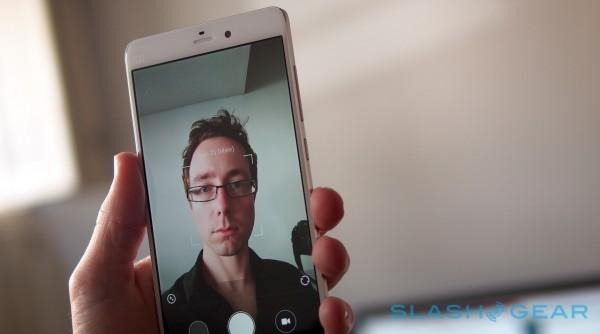 Yes, there are some odd gimmicks to be found if you go looking. Flip to the front-facing camera, and the Mi Note simultaneously switches into beautifying mode – I call it auto-pretty – that guesses your age and gender, and then applies "age-appropriate" filters that do things like smooth out your skin, enlarge your eyes, and even narrow your sagging, depressing cheeks and jowls. With it turned on by default, you could easily think that you just looked better, not realizing that Xiaomi had had a hand in that.
Nonetheless, the pace of Xiaomi's software development, and its complete focus on being responsive to the demands of its users, is both intriguing and appealing. While the hardware limits mean I can't use the Mi Note as my everyday phone while I have it, I'm looking forward to seeing how the Chinese take on Android and mobility in general fits in with my own lifestyle. And, with more than 500,000 registered "fans" already on Mi.com's global page, it seems I won't be the first to consider embracing MIUI.