Xbox One Review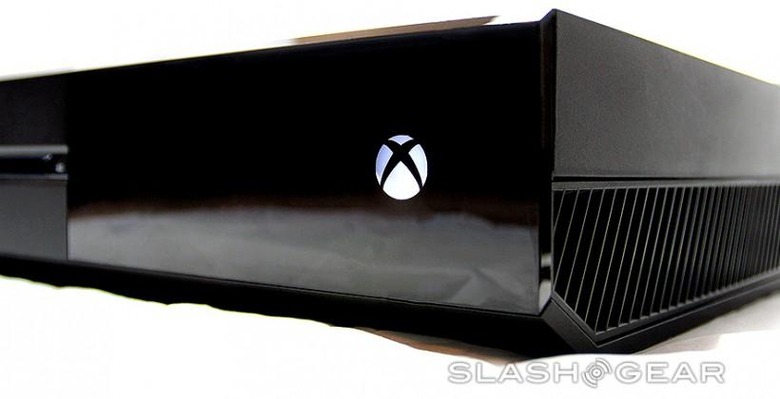 Microsoft is certain the Xbox One is their key to taking over living room entertainment in its entirety. Experiencing the Xbox One for the first time will almost certainly remind users of their first time working with Windows 8 – there's a lot of tiles to be tapped, and they're not always the easiest to traverse. In the Xbox One is Microsoft's extended Windows experience, coming closer to the do-everything ecosystem the brand has been cultivating over the past several years.
Hardware
The Xbox One is a big black box with a single Xbox circle logo on it that lights up when you tap it to turn it on. Where competing systems work with industrial design that's made for potential shine, the Xbox One is Microsoft's return to utter simplicity. There are no curves here.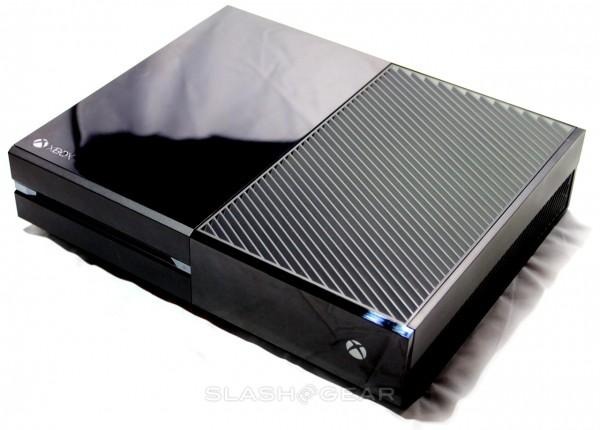 Up front you've got a 3.1-inch height that's half glossy plastic and half matte plastic, this first version of the console coming in all black. The half with the matte look to it has a disk drive with a single touch-sensitive button that allows you to load disks simply and unobtrusively. You'll have no danger of breaking off your disk tray because there isn't one – the Xbox One is slot-loaded.

The other portion of the front faceplate of the Xbox One works with a single on-off button that is also touch-sensitive. This button is sensitive enough to be turned on or off with a toe through a sock. There aren't many devices out there where this toe-through-sock sensitivity is of such potential importance, but here we've got to keep an eye on our audience – toes are certainly in play.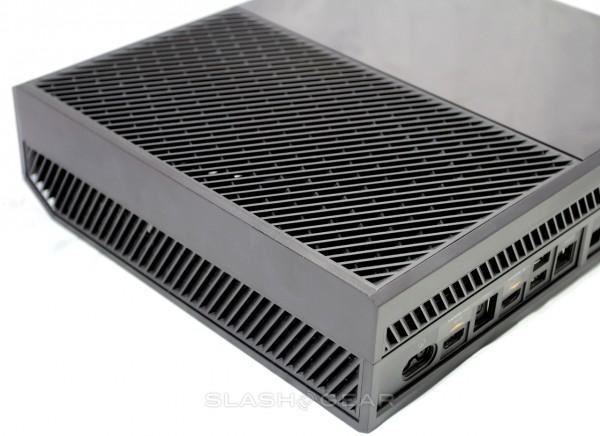 Up top you've got a massive grille through which this device's beastly fan can operate. If you've seen the teardowns of the Xbox One you should be fully aware of the vast majority of the system being taken up by this fan – and you'll be glad to know that it does its job well. The Xbox One can get a bit warm – no so hot that you'll be in danger of burning yourself – but it's basically silent.

Getting up close and personal with the machine you'll be able to hear a slight whirring noise – likely something that could be taken care of in a future firmware/software update through further optimizations of the system. Either way it's not distracting enough to get all up in a huff about, as most users will be quite a bit further than this sound's footlong range.
The depth and width of the Xbox One are 10.8-inches and 13.1-inches, making this machine the largest in the current age of gaming consoles. Not only that, but this device's power supply is separate – you've still got a massive hunk of power conversion to do in this console's power cord to the wall. Despite its conservative appearance, the Xbox One is not a device that'll be easy to hide on a bookshelf.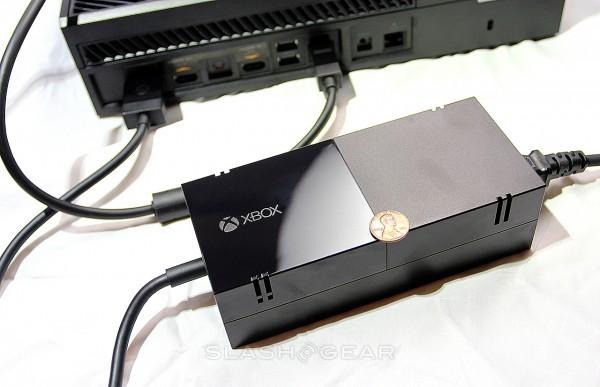 Vertical positioning of the Xbox One is not supported, and you really, really should not be stacking anything on top of the Xbox One in any way shape or form. Microsoft takes special care to remind users not to place the machine's power supply on top of the vent – this would result in you not having a good time.

Around the edges you've got a bevy of ports for connections to power, Kinect, video, and accessories through the future. Along the left side of the device is a single USB 3.0 port for connecting accessories like the Xbox One Play & Charge Kit. This kit, mind you, replaces the two AA Duracell batteries that come with the controller in the box with the Xbox One. These batteries are otherwise non-rechargeable.
The left side of the Xbox One also houses a single emergency eject hole for your disks should you ever need to use it, as well as an accessory pairing button. While the Xbox One wireless controller that comes with the console pairs without the aid of this button, you will need to tap it to pair other wireless accessories in the future.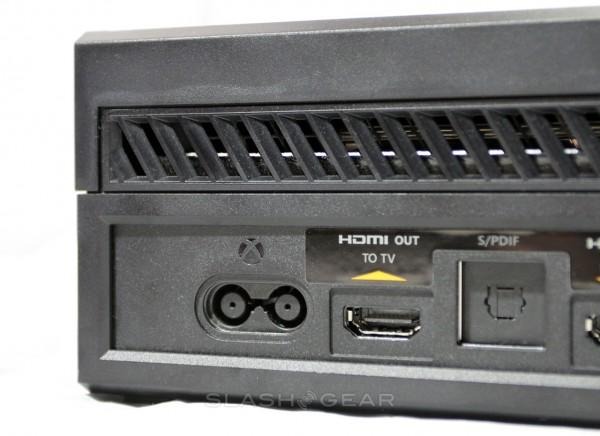 On the back of the Xbox One you've got a power supply port, HDMI-out (with 4K support) and HDMI-in (so you can run other devices or your cable box through, and S/PDIF for optical audio output. You'll be rolling with two USB 3.0 ports for more of the same action the single port near the front on the left provides, as well as a Kinect port – for the included Xbox One Kinect (with included cord, as well).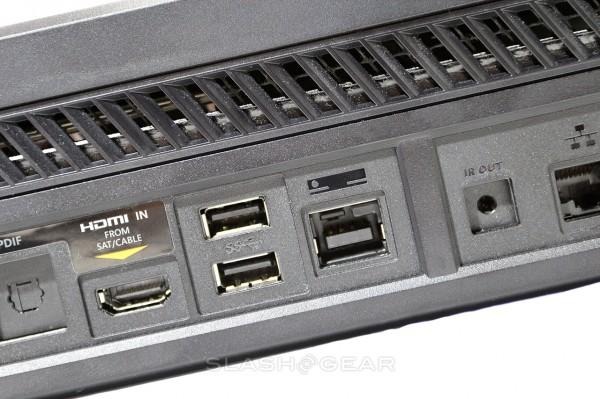 On the back of the Xbox One you'll also find an IR-out port for infrared output for IR-blasters. That's infra-red control, and not something that's included with the Xbox One right out of the box. There's also an ethernet port for wired connectivity, and a lock port if you want to keep the system locked down tight.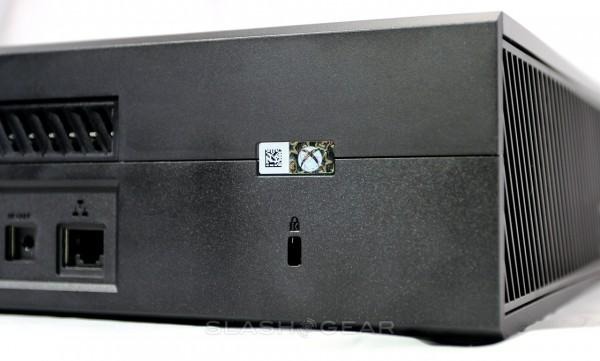 Inside you'll be working with a single-chip custom AMD processor with 8-core Jaguar CPU with 1.23 TFLOPS AMD Radeon GPU (Graphics Core Next engine). You'll find this bit of processing architecture backed up by 8GB DDR3 RAM ready for the next several years of the newest and most powerful games in the console-aimed field.
Just like the PS4, the Xbox One's biggest task in our current gaming environment is going to be keeping up with the likes of the desktop gaming market – or at least continuing to convince users that they're better off staying in the living room for their favorite titles.
For users not particularly pleased about PS4's lack of 5Ghz connectivity over Wi-fi will find the Xbox One's Wi-fi bands a friendly amount of abundant. The Xbox One works with Wi-fi 802.11 a/b/g/n dual-band at 2.4Ghz and 5Ghz with Wi-Fi Direct support and Gigabit Ethernet to boot.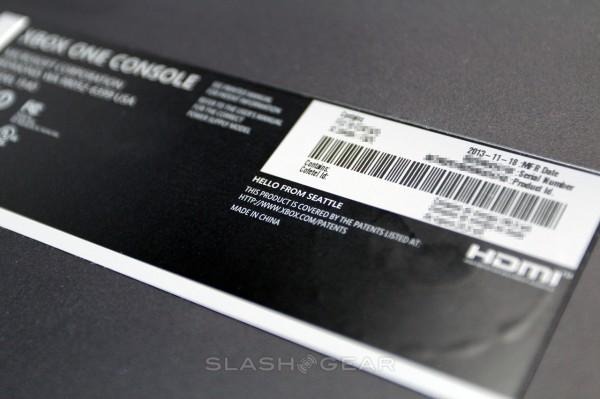 In the accessories department it would appear that the Xbox One brings a full plate at launch, starting with the Xbox One Wireless Controller and Xbox One Chat Headset – with one of each appearing right out of the box. There's also an Xbox One Play & Charge Kit that allows you to do away with the two non-rechargeable AA batteries that come with the Xbox One's in-box Wireless Controller.
The expansive part of this accessories system comes in the Turtle Beach Ear Force XO SEVEN and FOUR headphones, Polk 4 Shot headphones, Polk N1 SurroundBar, Thrustmaster: TX Racing Wheel, Mad Catz Arcade FlightStick Tournament Edition 2, Energizer 2X Charging System, and Kinect TV Mount, some of which you'll be able to find in stores today, some of which are rather rare at the moment.
For the new owner, the most important point here is the fact that you do get a headset with the console, but that you'll not be able to use any standard set of headphones or mic. While there may be adapters in the future for the standard Xbox One wireless controller, for now you'll be limited to Microsoft's offering.
It's difficult to make the Xbox One's innards make a noise. Not that you'd ever want to hear this machine's fan, but because we're going in deep with this review, we wanted to see what it took. As it turns out, it can take a lot. Playing hours of a heavy duty game can bring on a light ambience with this console's massive cooler, but it's certainly nothing that falls outside our bounds of reasonable fan sound.
The Xbox One can get warm – not hot enough to burn your hand, by any means, but warm enough that you're not going to want to leave a chocolate bar on top of the grates. It is important that you leave the top of the machine open and ready to disperse heat, of course – those grates are there for a reason.
Kinect
You don't necessarily need to work with the functionality of the Xbox One's Kinect if you're entirely against it. We've heard as much about how the Xbox One is invading our privacy in the weeks and months leading up to the release of this device as we have about how great it is, so we're certainly going to have to address this first: you don't need to use the Xbox One's Kinect.

If, on the other hand, you're excited about this machine's new set of functions, you'll likely be greatly impressed. Microsoft appears to have gone the distance in the Xbox One Kinect above all else, and you do get the Kinect with the Xbox One right out of the box with this first-wave release.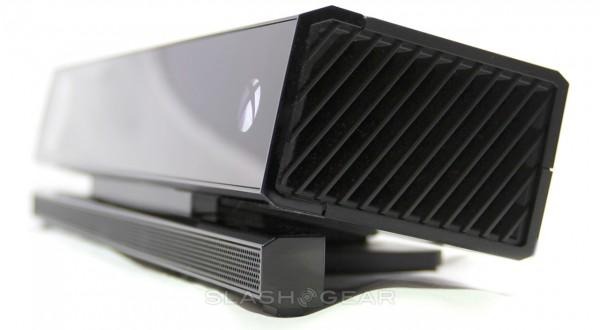 The device itself is about the size of an elongated brick, and it would seem as if Microsoft used essentially its entire industrial beauty allowance on this console in the Kinect alone. Here you've got the most elegant-looking Kinect in the history of this machine's family, and it's gone above and beyond the call of duty even here before waves of games and apps come to make use of it.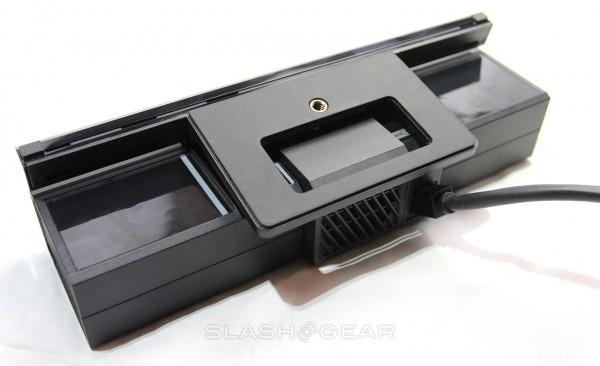 For now you'll find most of the functionality of the Kinect to be set in the Xbox One's user interface. You'll be using the Kinect for voice commands throughout your Xbox One experience. Microsoft has provided a full cheat sheet of commands for both voice and gestures with this system – otherwise you'll be relying on the similar software-run guide inside the Xbox One's basic build.
The basics are very simple – Xbox On, Xbox Go To [app or game name], Xbox Go Home – and they're open to some interpretation. You can say "Xbox Home" instead of "Xbox Go Home" and you can say "Xbox Open [app or game name]" instead of "Xbox Open [app or game name]", but this can be a double-edged sword.
If you say "Xbox Open Notifications" you'll stand the chance of being brought to Messages, for example. For the most part though, this voice system is extremely accurate and exceedingly good at hearing.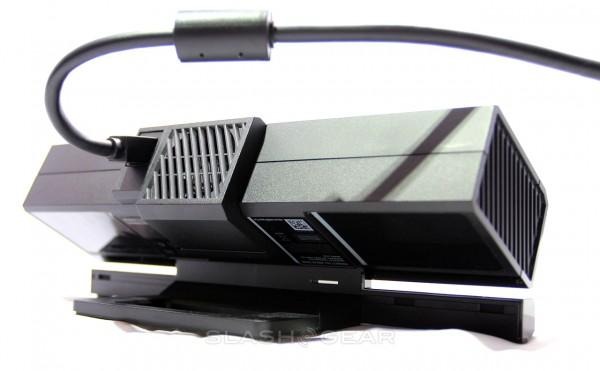 With a full family in the room, you'll have a bit more trouble working with voice commands – especially if you're logged in and you've got a sibling that sounds essentially the same as you. When it does work, and that's most of the time, Xbox One's Kinect Voice Commands system works swiftly – surprisingly so.
Working with the Xbox One's Kinect gesture system is less impressive. Holding your hand up while you're at your basic home page brings up the outline of a hand which you can then (if you're lucky) track to the left or the right and push forward to select an item. Closing your hand into a fist allows you to move back and forth, but tapping an item give you about a 50/50 chance of success.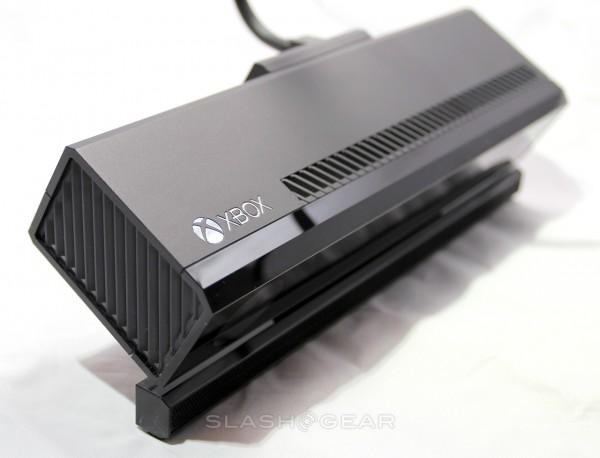 It may just be that we need a significantly larger share of time to practice, but for now we'll be relying on the controller and our voice. Kinect gesture support appears at the moment to be very twitchy and – here in the weeks after launch – more like a beta system than anything.
We've also used the Kinect for some basic gameplay inside the game Zoo Tycoon. It's relatively interesting – and it's certainly entertaining to use your hand to appear to feed a banana to an elephant – and if you catch a monkey's attention and make a face at it, it'll try to imitate you. This appears to be another glimpse of the power of the Xbox One's Kinect.
We found a bit more to do inside Zumba Fitness: World Party and Just Dance 2014 – both games present some of the best of what this generation's Kinect is capable of in full-body tracking. This full-body tracking ability is very obviously simpler to track than a single hand gesture. As a result, the Xbox One becomes – instantly – the best dance and exercise-friendly console on the market. Watch out, Wii.
We're more than a little excited to see what else the rest of the gaming universe here is preparing to throw at this newest Kinect, especially outside the dancing environment. Microsoft has made a grand effort in improving the Kinect, easily one of the best non-traditional controller machines on the market today – now the developers of the gaming universe need to continue to get creative to make full use of it.
Xbox One Wireless Controller
If it's not broken, make another one that's just a little bit better anyway. That's what Microsoft has done with the Xbox One Wireless Controller, making a handheld that's as form-fit to a pair of human hands as we've seen an Xbox controller get. It's a lot more aesthetically pleasing to the eye, too.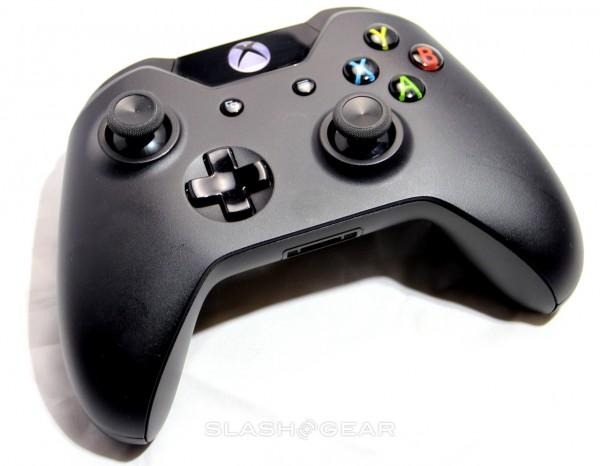 With a set of slightly more subdued colors – no more slime green in the main logo and the XYAB buttons letters taking on the color that each entire button had before – the controller appears to have matured. The body of the controller is made of a nearly-soft plastic that's a lot less prone to the slippery mess that past generation handhelds entered into after a very short period.
The joysticks are now more rubbery with tire treads around their edges, the XYAB buttons are closer together, and the D-pad is now a cross. The whole construct is a far, far better setup that feels more professional and – not only because there are now rumble motors in the triggers – a machine that's prepared for this generation's many interactive oddities.
You'll also find connecting the in-box headset to this wireless controller to be easy and the final amalgamation to look surprisingly natural. While we're still more of a fan of a universal headphone/mic jack for a wireless controller such as this, Microsoft is doing well to show the plus side of working with the extra support that comes with the two plastic holders that rest aside this device's unique connection port.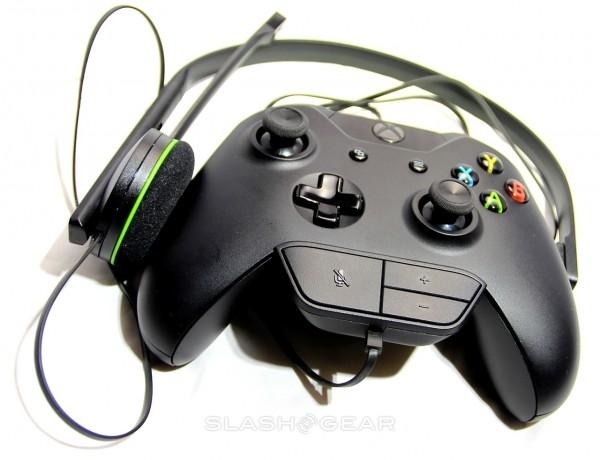 We'll be doing a lot more testing with this controller as well as the full range of Xbox One accessories through the future – it'll be interesting to see how they ramp up in their singular connections without a doubt.
UPDATE 1/29/14: Physical rumbling in the controller is such that you can hear it when it gets especially intense. One large explosion in a game and you'll hear the whirring of the spin of the physical feedback bits, and – if you've got any knowledge of how these rumblers function at all – you'll find yourself wishing they were either more immersive (all encompassing shaking of the controller) or that you could turn the rumble off entirely.
Software: User Interface
Microsoft delivers what it called Xbox OS, the newest generation of it – but it is what everyone expected it to be: Windows 8 from a different direction. This is not a bad thing. While it should be made clear that no gaming console has yet perfected the television screen user interface, Microsoft's vision for a relatively unified UI is strong.
If you've used Windows 8 over the past year – even for the past 6 months or so – you'll feel comfortable using the Xbox One. If you've used the Xbox 360 and are extremely used to using its UI, you may have a bit of a time getting going with Xbox OS on the Xbox One – but it'll mostly be "now where is this button again" sorts of stuff. The learning curve should be quick, no matter what you're used to.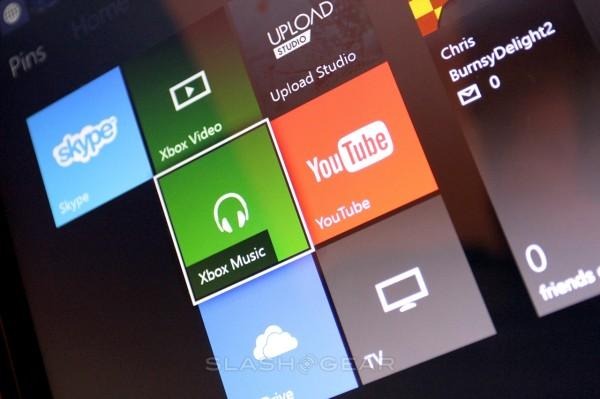 To the far left you've got a set of pinned content – these items come from your games and apps listing deeper in the system. Next is your home grid, bringing a larger tile with the currently running app or game and a set of squares around it with connections you'll most likely want to access quickest.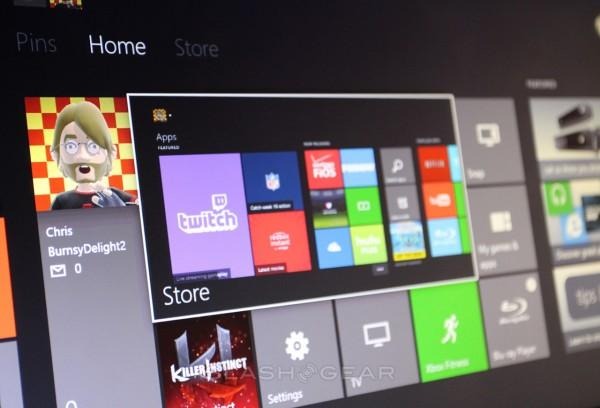 Aside from the initial launch of the machine, you'll most likely see this bit whenever you press the Xbox logo (home) button on the Xbox One controller. From here you'll also be able to "Snap" a window to the right of your main window for playing video games while you're watching a show, accessing screen recording, and a whole lot of oddities you'll be challenged to make use of.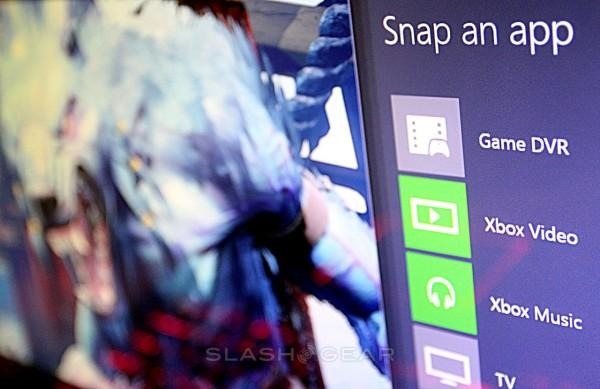 At the moment it's not entirely clear why Microsoft chose to integrate this split-screen interface as it took quite a few plays with the system to get used to the Snap, and quite a few more to ever find a natural time to use it. So far we've only ever consistently used the Snap feature with video recording.
Perhaps because the Xbox One's Kinect is far more prevalent than the PlayStation 4's camera, or because Microsoft includes the Kinect as an out-of-box requirement for the Xbox One, but it seems a lot more natural to use voice commands here than it does with any other system. More than PlayStation 4 – and more than the iPhone or Android, while we're at it. Speaking commands in one's own living room feels, at times, more natural than clucking and pulling through the Xbox One's visual grid with joysticks, arrow buttons, or your hands with gestures.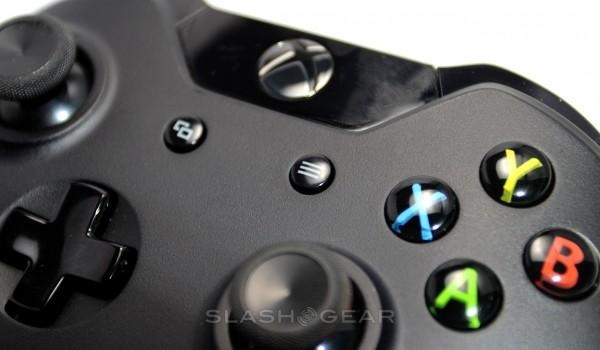 Because of this, it's difficult to judge the Xbox One's UI right out of the box – it's an amalgamation of elements both new and old – so far we can access everything basic with ease. After that it's just a matter of pressing the button with the three white lines (the menu button) on the Xbox One's wireless controller to find everything else.
UPDATE 1/29/14: It's apparent now that the ever-so-slight difficulty had when viewing this UI on the regular is not something that goes away. With a flat black background and retina-burning color choices for the panels that make up most of the home screen, not to mention the rest of the images found throughout, in especially tightly packed spaces, it's all we can do to load a game or a bit of media fast enough, just to get away from the brightly-colored boxes.
Software: Xbox Live
Inside Xbox Live is Microsoft's handhold in the multiplayer universe for gaming in the living room, and here they've given this whole system a boost. You'll be working with unlimited storage for games stored in the cloud, for starters. With this saving ability you're able to log in to any Xbox One and start playing a game – supposing that console has said game – as if you're on your own home console.
You'll be able to upload video recordings of games with Xbox Game DVR then use the app "Upload" to edit and upload. The gameplay clips you see in this review were recorded with Xbox One's Game DVR system and uploaded to SkyDrive through the Xbox One itself, downloaded, watermarked, and uploaded to YouTube. This whole process is rather simple, paving the way for further rapid-style uploads in the future.
At the moment you'll not be able to live stream content to the likes of Twitch, but Microsoft has announced this ability for integration inside the first part of 2014. Only then will we be able to judge it. A similar situation is in play with real-name support for Xbox Live which will be coming eventually, and the axing of social networking connectivity – you won't be able to upload straight to Twitter or Facebook, that is.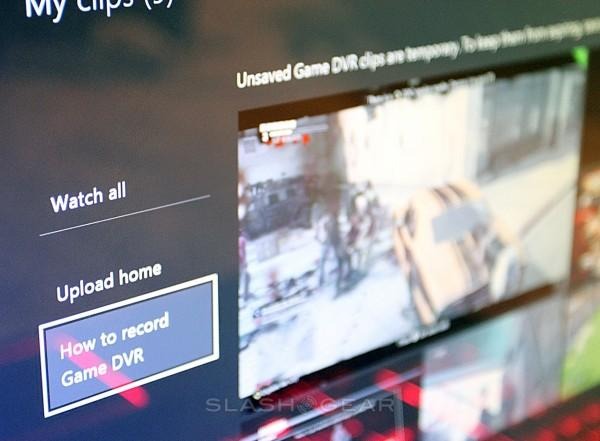 Some big plusses in the online world for Xbox is the bumping of Xbox Live friends from 100 (in the Xbox 360) to a relatively massive 1,000 – more than most normal human beings could possibly need. You can follow your friends' profiles and watch their every move in a single stream as well – awesome or insane depending on how stalkery you feel at any given moment.
The Xbox Live online play environment is everything it's been since inception and more, working with a speed we've been wholly impressed with from start to finish. The inclusion of a basic Xbox One wireless controller headset right out of the box means Microsoft wants you to listen and speak as much as possible – thus far it's all been surprisingly clear.
Xbox Live works with a system called Smart Match, one that allows you to tap in to the gamers you're playing with and against with as little as one button tap. Tapping "Smart Match" in a multiplayer game will bring you in to a lobby that'll have you connecting with your new friends and enemies like a snap.
Once you're connected, your friends' activities will be tapping you with their game joins galore – just so long as you're in an Xbox party with them, that is. Xbox One may have axed social networking connections with the outside world, but they've made great strides within their own to keep players playing with one another as much as possible.
Software: Apps
The Xbox One comes with an impressive cross-section of video apps, working with Netflix, Hulu, Amazon Instant Video, Crackle, and Redbox Instant – all the essentials, that is. YouTube is here too, able to connect with Google's relatively new implementation of pairing between devices: you can send a list of videos from your phone or laptop to the Xbox One's YouTube app to play them – easy peasy.
Microsoft has also made an effort to bring aboard an expanded set of apps beyond the pale: Skype (for use with Kinect's camera), TED, Twitch, Verizon FiOS TV, VUDU, Machinima, FOX NOW, FXNOW, Target Ticket. CW, Univision Dportes, and ESPN.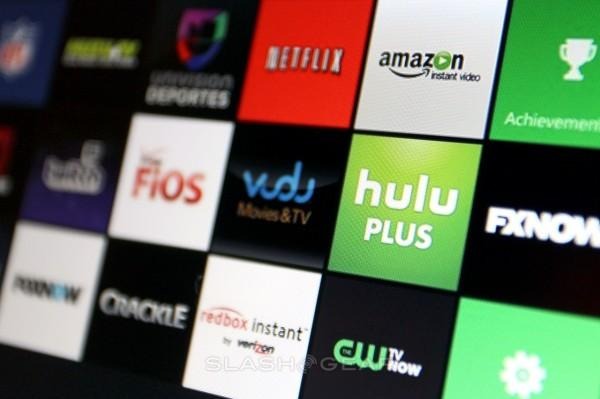 Internet browsing is still relatively awkward in this generation's Xbox, even though Microsoft does provide a branded effort in Internet Explorer. Microsoft again makes a great effort of connecting every different device their software aboard with Xbox Music and Xbox Video, just recently bringing the Xbox Video app to Windows Phone so you can buy video – and music with Xbox Music – and watch or listen with Xbox One, desktop computer, tablet, or smartphone.
Video quality has been immaculate – the Xbox One can also play Blu-ray videos and any kind of video you like with its HDMI-in port. That's the way you'll be connecting to your television box as well, mind you. There you'll be using the app called Xbox TV – basically a window through to your HDMI-in port, clean and simple.
Software: Games
Games on the Xbox One look and feel better than they have on any Xbox machine since the series inception, as they should. We're at the start of this console's life in the market, just weeks past launch, so we've also come to expect that we're still living in a launch title ecosystem. These first titles have historically looked great when first released, then in retrospect don't seem to have taken nearly as much of an advantage of the console's full abilities as later titles do.
Hero games for the Xbox 360 today are streets ahead of games released back a half-decade ago for the same system. This quality difference, in some cases, far out-does the difference between the latest Xbox 360 games and the first titles for the Xbox One. Because of this, those looking to decide between Xbox 360 and Xbox One as a new purchase will have a difficult time deciding if they're only comparing current game quality one-to-one, console to console.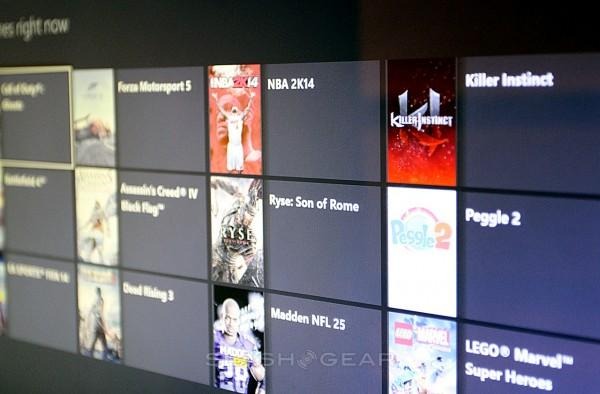 Games on the Xbox One are output at 720p in some cases where the competition renders at 1080p – a prime example being in Call of Duty: Ghosts. With CoD: Ghosts, the developers at Infinity Ward suggest that running at 720p because they're aiming for a higher FPS – 60fps instead of 30fps. If you've got a television that says 1080p on it, you're stretching the output from the Xbox One to match that of your television's resolution.
That's not to say that all Xbox One titles render at 720p – we appear to be at a transition point where some developers are able to go Full HD (1080p) and others have decided to ride the line. Need for Speed: Rivals comes in at 1080p, as does Forza 5.
Unless you've got a PlayStation 4 and an Xbox One on one television next to the other, you'll have a difficult time telling the difference between the two. Xbox One games look great – better than the Xbox 360 for certain – and they play with extreme smoothness. Game load times leave a bit to be desired, but that's par for the course with a launch releases as well.
Having a peek at Killer Instinct, you'll see some classic fighting game action with a rather familiar setup. Gameplay is lightning fast and the game is extremely entertaining. This game out-does the arcade versions of previous Killer Instinct games, the whole franchise long.
While playing the game, on the other hand, it's often difficult to focus on what's going on as a blur of motion here or there will obscure the scene. It also appears that the picture isn't able to keep up with the fighting sequence – quite possibly a rendering issue (or set of issues) that can be further optimized in software updates in the future.
FIFA 14 brings arena-level soccer (futball) to the Xbox One in a well put together bit of gameplay and simple-to-use controls. While there are graphic breaks here and there, the playability of the game makes this easily one of the best soccer games ever made.
You'll notice a player walking through another player during a penalty call as well as some slightly disturbing uncanny valley oddities going on in the gameplay video above. Controls here – as in every game we've played with the standard Xbox One wireless controller – have been top-notch responsive, top to bottom.
Dead Rising 3 is easily one of the most enjoyable games to play on the Xbox One. It's like Grand Theft Auto with Zombies – lots and lots of zombies. This game takes on the hard-hitting undead-re-killing greatness of the past couple of releases and includes a whole lot more in the graphics and ease-in-use department to create a major win.
UPDATE: Have a peek at our Dead Rising 3 Review for more inside bits and pieces.
In Dead Rising 3, users have a "six day time limit" and no longer need to stop in a porta-potty to save their game – as they did in previous releases. Here you've got a game that's aimed at the fun element squarely – unless you want to play Nightmare Mode, of course. Inside Nightmare Mode you'll be on the edge of your seat with far more of a "classic" Dead Rising 3 set of rules – 3 day limit, porta-pottys in full effect.
Dead Rising 3 is also exclusive to the Xbox One, so if you want to play it, Xbox One is your only way.
With Zoo Tycoon you're going to be able to make full use of your controllers – that includes the Xbox One Kinect as well. You don't absolutely need to use the Kinect camera, which is positive for those that just want to lie back and chill – but for those that want to try out the Kinect for the first time in a way that anyone can appreciate, Zoo Tycoon is here for you.
One of the simplest demonstrations of the Kinect's abilities on the Xbox One inside Zoo Tycoon is in feeding the animals. Once you arrive at a food bin near an animal pen, you'll be able to reach out, "pick up" a piece of food, lift it up, and present it to the animal for subsequent devouring.
While there's no sensation in your hand when you have a piece of food in the game eaten out of it, the whole experience is something you'll have to participate in to understand. It's quite entertaining, and serves as a great example of the basics in Kinect capabilities.
Initial Verdict
Microsoft's Xbox One is certainly that – Microsoft's Xbox One. It's clear that the company is aiming to enthrall the user into continuing to trust Windows with this release, making a number of connections both visually and with software like Xbox Movies that makes a great case for wanting everything Microsoft. If the most major thing you're interested in in your life is playing Xbox games, you may very well be convinced that Microsoft's full device collection is one that's worth having, if only to feel at home with every one of your devices.
As a central point for your full living room entertainment system, the Xbox One certainly a thrill. Just as long as you're willing to make the most of the Xbox One Kinect's abilities with voice commands. If you like the idea of turning on your Xbox, television, and stereo speaker system all with the command "Xbox on", you'll never regret choosing this console.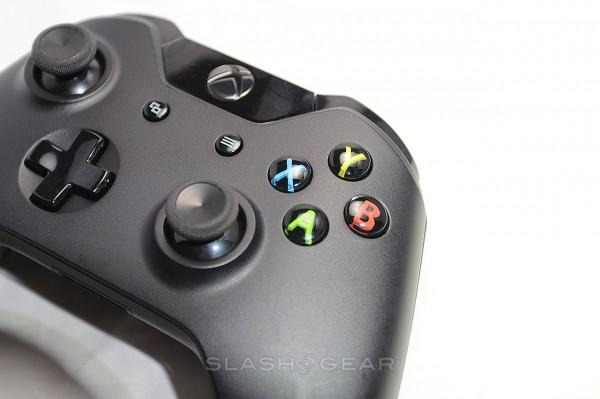 If you're a hardcore gamer and don't plan on ever using the Kinect, voice controls, or anything other than the Xbox One wireless controller, headset, and games inside the console, you'll still have a whole lot to be excited about. This console has some real stand-out hero game exclusive releases to boast about, and a whole lot more on the way – Halo, for example.
This is just the beginning. If the Xbox 360's saying power is any indication, the Xbox One, too, will be around for a number of years, pulling some of the biggest games of the next generation and acting as a focal point for Microsoft's gaming and entertainment efforts in the living room. You'll certainly not be left out to dry as newer consoles are put out – this isn't the mobile phone industry, after all.
Instead you'll want to follow along with SlashGear's Xbox One tag portal for more throughout the weeks, months, and years as we watch and report. We'll be reviewing games and updating this review with comments as everything changes and evolves.