Xbox One "Red Ring Of Death" Chip Heat Precautions Detailed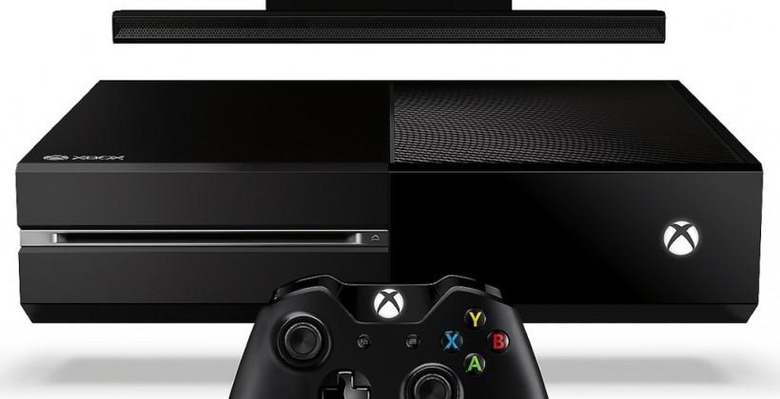 Microsoft has loosed a few extra details on the Xbox One's core architecture, outlining the ambitious 5bn component chip at the heart of the next-gen console, and explaining the ways it aims to avoid a repeat of the "red ring of death" plague that affected the Xbox 360. Speaking today at Stanford University, Microsoft chip architect John Sell described the multiple redundancies that had been factored into the AMD-powered Xbox One brain, VentureBeat reports, and how those redundancies will help avoid not only bricked consoles but wastage on the production line.
For instance, Sell suggested, by factoring in some degree of duplication and redundancy, Microsoft knows that even if one area of the chip breaks down or leaves the production line in some way faulty, it can still use the overall component. Exactly which parts are included more than once amid the chip – which includes not only the CPU but the GPU and 47MB of memory – hasn't been detailed, however.
The extra components will also be corralled into different "power islands" on the chip, which will be independently controllable. So, Microsoft will be able to turn off parts selectively, trimming power consumption and heat output in the process.
Microsoft will use the system – among others – to keep the console's heat down, it has explained previously; the CPU can be underclocked to dial back on how much heat is being produced, for instance. That's even though some components, like the GPU, have been upgraded since Microsoft first detailed the Xbox One.
At the heart of the new chipset is a set of eight AMD Jaguar 64-bit cores, in a deal with the processor manufacturer worth over $3bn. They're manufactured on 28nm processes by TSMC, with the overall chips measuring in at 363 square-millimeters.
Microsoft's goal, in addition to performance as it directly challenges the PlayStation 4, is to avoid the heat-related issues that cost it dearly in the early days of the Xbox 360. The console proved particularly susceptible to excess heat, with initial hardware struggling to dissipate graphics chip heat in particular, while both the CPU and GPU showed a tendency to shift around during heavy gaming thanks to expansion.
Subsequent refreshes of the Xbox 360 addressed the issue in various ways, but it still cost Microsoft around $1.1bn in warranty-related costs.
Although the Xbox One will be considerably more powerful than the Xbox 360, the decisions made in chip design – coming from lessons that were expensive to learn – should make it more stable than the last-gen console. The company announced back at E3 that the Xbox One will go on sale in November, priced from $499.