Xbox 720: what's to be expected at tomorrow's announcement

This week Microsoft is heading in to an event that will almost certainly reveal the next-generation gaming console code-named Xbox 720. While the specific specifications surrounding processor power and physical shape of the console will have to wait until tomorrow (at the earliest), there's plenty able to be assumed at this time in this device's abilities right out of the gate.
This so-called Xbox 720 is ready to jump off the blocks with abilities inclusive of its predecessors. You'll still be able to play games on it, of course, but you'll also be able to use the Xbox 720 as your one-stop shop for home entertainment. The Xbox TV will be part of this equation.
Microsoft will need to keep the power of the Xbox 720 as a gaming console intact in order to continue to compete with Sony, of course. As the PlayStation 4 was revealed only in a very basic way, it's expected that Microsoft will use the opportunity to come in with a bit more solid force.
Essentially: "hey Sony, that's a nice wireless controller you've got there – we've got an actual machine to show the public."
That said, it won't be long before Sony shows their PlayStation 4 console hardware off to the public, either. Have a peek here at the first E3 teaser video released earlier today, straight from the source.
So it's a black box with sharp edges – exciting! Will Microsoft come back at Sony with a white box with rounded edges? We shall see!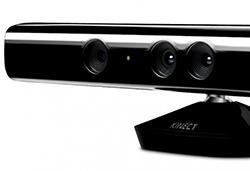 The abilities of the Xbox 720 will likely spread their way across your living room and enter your smartphone and tablet as well. As Microsoft already uses a system called Xbox Smartglass to allow owners of iPhones, iPads, Android and Windows Phone devices, and likely more platforms to control the Xbox remotely. With the Xbox 720, Microsoft will likely expand how this system works, allowing users to control their Xbox system in ways not yet available: game control, for instance.
As the Xbox becomes more a part of the living room entertainment system family, so too must it work at all times. It's been suggested that the Xbox 720 will be placed between your cable or TV box and your television screen itself. As you watch the content you love each day, you'll also have Xbox notifications on-screen for for your convenience.
Of course if you like to change inputs on your TV like you've always done, it's up to you.
Microsoft will certainly expand the Xbox's ability to work with the web, likely making a point to show the machine's ability to game in the cloud right out of the box – if they do anything more with the cloud at all, that is.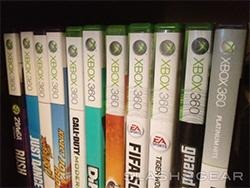 Kinect will very likely be getting an upgrade, and its expected that the Xbox 720 will be sold initially as a Kinect-included system only when it first goes on sale. Tips of IllumiRoom being integrated into the system when it launches have been shut down by Microsoft earlier this year – the same is likely true with any other 3D augmented reality integration – at least at the start of this release.
The Xbox 720 – rumored to be called simply "Xbox" from this point forward – will be shown off on Tuesday, May 21st with few, if any, game titles attached to it. The reason for this is the imminent approach of the E3 gaming convention where Microsoft has promised waves of games being announced in a fantastic display.
The actual release of this system has also been rumored – of course – this time being suggested for a November release. If that were true, Microsoft would likely beat Sony to the punch or have a hammer-drop at nearly the same time as the PlayStation 4.