SlashGear 101: What is Xbox SmartGlass?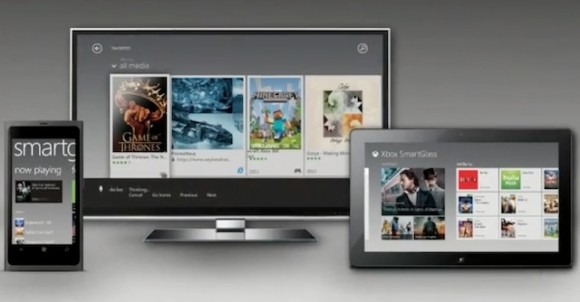 With the "Xbox 720" next-gen console still somewhere just over the horizon, and a multi-screen strategy to chase, Microsoft is squeezing as much as it can out of the Xbox 360. Latest string to the console's bow is Xbox SmartGlass, revealed at E3 2012 this week, and set to spread your content between home and mobile devices as you game and consume multimedia. Read on for all the details you need to know.
So what's the big deal?
Think not only getting more gamers to consider Xbox, but people who might not automatically think a console has a place in their living room. Xbox LIVE already has multimedia content – there are streaming client apps for things like Netflix and Pandora, for instance, and Microsoft is adding more all the time – and control with Kinect, but Xbox SmartGlass wants to link that up with more mainstream gadgets like phones, tablets and PCs.
[vms f007b86a9428b74654de]
Is it an app or a service?
A bit of both. Xbox SmartGlass will be offered as an app for Windows 8 and smartphones/tablets, turning them into companion devices that can offer a second screen for related content. So, you'll be able to see gaming information – like menus, maps, highscores and other controls – on your phone or slate while your big screen TV takes care of gameplay itself.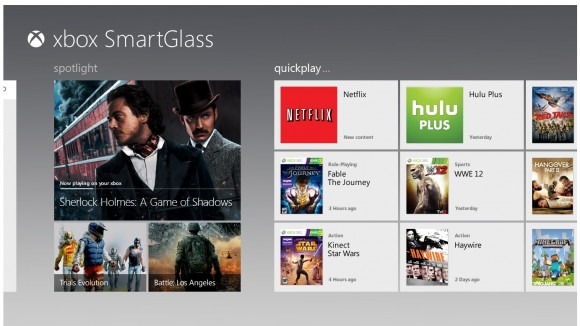 SmartGlass also comes into play when watching TV. One of Microsoft's demos put a Game of Thrones world map on a tablet while the show itself played out on the TV. You'll also be able to use your tablet or phone as the controller for a web browser on the Xbox 360. Exactly what content is available will obviously depend on the game developer or the video provider.
What about Windows Media Center?
HTPCs have turned out to be even more of a niche market than consoles, and so Microsoft is betting that an Xbox 360 for a couple of hundred dollars will be an easier sell than a $500+ home entertainment PC. Xbox SmartGlass won't support Media Center's recording or place-shifting features: it's more designed to bring together all of your mobile devices as you consume content in real-time.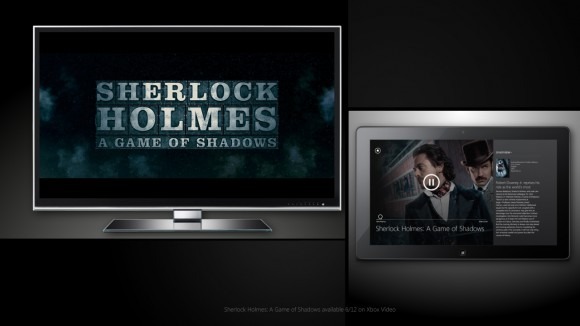 Is it just for Windows Phone?
Microsoft might have been tempted to give its own smartphone OS a push by making Xbox SmartGlass only work with Windows Phone devices. Thankfully that nepotistic urge has been suppressed, and the company has promised versions of SmartGlass for "all major platforms" – which presumably means iOS and Android – when it launches.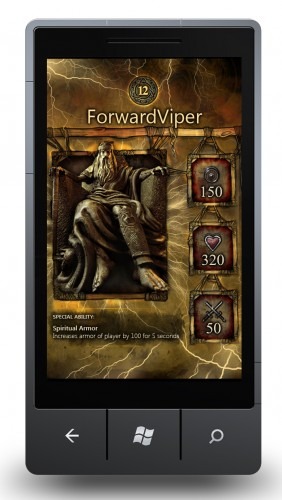 However, there's a good chance that those using Windows Phone might get the best overall experience. Microsoft hasn't finalized features and specifications for Xbox SmartGlass yet, but the company has warned that functionality will "vary across devices."
What about third-party developers?
Microsoft may be pushing a lot of its own features in Xbox SmartGlass, but the company is open to suggestions. Third-party devs will be able to use the framework to deliver their own functionality: turning a tablet or phone into a controller for their game, for instance. Those tweaks will work in tandem with Microsoft's own existing peripherals, such as Kinect and the traditional Xbox controllers, similar to how Nintendo's Wii U tablet works alongside the Wiimote.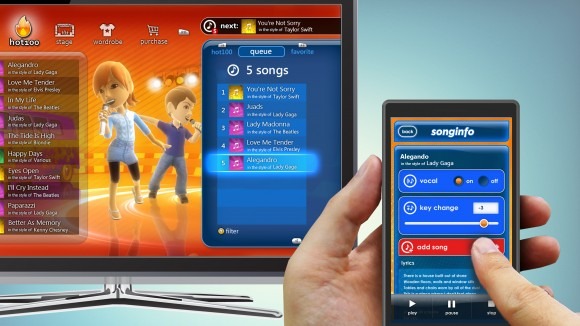 Okay, sounds good - when can I get it?
Not long to wait. The Xbox 360 internet browser, Xbox SmartGlass apps for Windows 8 and mobile devices, and underlying technology is all set to be launched this fall. Microsoft hasn't said when third-party developers will get their hands on the SDK, however. Still, as keeping the Xbox 360 fresh and relevant goes, SmartGlass is a strong play by Microsoft.