Wyze Bulb is an $8 bomb in the smart lighting market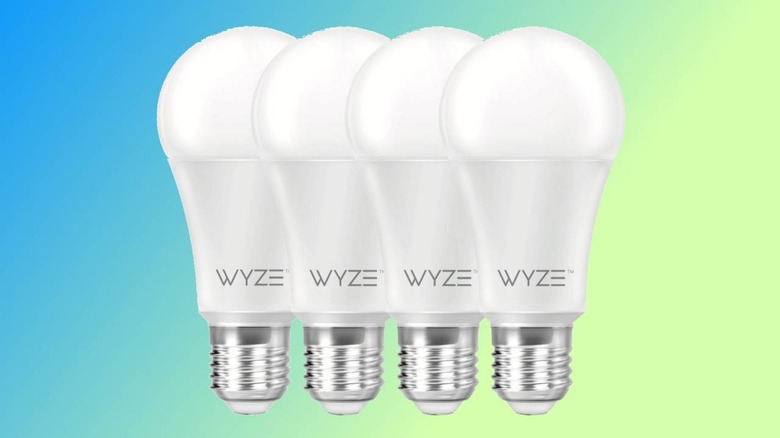 Wyze has made a name for itself with its unexpectedly affordable connected security cameras, and now the Wyze Bulb aims to do the same for smart lighting. Taking on Philips Hue, LIFX, and others, the Wyze Bulb's big boast is that it's priced from just $7.99, a fraction of what you'd pay for rivals.
A single bulb is $7.99, while a four pack of bulbs is $29.99. That gets you a 9.5W LED bulb – which is 60W equivalent – delivering up to 800 lumens of brightness.
There's no color changing, though you can tweak the color temperature. Wyze supports everything from a warm white light of 2,700k, through to daylight white, at 6,500k. Dimming is possible through the app, too, along with scheduling and a vacation mode that will automatically turn lights on and off to simulate someone being home.
Unlike Philips Hue and some other smart bulb platforms, there's no hub to install. Instead, the Wyze Bulbs each connect directly to your WiFi network. You'll need to have a 2.4GHz network operating, mind, since they don't work with 5GHz WiFi.
The bulbs work with Alexa, too, with voice control for power and dimming. There's also IFTTT integration, and you can control multiple bulbs in one tap using Wyze Shortcuts. The company says each bulb is rated for 20,000 hours of use, and currently there's just one fitting supported, the relatively commonplace A19.
Wyze may still not be a household name, but the brand has carved out a growing niche among connected home enthusiasts on a budget. The company first launched its Wyze Cam, a $20 security camera that matched rivals for features though cost a tenth of the price. That was followed by the Wyze Cam v2, which boosted the specs but left the price unchanged.
More recently, the Wyze Cam Pan added pan and tilt support, for just $30. Earlier this year, the Wyze Sense security package joined the line-up, extending it into a broader smart home ecosystem rather than just a range of cameras, but still for $20.
Smart lighting is often one of the first ways that people experiment with connected home technology, but the price of the bulbs can be a barrier to outfitting more than one room. Wyze Bulb's $7.99 price, though, is half what you'd spend on a single Hue White bulb (and of course you'd also need the Hue starter pack first, for its hub). Just as we've seen with other connected light launches, the pressure is mounting on the established players in the space to drive pricing down further and make the tech even more accessible.
Currently, Wyze isn't selling the bulbs on its site, only through its app, ZDNet spotted; what looks like a preorder page on the company's site is currently password-protected. There, it's expected to ship from late June.