WowWee Rovio official site up; Ship date slips to December? [Updated]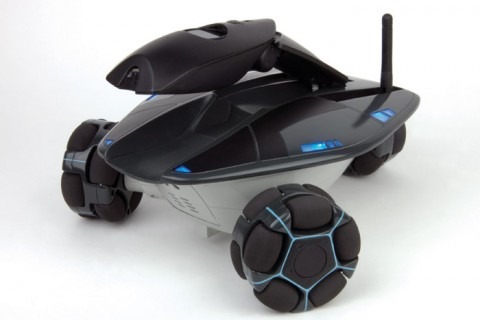 WowWee's official site for the Rovio mobile WiFi webcam has gone live, with videos and other information about the web-connected platform.  However, while it claims the robot is available now, the Rovio itself is proving difficult to find on any of the US sites linked to; in fact, the estimated shipping date from Hammacher Schlemmer has slipped to December 17th 2008.
Originally the pre-order delivery date was listed as September 26th.  Rovio has not yet been added to Amazon, Target, Radio Shack, but it is up for pre-order at Sears (for $349.99), Scientifics (for $299), PC Mall (for $317.99) and Buy (for $349.99).  None of those sites gives an estimated ship date.
WowWee's own online store lists the Rovio for $299.99, with availability quoted as "2 to 4 weeks".  It's uncertain, then, when US buyers will see their robots arrive; until then, hopefully the new site will keep them satisfied. 
Check out the demo videos of Rovio in action here.
Update: According to the WowWee Rovio blog, the delayed ship date is because all the initial Rovio stock has sold out.  Buyers are now having to wait until the next shippments come in, which if Hammacher Schlemmer is to be believed will be shortly before Christmas.  Those who pre-ordered their Rovio have been receiving them.
[via RoboCommunity]