WowWee Rovio videos: WiFi remote webcam demo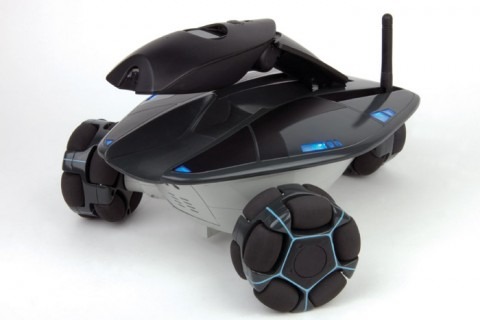 While we wait for the first Rovio reviews, WowWee are drubbing up enthusiasm for the WiFi-enabled remote webcam with some new demo videos.  Intended to give an overview of the robot and its functionality, the three clips show everything from using Rovio remotely through the web interface, using the webcam on its adjustable arm, and directing it to return to the charging base.
Unlike existing WowWee robots, which are either controlled from a remote handset in the same room, or have autonomous play modes, the Rovio is intended to be used while you are away from home.  Two way communication is possible, courtesy of built-in speakers and a microphone, and the robot can be instructed either to follow one of up to ten pre-programmed patrol routes or, alternatively, to activate once movement is detected.
Rovio is available to pre-order now, priced at $299.  It's expected to ship on September 26th, which is this Friday.
'Meet Rovio':
'Get to Know Rovio':
'Experience Rovio':
[via RoboCommunity]