Wink just killed its Apple Watch app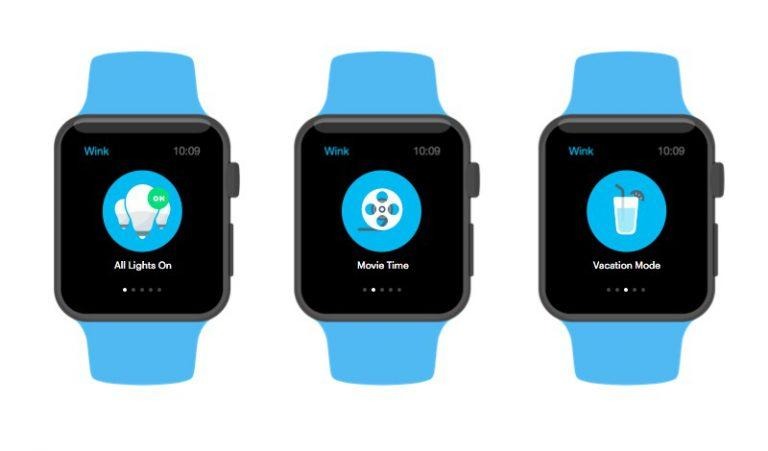 Wink users relying on the smart home hub to control their automation from their Apple Watch look set to be frustrated, with the functionality being quietly retired. The company confirmed the news in an iOS app update released this afternoon.
"The Wink app for Apple Watch is no longer available once users update to the Wink app version 6.9," the app update notes confirm. "We will continue to explore ways to provide Apple Watch users with the best experience."
Wink has made a name for itself as a way of managing smart home and Internet of Things products from a variety of manufacturers. In the same way as Samsung SmartThings, among others, products like connected light bulbs, thermostats, appliances, and locks can be paired with the Wink hub. From that point, they can be controlled en-masse rather than using each of the manufacturers' own, individual apps.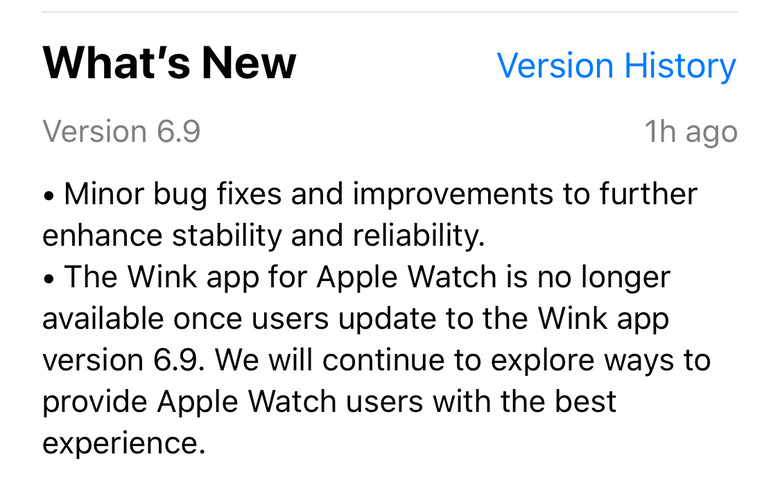 Wink had released its Apple Watch app back in July 2015. The pared-back interface did not attempt to offer every single connected device and feature that can be connected to the company's hub. Instead, it would pull the most commonly-used shortcuts from a user's system, and offer easier access to them on the wrist.
It's unclear how many people were actually using the Apple Watch interface for Wink. Sales of the wearable have been reaching record highs, according to Apple CEO Tim Cook on the company's latest financial results call. Still, there have been ongoing criticisms about the state of third-party software for the smartwatch, which can often be slow to load and miserly with their functionality.
Back in October 2017, Wink launched its newest home automation kit, Wink Lookout. Designed to be everything a new IoT enthusiast might need to get their system started, the bundle included a motion sensor, siren & chime, and window sensors for security. The hub itself can connect with a far longer list of devices, of course, as the automation system grows.
What Wink doesn't currently have is HomeKit support. Apple's own smart home platform got off to a slow start, but is expected to gather pace after the introduction of software authentication rather than the more restrictive – and, for device-makers expensive – hardware authentication requirements it used to come with. We're likely to hear more about HomeKit at WWDC 2018, Apple's annual developer event which is taking place at the start of June.