Wink Lookout IoT home security system is an all-in-one bundle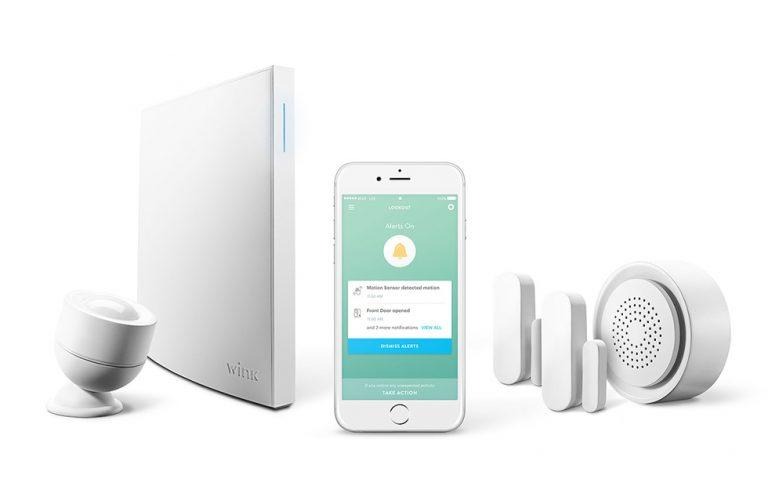 Wink has unveiled a new home safety system called Lookout, an IoT option for home owners and renters who want a connected way to protect their home. Wink Lookout is described as an all-in-one offering that is composed of three different products: sensors for windows and doors, a motion sensor, and a Siren & Chime device. These components are connected together via the Wink Hub.
Connected home security systems are nothing new and Wink's Lookout marks the latest expansion of consumer options. The system includes a free mobile service, according to Wink, which will be accessible through the company's mobile app. With this service, Lookout users can get alerts from the devices, view recent activity and more from a centralized dashboard.
The Wink Lookout devices mentioned above can be used together as part of a whole-home system or they can be bought individually based on needs. The sensors are designed to be attached to window frames and doors so that the user gets an alert about any activity registered at these monitored entryways.
The motion sensor, meanwhile, is exactly what it sounds like: a sensor that can detect motion. The sensor can be placed essentially anywhere, including on a wall or just on a shelf/flat surface, and the user can adjust its level of sensitivity so that it won't register any pets that are in the house.
Finally, the Siren & Chime device is designed to work in tandem with the motion and window and door sensors. When they detect activity, the Siren & Chime will let out a sound and flash a light in an effort to scare away the intruders while alerting anyone nearby who can see or hear it. The user can choose between a trio of volume levels and ten different sounds.
Wink Lookout was unveiled this week, but it won't be available in the US until October 31. The entire bundle is priced at $199 USD, while individual motion sensors are $39, individual door and window sensors are $29, and the Siren & Chime device is $39.