Windows Phone Cortana digital assistant revealed in UI leak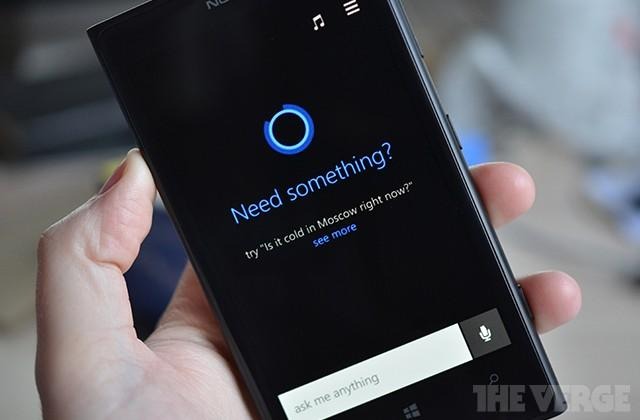 Windows Phone 8.1's answer to iPhone's Siri and Android's Google Now, the digital personal assistant codenamed Cortana, has been unofficially detailed ahead of its expected reveal later this year. The system, first rumored in September last year, is expected to bring artificial intelligence and an understanding of context to Microsoft's smartphone platform.
According to The Verge's sources, Cortana's on-screen representation will be a simple circle, that will animate when the system is "thinking" and processing.
Like Siri, Cortana will support customization by the user in how the virtual assistant addresses them. For instance, it will be possible to change the name by which the user is referred. Another option will include monitoring emails for information like upcoming flights, allowing Windows Phone to bring up relevant news likely including delays and gate details, much as we've seen from Google Now.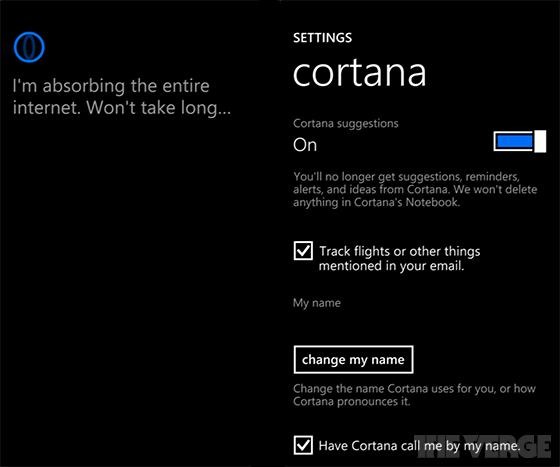 However, Microsoft is believed to be pushing a feature of Cortana called "Notebook" most heavily, an ongoing file of location data, contact information, reminders, user behaviors, and personal information which can be pulled out to better educate what updates and notifications and pinged out during the day.
On the back-end will be data fed in from Microsoft's Bing search – which will be replaced on Windows Phone by the Cortana system – along with Foursquare and other sources.
Right now, it's unclear if Cortana will still be known by that name – taken from the Xbox's Halo game series – when it's officially revealed, something expected to take place at Microsoft's BUILD 2014 conference for developers this April.