Windows Phone 7 US Launch Is October 11th With AT&T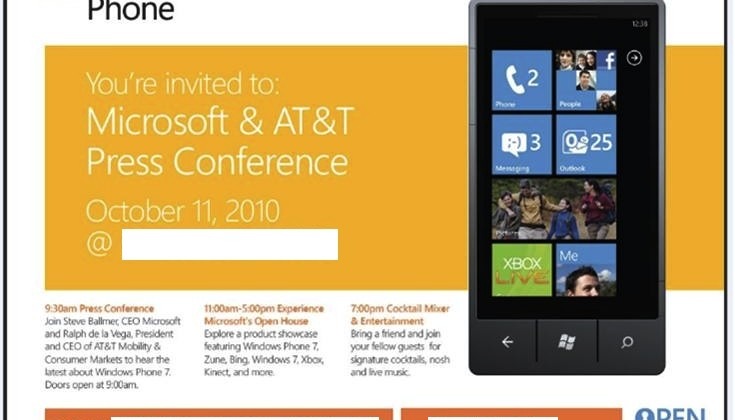 Microsoft has just fired out an invite for a Windows Phone event on, you guessed it, Monday October 11th in New York City, but contrary to rumors this weekend it's AT&T's Ralph de la Vega that will be taking the stage with Steve Ballmer.  Coinciding with a similar event being held in the UK, the NYC press conference is expected to see Windows Phone 7 get officially launched and dated for the US market.
That date is predicted to be sometime in November, following broad European availability later this month.  Previous rumors have pegged November 8th for the new smartphone platform's US sales launch.
As for AT&T, that also fits in with earlier rumors; T-Mobile USA will get a look-in as well, with a press conference later on that day.  As with Orange in the UK, AT&T is likely to be the so-called "lead" partner in the North American market; Microsoft is pushing all five UK carriers and seems to be aiming for as broad availability as possible.
We'll be at the event on Monday October 11th bringing back all the information on Windows Phone 7 and everything else.  Make sure to also visit our sister Windows Phone Forums for everything Windows Phone 7 discussion.