Windows 8 on ARM stable release in February tip developers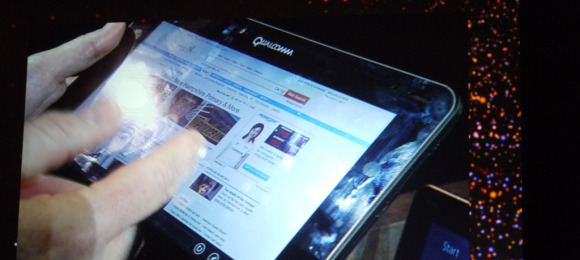 Microsoft's stable Windows 8 on ARM release will be distributed among developers in February, sources claim, while previous suggestions the platform won't arrive until mid-2013 could well be untrue. There's no obvious reason that ARM-version of Windows 8 – expected to run on iPad-rivaling tablets as well as ultraportable notebooks – should be "staggered" from the traditional x86 build, an insider told CNET, with the claim that ARM alternatives to Intel and AMD based Windows 8 machines could undercut them by "hundreds of dollars less."
"In October of last year. [Windows 8 on ARM] scared the industry because it was unstable. But what we are seeing now is quite stable ... We haven't heard this directly from Microsoft, but we've heard this from the hardware partners that [Microsoft] is working with. We've been promised something in the February time frame" Unnamed developer
Microsoft has not apparently confirmed release schedules to its partners, at least not as far as these sources know, but feedback on the ARM build is positive. One described it as "impressive and stable" in contrast to earlier demonstrations, though Microsoft's reluctance to allow too much pre-release play is supposedly because of a shortage of apps.
"I'm not aware of any third-party legacy applications running on Windows 8 on ARM," a source admitted. "Of course, some of the Metro apps that Microsoft has demoed will be available on Windows on ARM. These are mostly HTML5 apps."
Microsoft has already detailed the Windows Store for Windows 8, its approach to pushing software to users of its upcoming platform, though it's not alone in wanting to get developers a foot in the door with users of the new OS. BlueStacks has already previewed a version of its Android App Player for Windows 8, which will allow unmodified software written for Android phones and tablets to run on Windows 8 machines.
As for hardware, Windows 8 on ARM is supposedly running stably on "at least two" ARM platforms, presumably Texas Instruments and Qualcomm since both were demonstrated at CES 2012 earlier this month.